Lee Butte from the east
&nbsp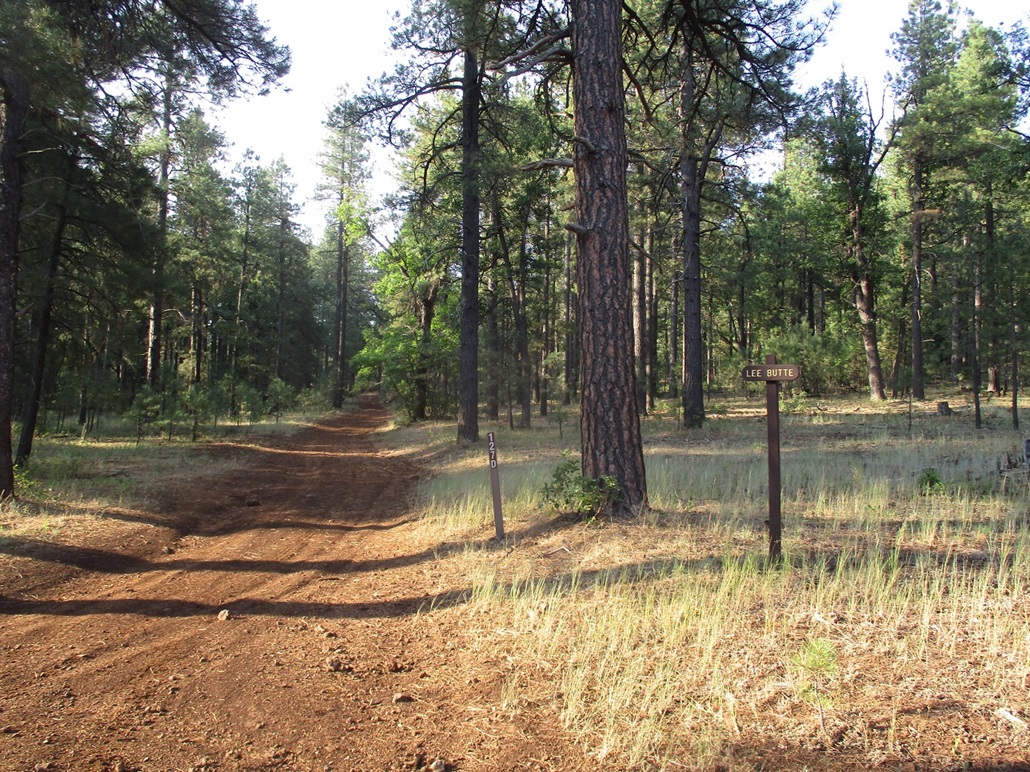 Road to Lee Butte
&nbsp


Tower and old residence
&nbsp


Residence and benchmark
&nbsp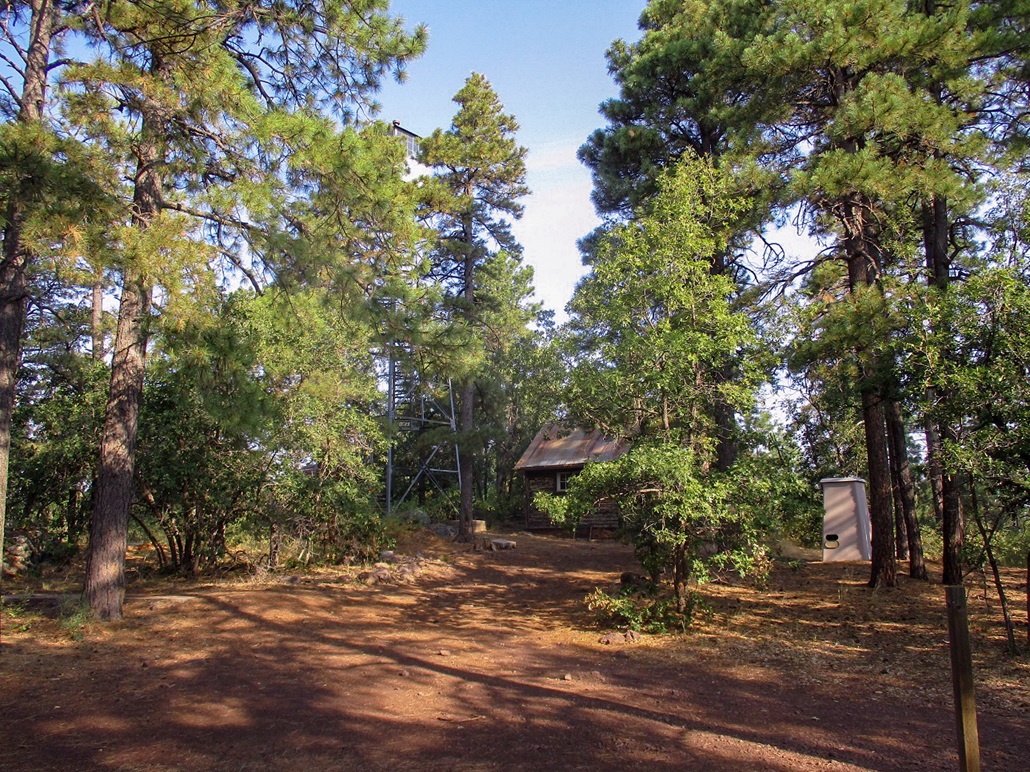 Another view
&nbsp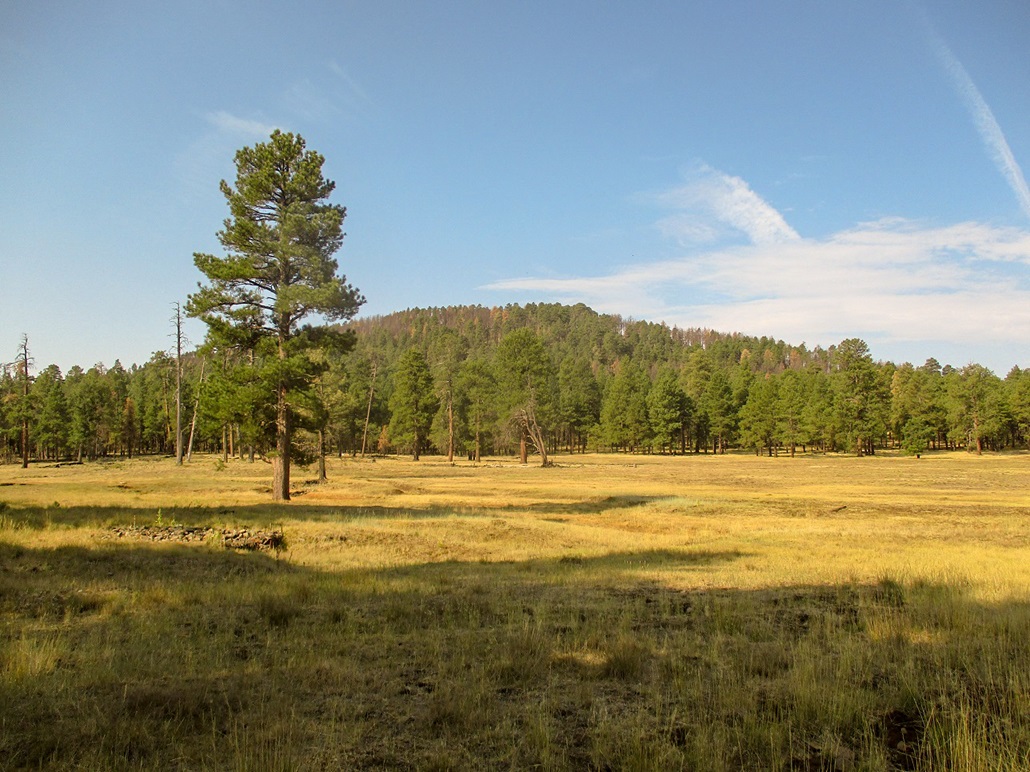 Gash Mountain from the northeast meadow
&nbsp


Approaching the top
&nbsp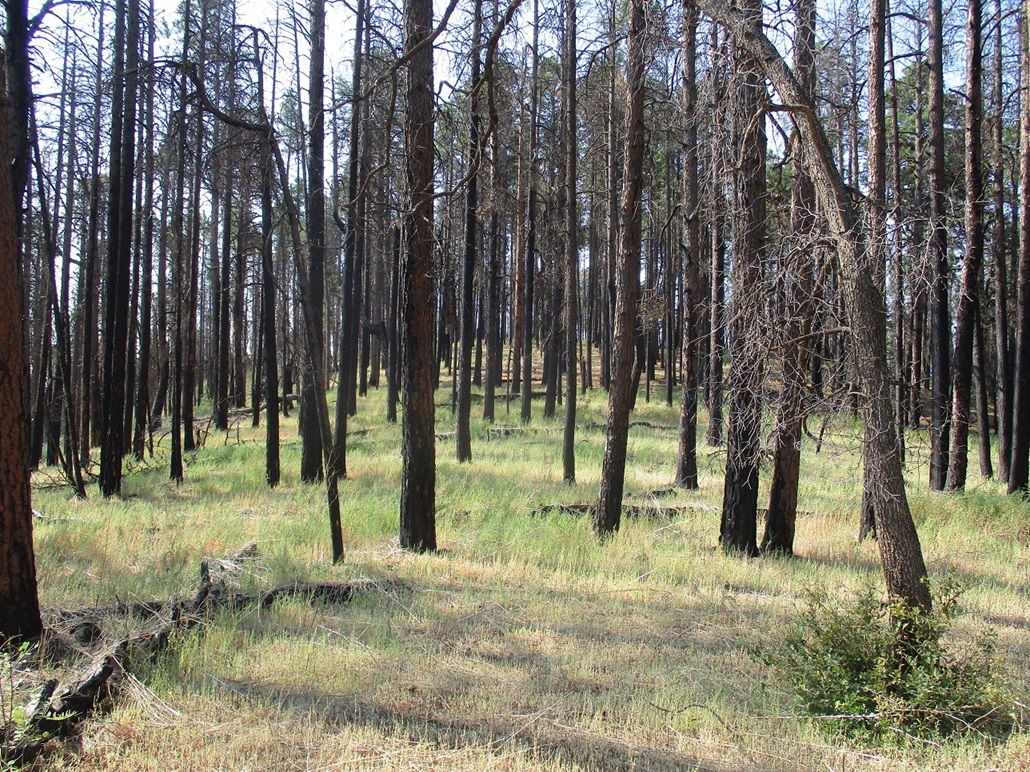 Top's in view finally
&nbsp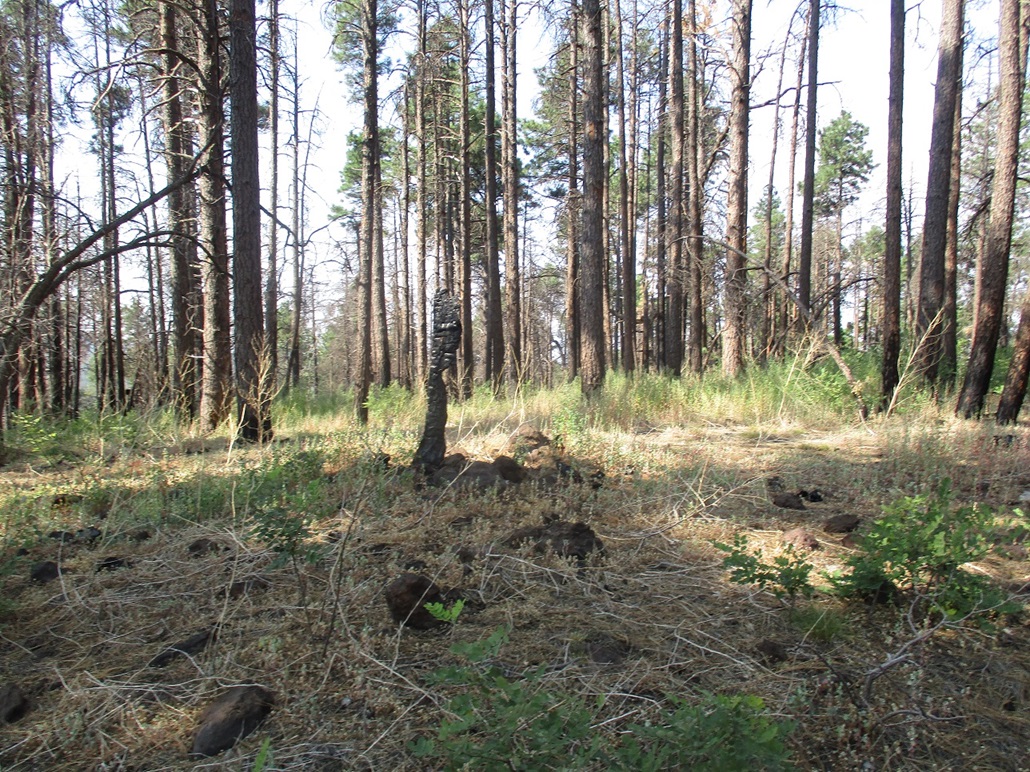 Highpoint


All images
• • •

The Arizona
Mountains Gazetteer
Click to find out more!
Today's agenda were two hills near one another, north of Stoneman Lake on the Mogollon Plateau. From Payson, the one-way drive is about 60 miles. Lee Butte was first on the list. It has an unused lookout tower atop it, and a dirt road that leads to the top. Gash Mountain was the second peak, located a handful of miles east of Lee Butte. Forest Road 91 gets close to both peaks.
Lee Butte

• Coconino National Forest
• Mogollon Plateau
• Coconino County

Date: August 22, 2020 • Elevation: 7,410 feet • Prominence: 348 feet • Distance: 2 miles • Time: 45 minutes • Gain: 340 feet • Conditions: Sunny and warm
Arizona • Main • PB • LoJ
I left Payson at 6 a.m. in sunny and warm conditions, and drove up the Beeline Highway (AZ-87) onto the Plateau to Clints Well, then Lake Mary Road northbound. Traffic was light and I made good time. I eased onto Coconino Forest Road 91, and followed it westbound through the forest. There were a number of large RVs and trailers encamped here, in almost all available spots. I saw a number of Polaris vehicles and guys in camo. A check of the Arizona Game and Fish site showed that Archery season (deer, turkey, etc) started the day before. That would explain things.
The road was okay for the first couple miles, then rockier and bumpier for the last five miles. I went slowly and eased over the bumpiest sections. After about 20 minutes, I was north of Lee Butte, now on FR-217. I parked in a clearing about a quarter-mile east from where the side-road to the top of Lee Butte leaves the main road. It was 7:35 a.m., sunny and pleasant, temperatures in the high 60s. This far in, I saw far fewer RVs and hunters.
I started walking at 7:40, going light. I walked the main road to the side road, then up it to the top, the one-way hike covering a mile and about 340 feet of gain. It was very easy and fast with no challenges. The top is wooded and features a lookout tower, an old residence, an beat-up port-a-john, and some random concrete foundations.
The highest point is a rock behind the tower and a small water tank. The way was blocked by a small thicket of waist-high thornbrush. I found a lane and suffered just a few scratches and tugs. The benchmark is in a concrete block below the tower. The stairs are just wooden planks affixed to the metal tower structure, but I dared not climb these, not knowing how strong they actually were. I also inspected the residence, which was not occupied and appeared to be decaying, although still in good-enough shape to refurbish. I suspect the tower has only been recently decomissioned or is not regularly used, if at all. There were no other cars or signs of recent visitors up here.
I spent about 10 minutes up here, then walked back down the way I came. I was back to my car at 8:35 a.m., seeing a groups of guys in a Polaris rumble by. The hike had gone quickly, as expected. The views weren't great but I enjoyed the exercise and the forest views, sounds and scents.
My next objective, Gash Mountain, was next. It is about three miles east, and I would be there quickly.
Gash Mountain

• Coconino National Forest
• Mogollon Plateau
• Coconino County

Elevation: 7,738 feet • Prominence: 343 feet • Distance: 1.6 miles • Time: 1 hour • Gain: 430 feet • Conditions: Sunny and warm
PB • LoJ
Gash Mountain lies on the Mogollon Plateau, about five miles northeast of Stoneman Lake. It is a tree-covered hump of volcanic rock, not remarkable, but convenient to decent forest roads. The drive from Lee Butte to Gash Mountain covered just a few miles, but took 15 minutes due to the bumpy roads and abundance of Polaris vehicles and hunters. Today was the second day of archery season, so they were everwhere.
I drove Coconino Forest Road 765 south about a mile, parking near Gash Tank alongside the main road. I was already dressed and packed so I was moving within moments after parking. I walked west into a meadow, then cut southwest toward the peak. There was no obvious best way up --- or equivalently, all the ways were best ways. I just aimed for the mountain and walked uphill, the grade steepening by degrees and the forest thickening as well.
The forest wasn't too thick and I could usually see a hundred feet ahead and meander through the downed logs and thickets of brush. There were many game paths to follow plus random open lanes so that the brush (including thornbrush) was not a problem. I aimed to what appeared to the top up ahead, the final hundred vertical feet being moderately steep.
I was soon on top this nubbin, but it was not the summit. However, the highpoint was now visible, about two hundred feet away and twenty feet higher. I was there quickly. The top is wooded but appears to have seen a burn in the last decade or so. There were no views. I wandered the top to kick any high rocks. I did not find a cairn or sign-in register, but a circle of rocks near the top appeared to be man-made.
I walked down the same way, making good time. The whole way, some guy or guys were whistling, hooting and hollering off to the east. I never saw them, and generally tacked away to keep the land between me and them as high as possible. I was back to my car soon, the round trip taking an hour. I could still hear those guys making a ruckus, probably getting an early start on the beer.
The hike went well and was a good second hike along with Lee Butte. I felt I got my money's worth, so I drove out and on home. The two hikes together took two hours, covered just under four miles and with a cumulative 770 feet of gain. I would not recommend Gash Mountain on its own, but combined with nearby peaks, is worth the hour it takes to hike it.