Government Mountain is to the left, smoke from the Slate Fire rises behind
&nbsp


Government Mountain
&nbsp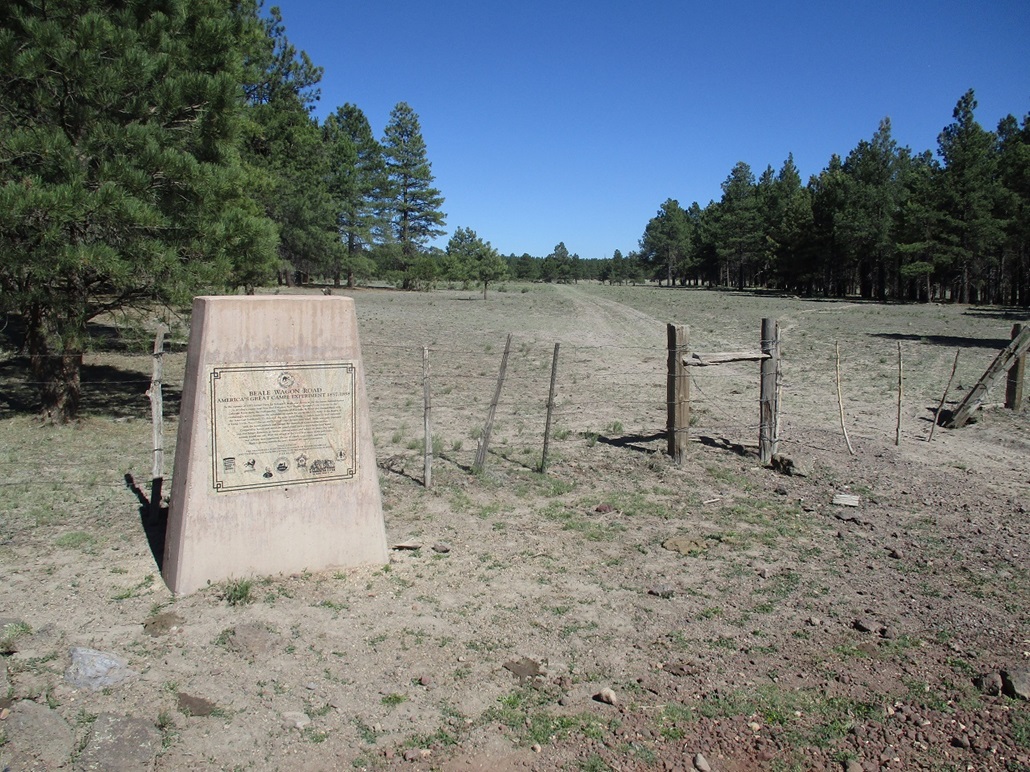 The historic Beale Road
&nbsp


What the plaque says
&nbsp


Lower slopes of Government Mountain
&nbsp


Higher slopes
&nbsp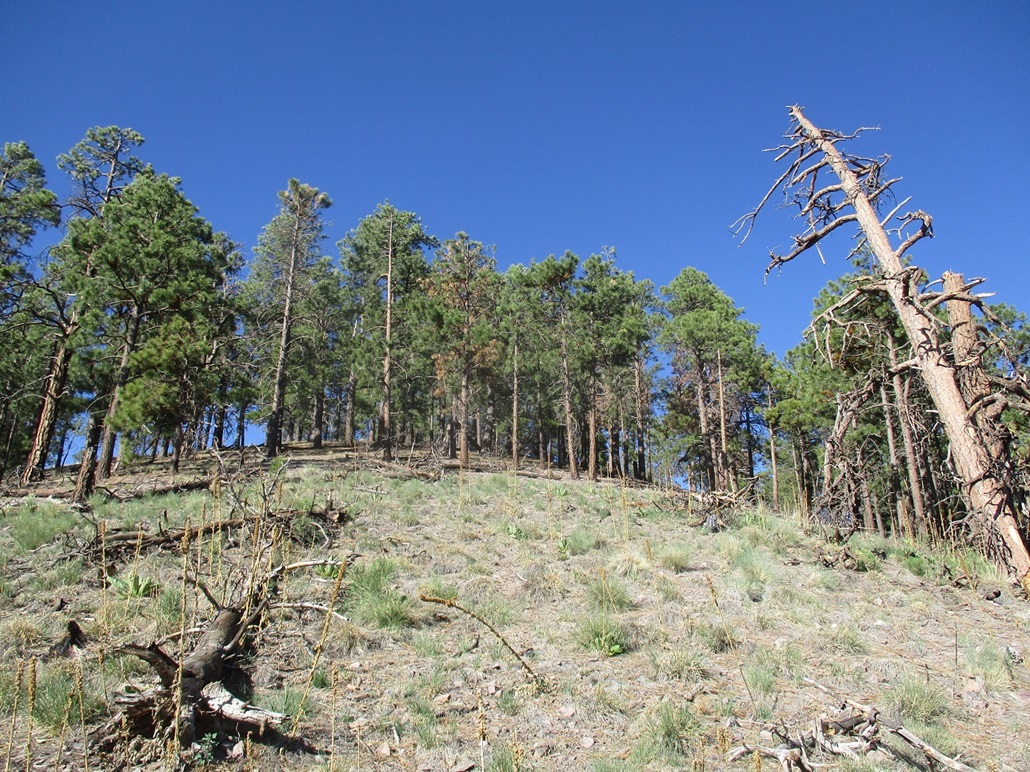 Distinctive leaning dead tree as I near the top
&nbsp


South summit, northern summit rises behind
&nbsp


North summit
&nbsp


Hiking down, that leaning tree again


All images
• • •

The Arizona
Mountains Gazetteer
Click to find out more!
Date: June 11, 2021 • Elevation: 8,350 feet • Prominence: 816 feet • Distance: 1.2 miles • Time: 75 minutes • Gain: 805 feet • Conditions: Sunny and very warm
Arizona • Main • PB • LoJ
Earlier today, I hiked three crater hills east of Flagstaff, starting with Maroon Crater. I was done with those three by 10 a.m., so I returned to my hotel and laid low, napping, watching TV and walking around the immediate area. I had planned to hike this peak, Government Mountain, later today, when the warmth of the afternoon started to lessen as the sun lowered in the West.
A little over three weeks ago, I hiked nearby Government Hill, which is about the same size and with similar metrics as Government Mountain. The two are separated by about four miles and I still don't know why one gets called Mountain and the other one Hill.
I left the hotel about 3:30, heading west on Interstate-40 to the Parks exit, then east along old US-66 to Government Prairie Road. This good road goes north through a town of scattered ranchette properties, then turns to good gravel and continuing north more past the Government Knolls. Smoke from the big Slate Fire rose to the north. I drove until I came to a T intersection (the forest road designations on the maps and in the field do not match). This intersection is immediately south of Government Mountain and has a stone historical marker mentioning that the old Beale Road passes through here. From the interstate to here was about 8 miles.
Like Government Hill, there seems to be no best way up the peak. I drove east to inspect ways up Government Mountain, but it all looked the same, with heavy forests and a lot of branching ridges that would be hard to navigate on the way down. I went west, and saw more of the same. In fact, the best way up was at the T-intersection itself. There were open patches on the hillside which would mean less-confusing navigation. It would be short and steep.
I started hiking about 4 p.m., the weather warm, in the low 80s, but not oppressive. In the forest, I had plenty of shade, and in the open areas, an occasional breeze. One large open area comes quickly, then a long stretch in the trees. There were a couple rock outcrops to use as navigation aids. Also, the higher I gained, I could look out and use the forest roads as references too.
Higher up, there is some branching of the ridges, so in a few key spots, I tied pink surveyor's ribbon to branches so I'd know which way to go on the descent. Toward the top, there is another open stretch, then a short push through light forest, then the southern of the two summit hills. The one-way hike had covered less than a mile with nearly 900 feet of gain. It was steep and laborious but uncomplicated. The south hilltop is bare and features a cairn and a sign-in register dating back just a few months. The north hilltop is in the trees and a few feet higher. I had to drop just twenty feet to a saddle, then up to the north hilltop. I snapped a couple images, then returned to the south hilltop to enter my name and take a short drink break. By now, the temperatures had dropped a few degrees and I had more breezes, and I was very comfortable.
The hike down went slowly, and the ribbons helped me in strategic spots. The downhill hike took a little less than 30 minutes and I was back to my car at 5:15 p.m., a 75-minute round trip hike. This was a calf-buster hike, but enjoyable with good views from the open areas. I was back to my hotel within an hour, where I cleaned up and went out for a bite.