We visited the Yuma Territorial Prison. It was built in the 1870s and functioned as a prison until 1909. It was later used as a temporary home to Yuma High School and shelter for homeless families until being refurbished and made into a historical attraction.
The prison isn't that big, covering about an acre. The walls are made of mortar and stone, about 5 feet thick. In the days before air conditioning, and that this is an ungodly hot place in summer, the thick walls offered a tiny bit of relief to the heat.
There is a museum with lots of photos from the era. You can walk the grounds, enter into cells, enter the dreaded "Dark Cell", which was the early equivalent to the "Ad Seg" of today's clinks. I backsassed a free man and had to spend a few minutes in the Dark Cell.
This is a popular place. If you're in Yuma with an hour to of free time, this is a good place to visit.

Peering into one room

&nbsp

Cell blocks
&nbsp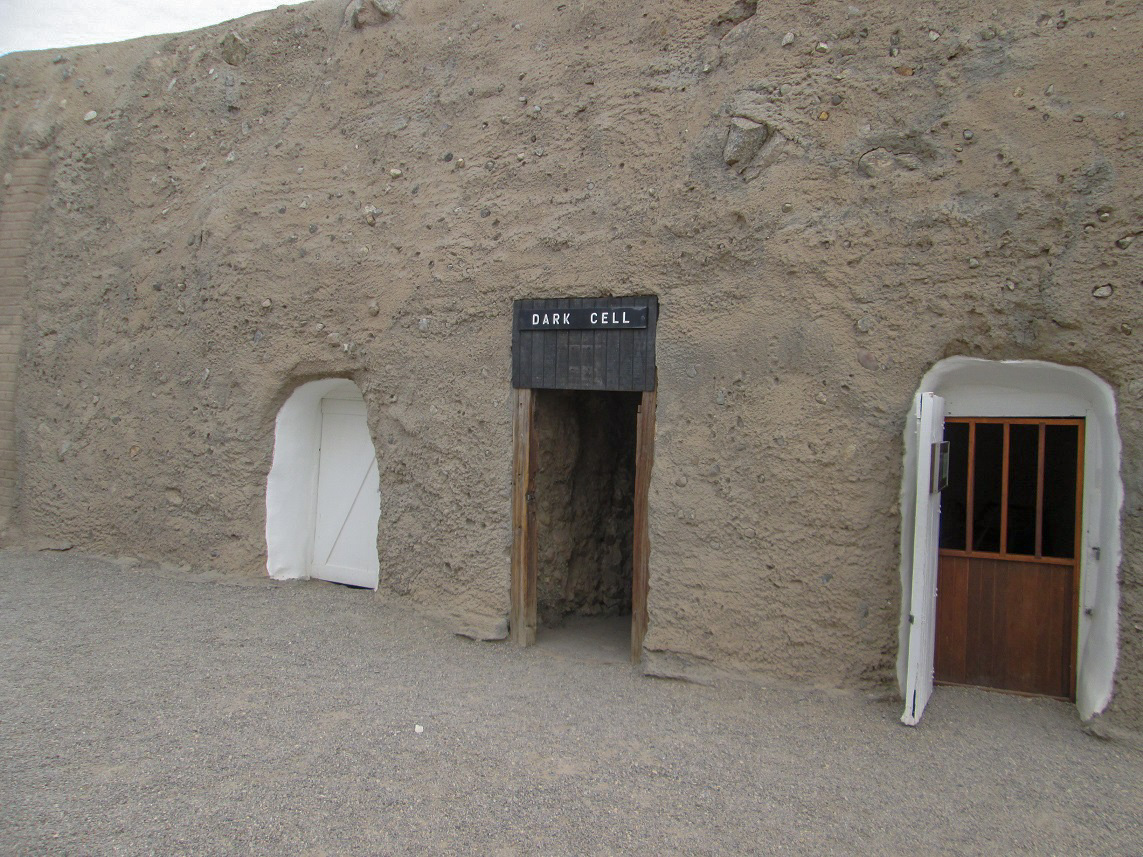 The dreaded Dark Cell
&nbsp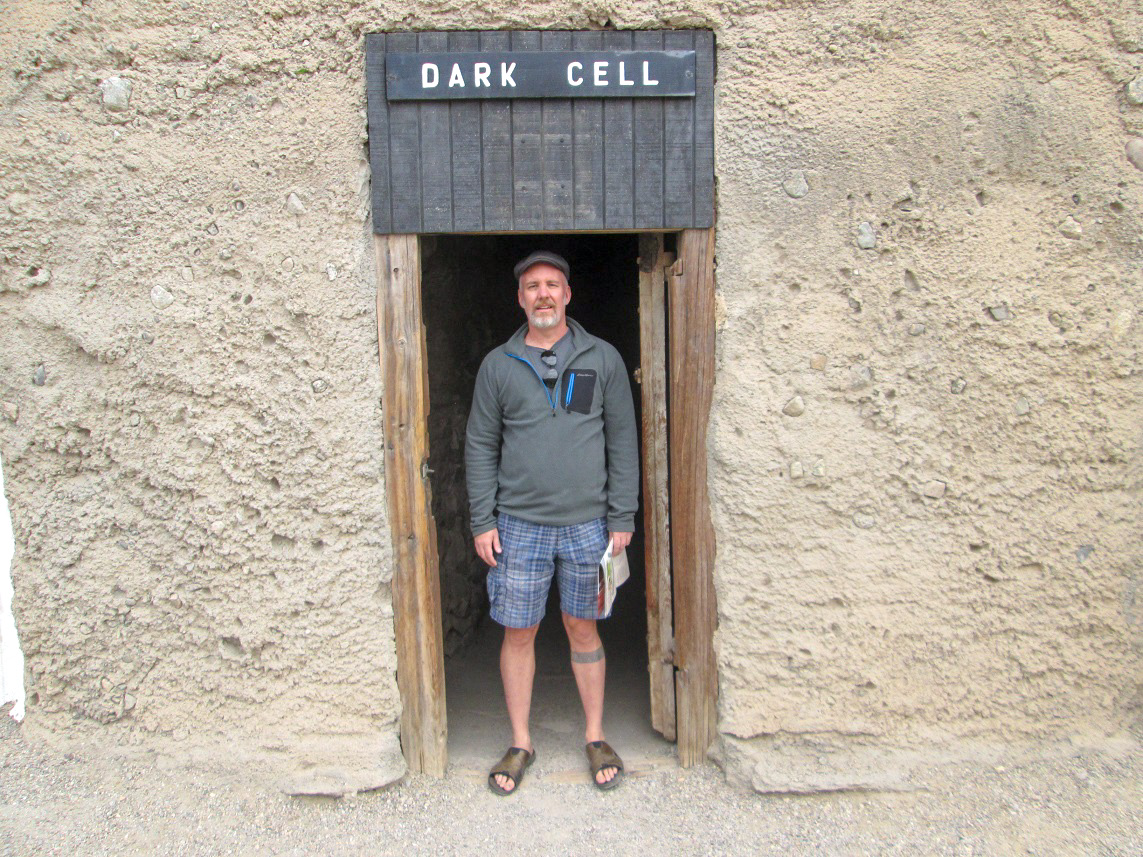 Me emerging from the Dark Cell
&nbsp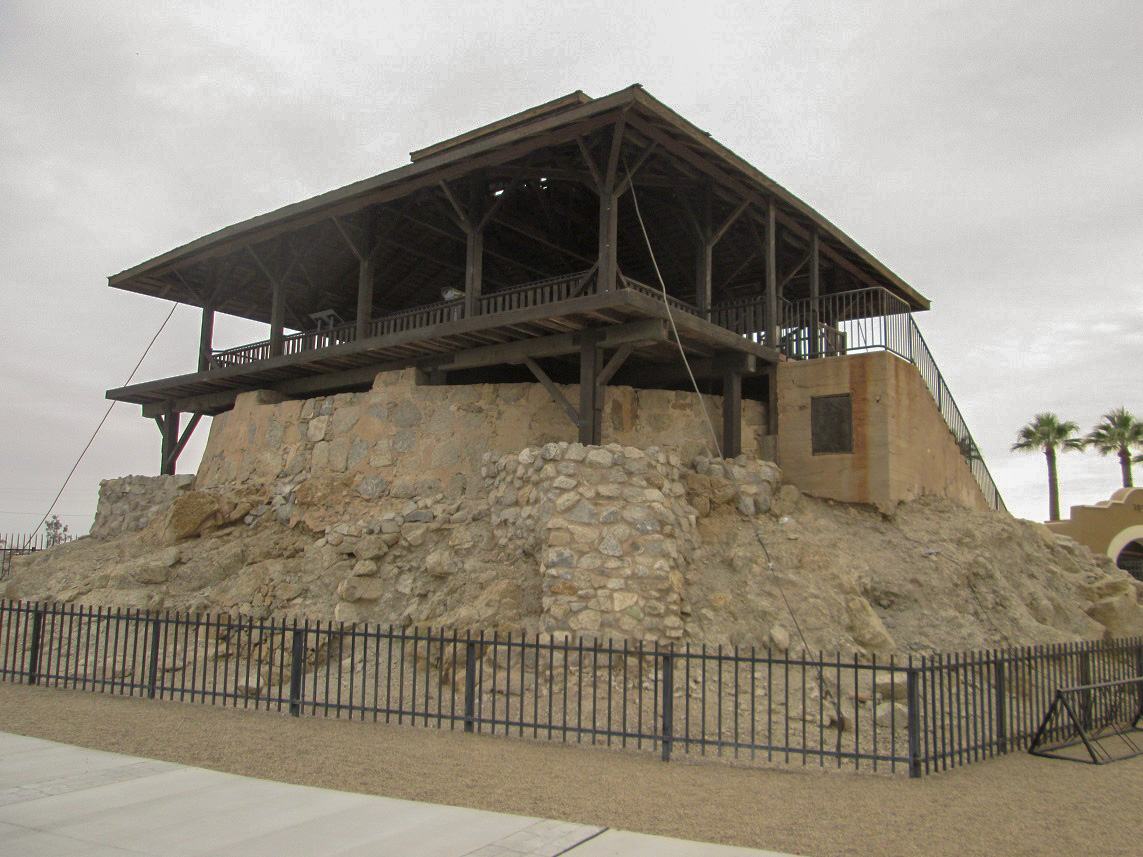 Guard Tower
Return to the Arizona page
&nbsp