I hiked to the mouth of the Siphon Draw Canyon in the Superstition Mountains today. My partner was Marv, who authored the original editions of "Calculus and Its Applications" before I came on board in 2010. If you are reading this and had a rotten experience with your collegiate calculus course, you probably didn't use our book.
Anyway, we teamed up today to hike to the mouth, just a pleasant stroll from the Lost Dutchman Trailhead. I've been in the Siphon Draw once, back in 1998, on a rescue for a hiker who busted his ankle just below the lip of the Flatiron. We got helicoptered in, got him set up and evacuated, then me and the others walked out the canyon using our two feets.
The day was sunny, no humidity and bright blue skies, with a breeze. Since we started in the early afternoon, the shadows of the Flatiron and the canyon became much more lovely as the day wore on.

Looking up Siphon Draw, from a ways out. Flatiron is in the afternoon sun.

Closer in.

Huge cliff face

The slopes and rocks by the cliff.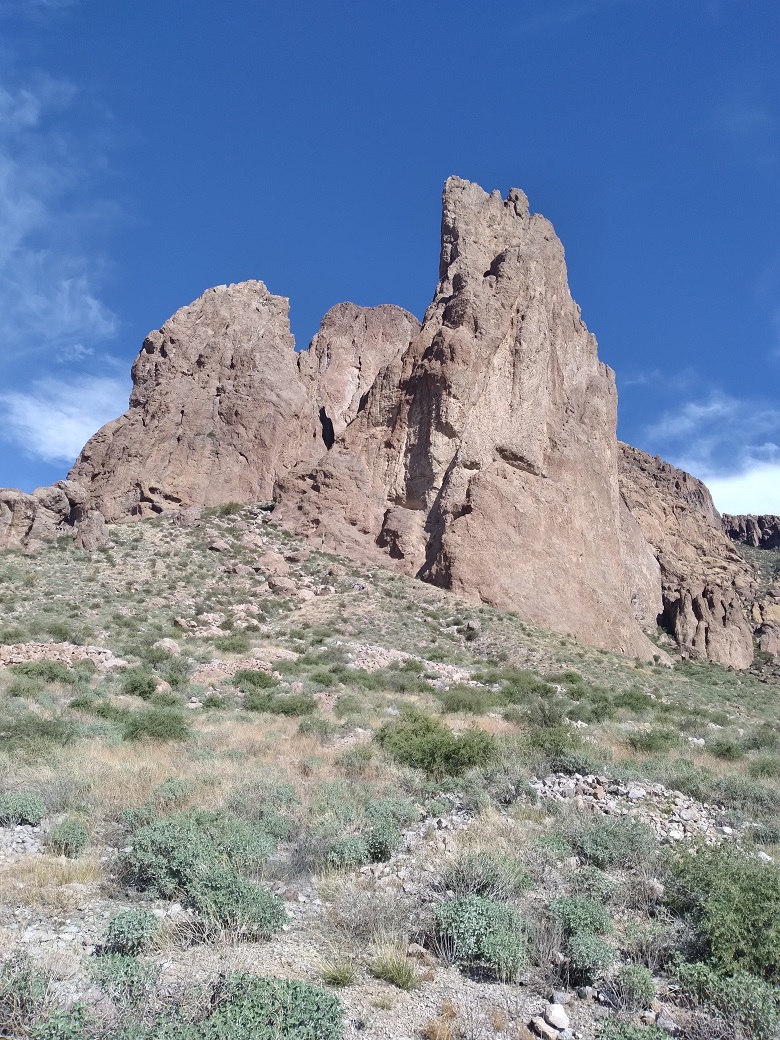 The massive cliff.

More detail of the jumble of rocks and slopes.

We're close to the canyon's entrance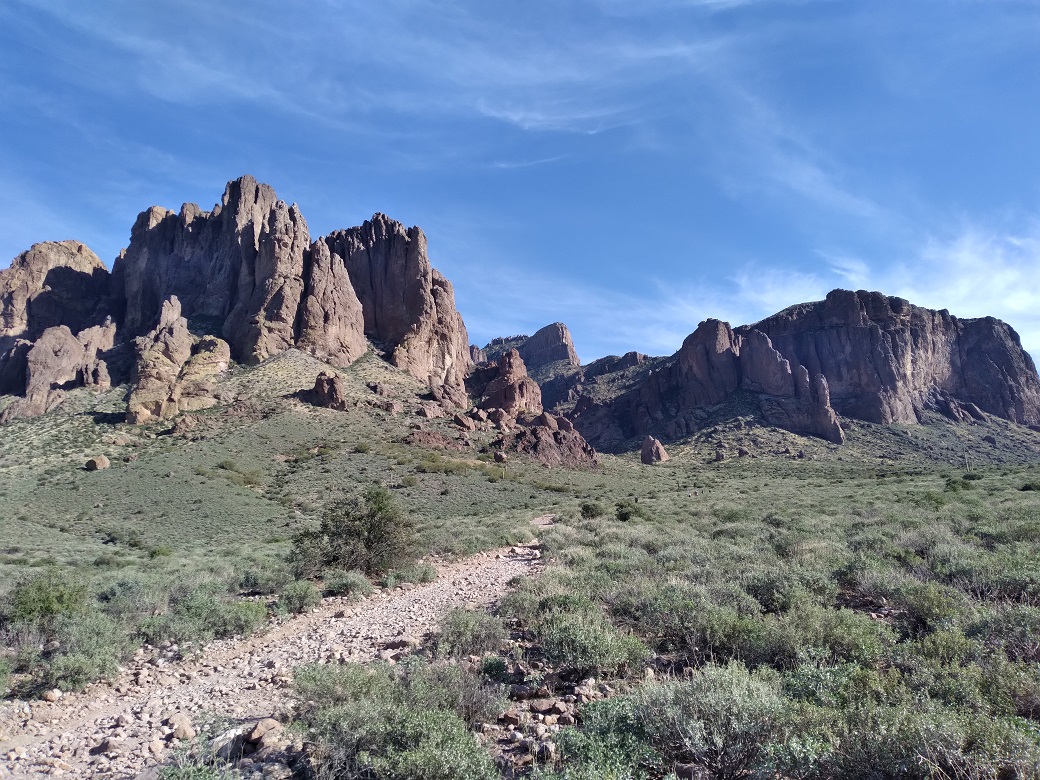 As we hike out, the sun a little lower, shadows more evident.
. . . . . . . . . . .