Returning from Show Low to Tempe, I stopped to rest at the bridge that spans the Salt River between Globe and Show Low. The White Mountain Apache Nation is north of the river, the San Carlos Apache Nation is south. Last I heard, things are cool between them.
The older bridge is now open for people to walk on. The river itself runs strong and you can hear the rapids below. Years ago, my wife and I did a raft trip from here with a raft outfit. We had a lot of fun!
The cliffs are a thousand feet high. This is an absolutely stunning natural feature, which would be a major tourist attraction in any other state.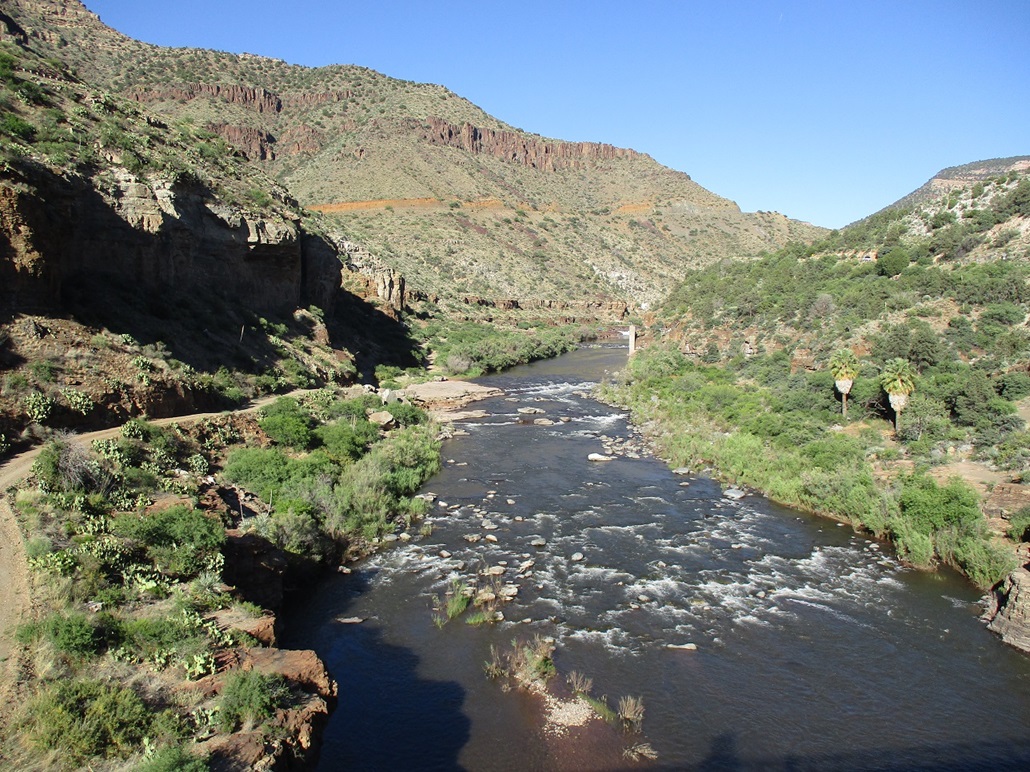 Rapids, looking upriver

Cliffs on the north side

Old bridge is now for the tourists

The newer traffic bridge

Old-timey artistic touch on the metalwork

From a slightly higher perch
. . . . . . . . . . .