The "Thunder & Lightning Over Arizona" show was held over a weekend in early November at the Davis-Monthan Air Force Base in Tucson, the first show in over a year due to the Covid pandemic. We were here back in 2004 and caught some of the show back then. We were here again this weekend for different reasons, but learned of the show, so we went on Saturday.
The show is massive, the displays easily covering over a thousand acres. Aircraft of various vintages and uses are lined up so that the public can tour them. Current and former military, plus citizen docents, stand at each to answer any questions.
Along with the displays were flying exhibitions, where fighter jets would roar by and do all sorts of maneuvers. It was absolutely stunning to watch. They fly so fast they are silent, then the powerful roar hits you, square in the solar plexus. I wish I knew the names, makes and models of the planes.
We appreciate that Tucson and the Davis-Monthan people host this yearly. Cost is free to enter, and it is wonderful PR for the hosts and the city. Having lived in Phoenix nearly 30 years, the difference in attitude between the two cities when it comes to public events is stark. Had this been held in Phoenix, the cost to enter would be $200 and everyone who hadn't paid would be required by law to look down for the whole weekend.
The day was hot, into the low 90s, and very sunny. People were taking refuge under any shade they could find. The photo at the bottom perfectly summarizes how people were staying out of the sun.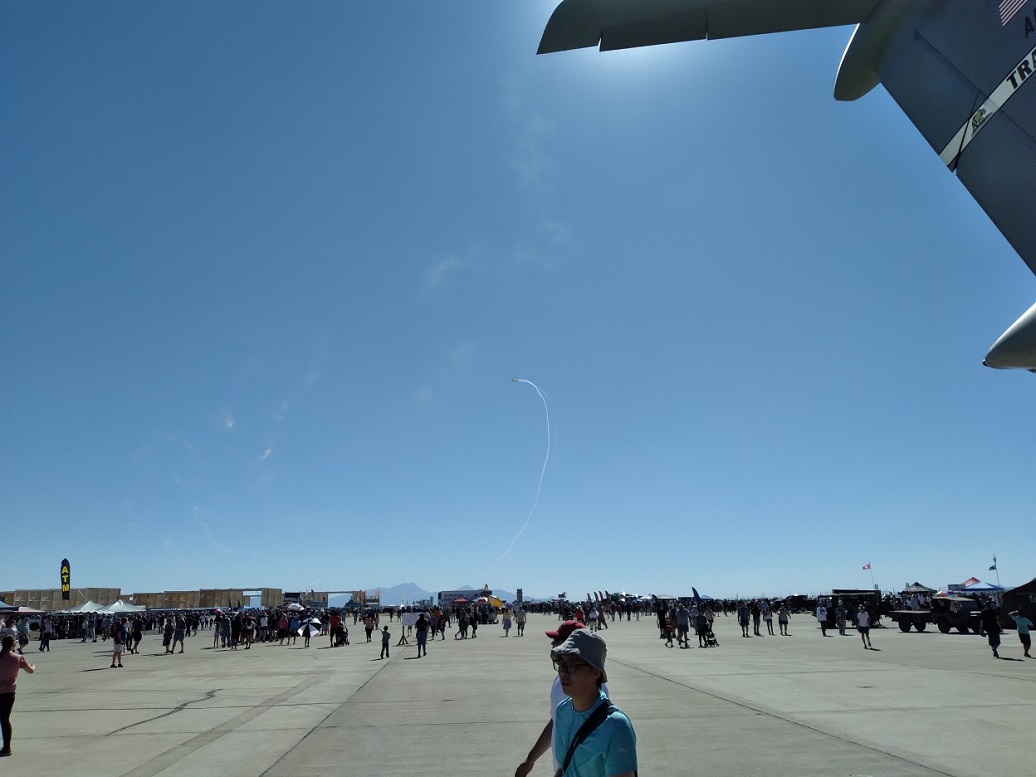 Smokey contrails from a jet doing loops

Checking out an old World-War II era bomber

Its front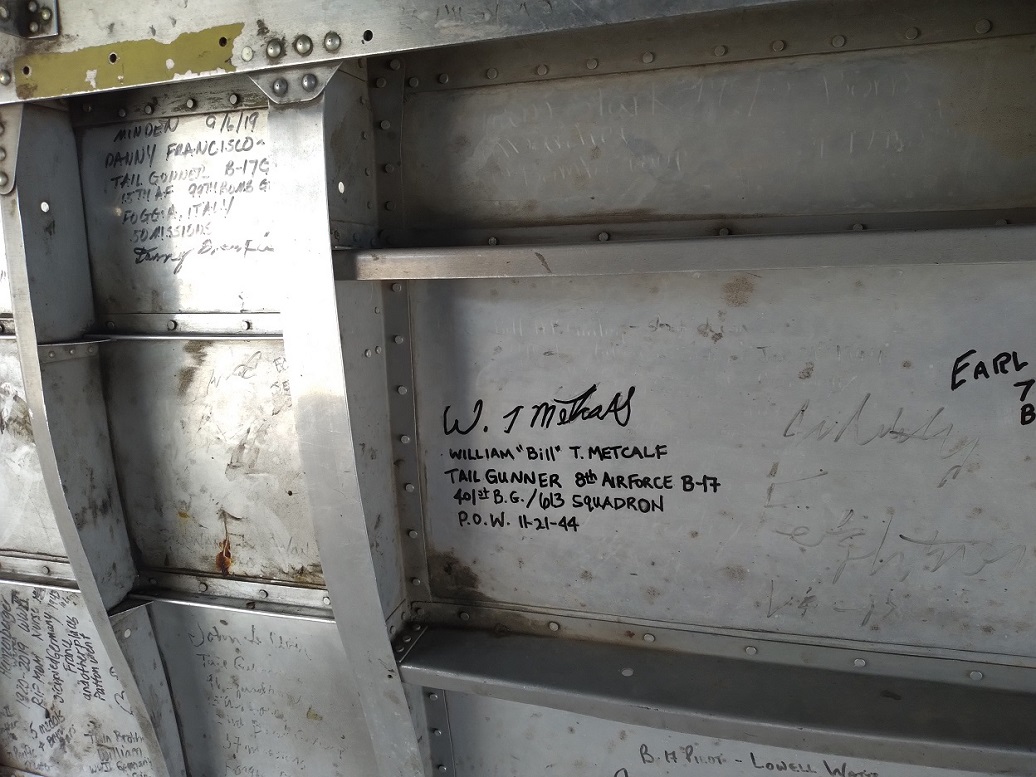 Signatures from men who served on this (or similar) planes.

Massive cargo plane

It was hot and sunny, so people took shade under the wings
. . . . . . . . . . .