Stanton is a ghost town from the late 1800 - early 1900s, north of Wickenburg and below the cliffs of the Weaver Mountains. The nearby Octave Mine was one of the biggest gold-producing mines of the era. Both have recently been featured on the television show "Ghost Mine", so after watching an episode, we drove around the area for our own amusement.
The day was cool and blustery, but with no rain. Our drive to Wickenburg took about 90 minutes, then another half hour driving north to Congress, then east on a graded dirt road past Stanton and toward the Octave Mine area. The road was good to Stanton, then got a tad rougher toward Octave Mine. We parked on a bluff opposite the main entry gate onto the property, which is privately owned and closed to the public. We could see some old structures and a big pit, plus smaller openings in the hills above us.
This was good enough: we weren't expecting the executive tour nor did we have plans to hike. We could have driven farther, but the road was getting rougher and we had come what we came for. We spent a little while exploring the area, maybe finding a gold nugget the original miners had overlooked. No luck, though.
We drove back to Stanton and also north up another road that eventually connects to the highway to the north. Then we returned to Stanton. These days, it's privately owned and populated by people in RVs. The old buildings could be seen, but with all the RVs immediately nearby, it didn't have that ghost-town feel to it. We were content to see it from the main road.
We also explored some roads northwest of Congress and an old cemetery, then drove out via state route AZ-71 toward Aguila, then on home via Wickenburg. The whole journey cost us 6 hours of our lives, and was worth it.

Octave sign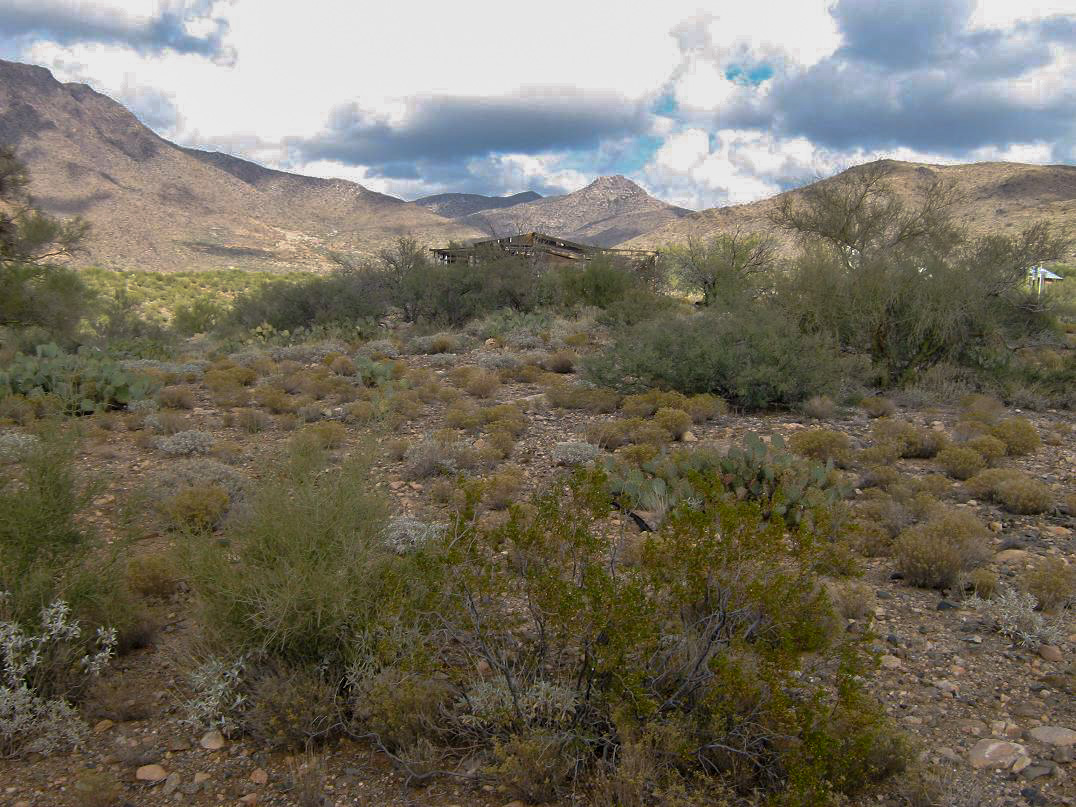 Old building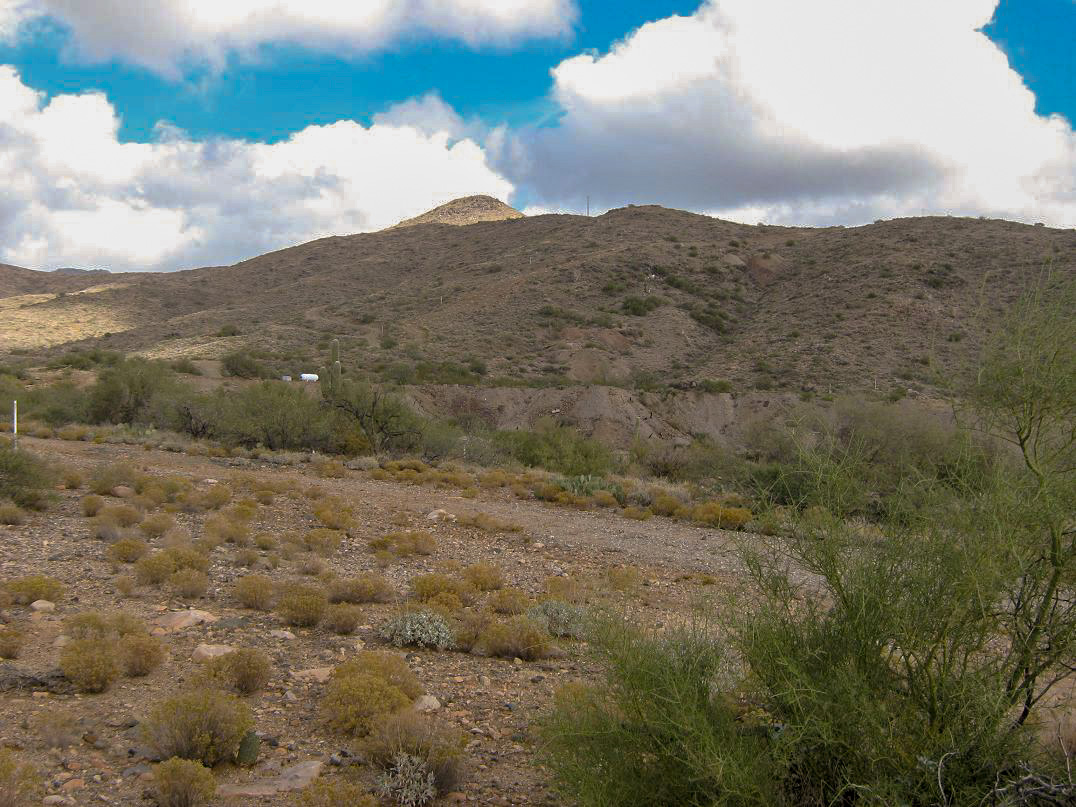 Mine tailings

Nother old building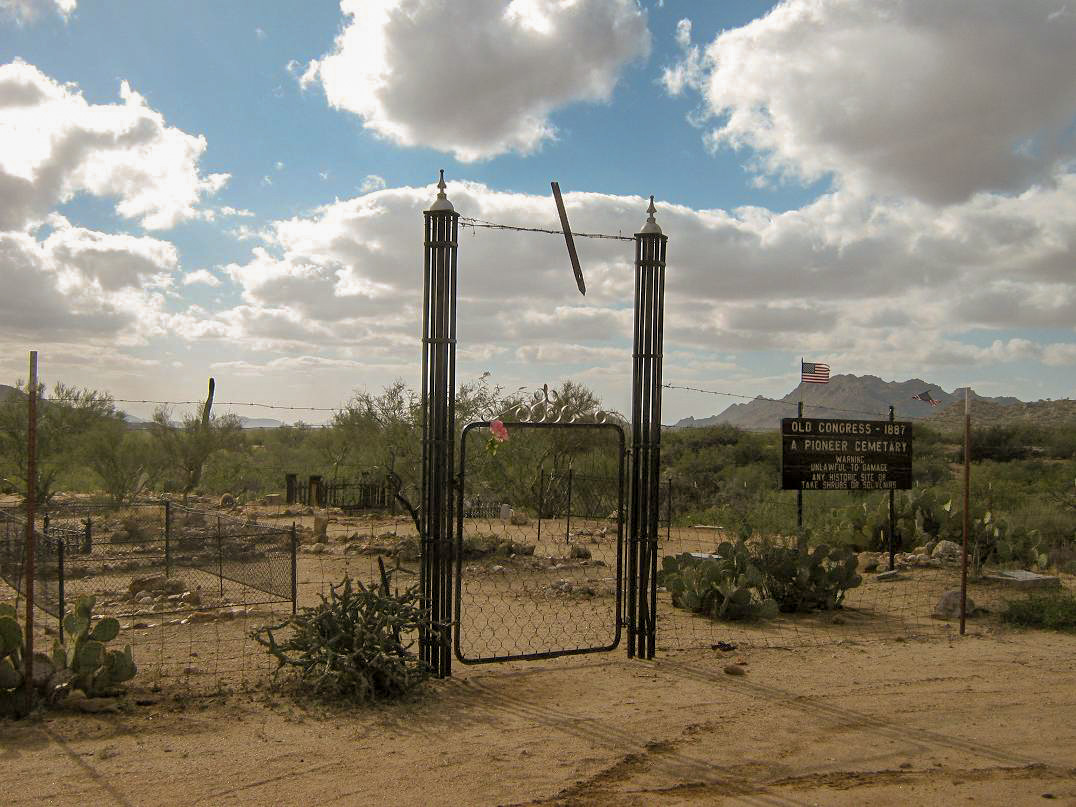 Cemetery, Congress
Return