The Navajo Bridge is a single-arch bridge spanning the Colorado River at Marble Canyon in north Arizona. Highway US-89-Alt passes over the bridge, this being the usual route to the North Rim of the Grand Canyon if driving north from Flagstaff. There are actually two bridges, the second one being built in the 1990s as the original was too little to handle the current-day loads. The older bridge is still there, now open to pedestrians.
This is my third or fourth time here, sometimes just passing through. In 2005, Beth and I stopped here to check it out. For this visit, I was with Scott Casterlin, as we had spent the weekend hiking some peaks on the Arizona Strip. We were heading back to Phoenix, but stopped here to rest and break up the drive.
This stretch of the Colorado River is called the Marble Canyon (the "official" start of the Grand Canyon is farther south, where the Little Colorado River confluences with the Colorado River). However, the land and scenerey here is just as "grand" as in the Grand Canyon proper. The magnificent Vermillion Cliffs fronting the Paria Plateau rise to the west, while the craggy bluffs of the Navajo Indian Reservation rise east.


Panorama view looking northwest to north. (Click to enlarge)
We stopped in at the Chevron and got drinks, then walked from there to the bridge itself. The bridges are about 700 feet above the river, and the canyon here is well-defined, a near-vertical drop to the river below. Traffic here is never that bad, and there were a few other people here, but no more than five or six.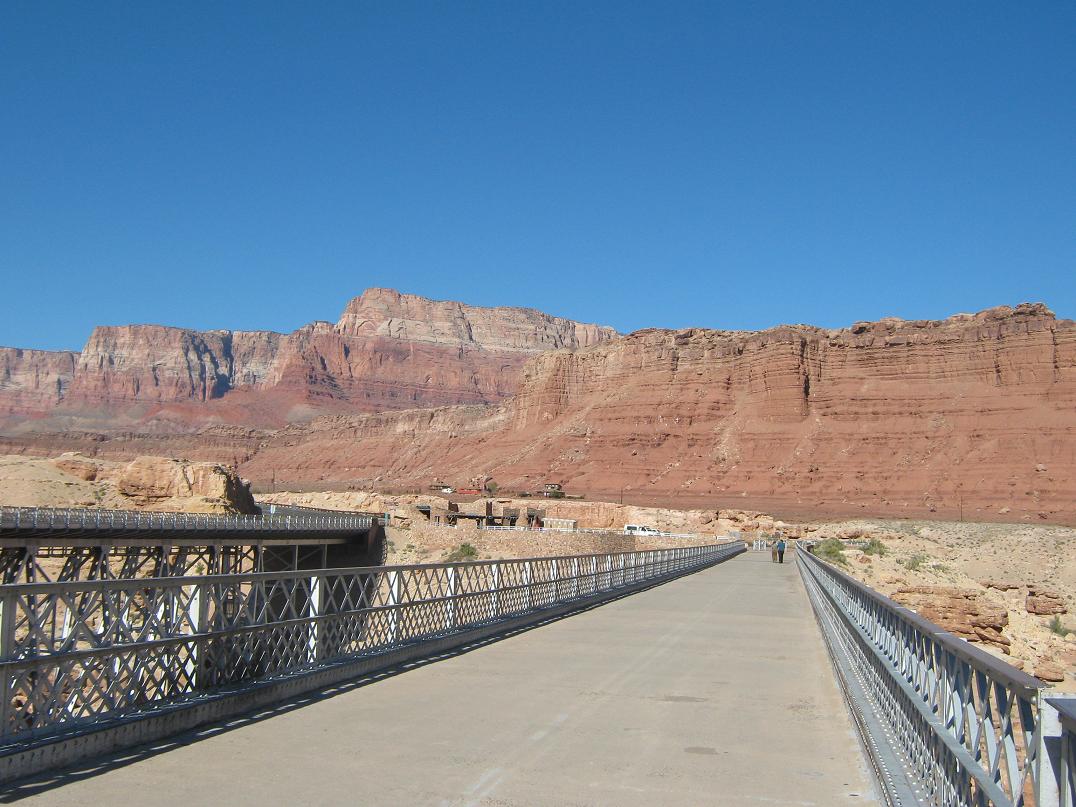 Vermillion Cliffs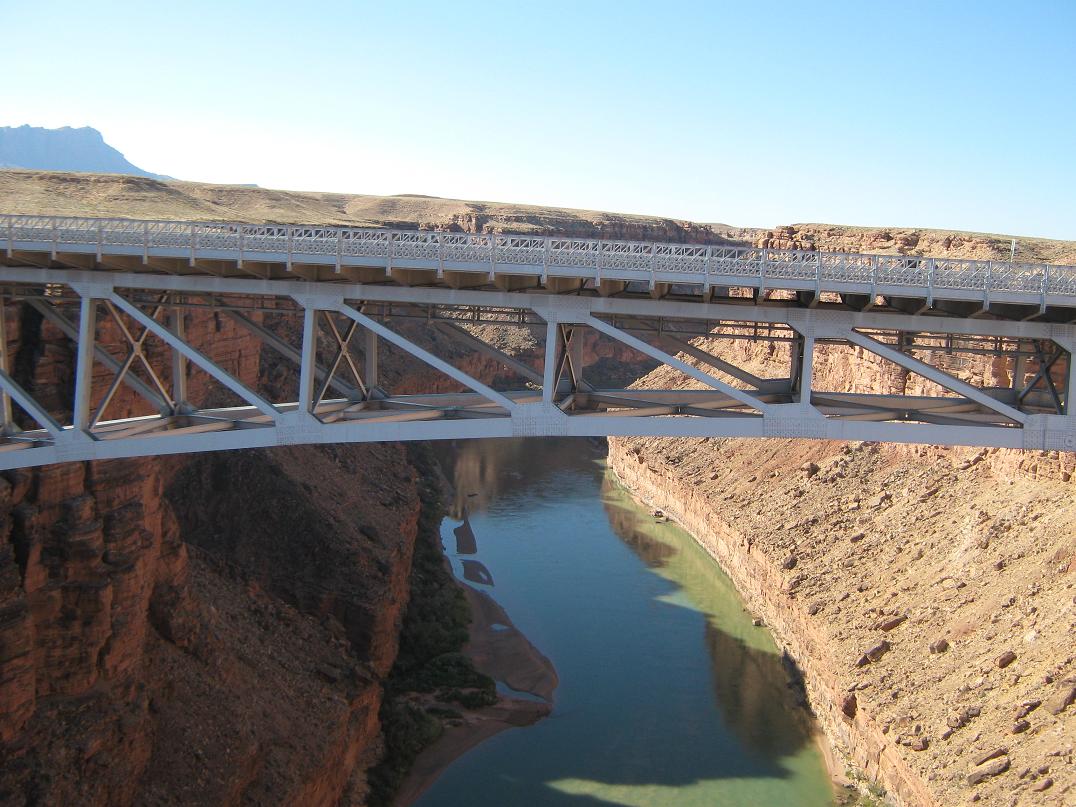 Looking south at the newer bridge

We spent about 45 minutes in the area, some of it back at the Chevron just sitting in the seats in a small grassy area. From here, we drove to Flagstaff for a lunch, then back to Scottsdale where Scott dropped me off at my place.

Return

&nbsp