I spent the morning hiking Cedar Mountain and hanging around the Desert View area overlooking the Grand Canyon. On the drive out, I pulled into a simple "scenic overlook" along state route AZ-64. There is a tiny parking lot here, a booth selling jewelry, and a short walk down a road toward the Little Colorado River Gorge.
The gorge is over a thousand feet deep, but so tightly compacted that you can't see it or sense it until you're very close to it. Whereas the Grand Canyon's enormous grandeur can be seen from a distance, you are forced to get up close to the gorge to fully appreciate it.
There are no guardrails and the cliffs happen suddenly. One slip could be your last. I'm used to this kind of thing but even I got a sense of vertigo here that I didn't get over at the Grand Canyon. I spent about an hour here. There isn't nearly the crush of people here as there is over at the Canyon.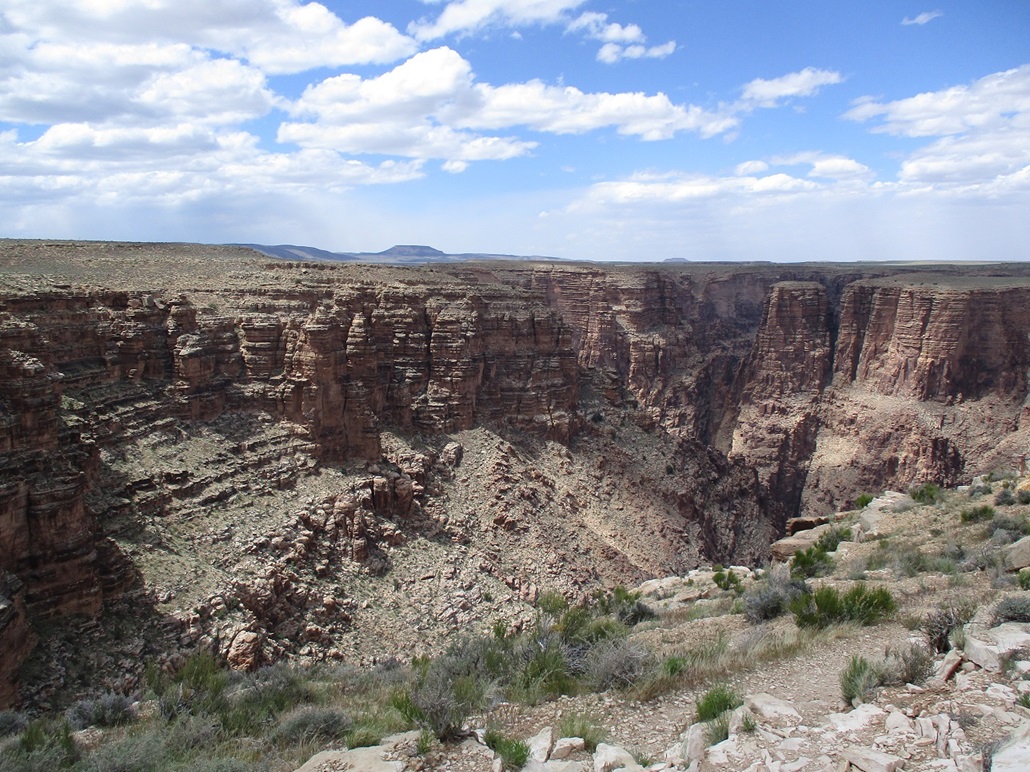 . . . . . . . . . . .