I spent the morning hiking Cedar Mountain. By noon, I was finished and wanted to have some relaxing time checking out the sights in and around the Desert View "village" and overlook. The Desert View overlook is noted for a tall stone tower that offers elevated views into the Grand Canyon.
The day was chilly with a stiff breeze. A fire to the west was sending smoke our way. There were a lot of people here but not as many as I would have figured. I had a lunch in the deli and basically relaxed for a couple hours.
On my drive out, I stopped to visit the Little Colorado River Gorge overlook, a simple pullout on the Navajo Nation.

From the Navajo Point Benchmark site, looking west and a lot of smoke from a fire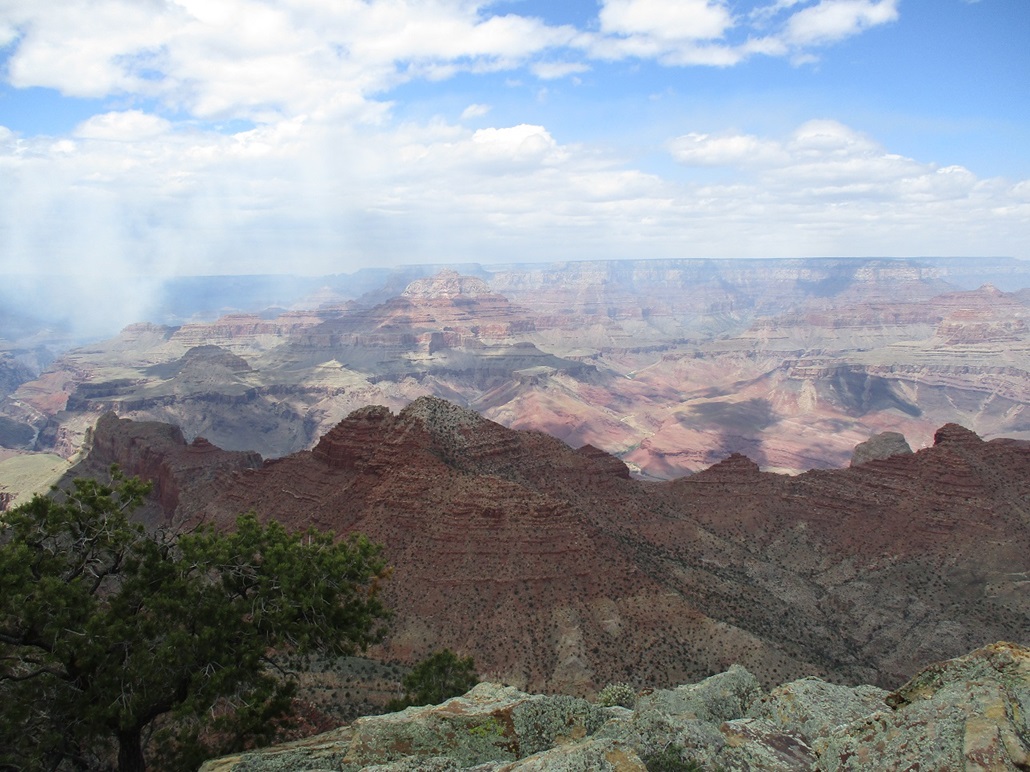 More to the north now

And northwest

The Desert View tower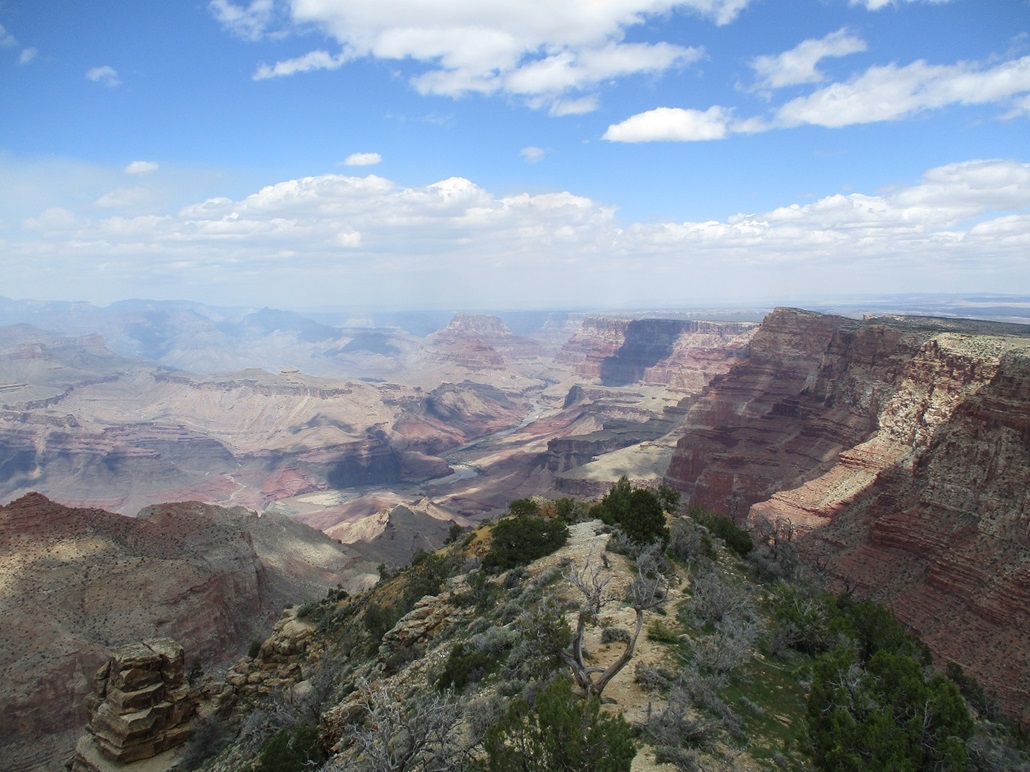 View north. The cliffs to the right are called the Pallisade of the Desert. The blocky summit in the center is Chuar Butte

Comanche Point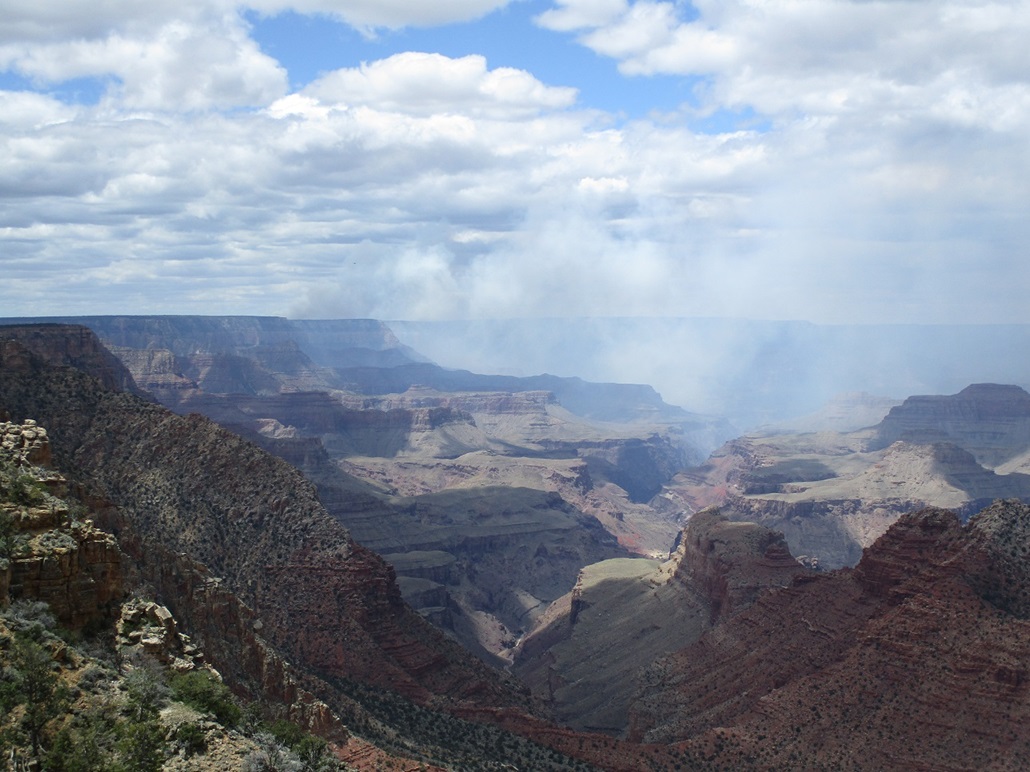 Smoke

Cedar Mountain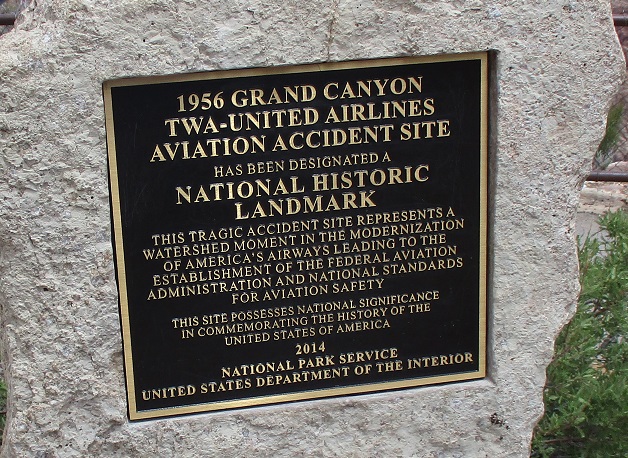 Sign comemmorating the 1956 airliner crash below Chuar Butte. It was the first airline crash to have over 100 fatalities and also forced the industry to adopt more stringent navigational items and rules
. . . . . . . . . . .