Road to the top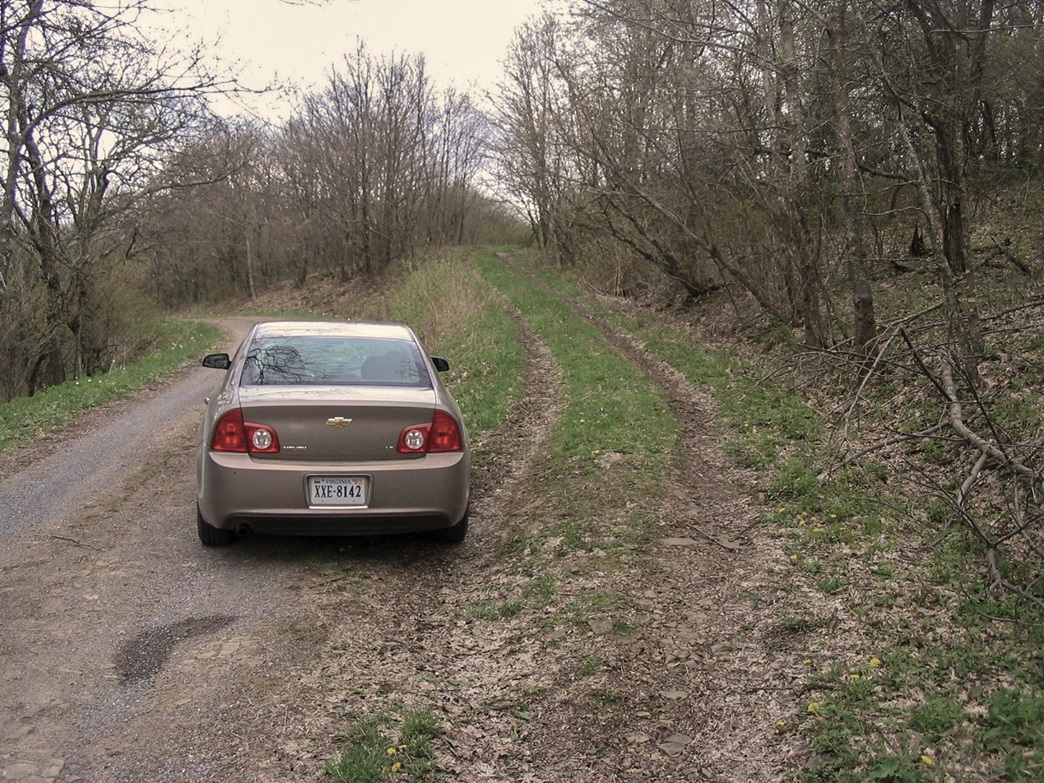 Where we parked

The top
Date: May 14, 2008 • Elevation: 4,427 feet • Prominence: 1,277 feet • Distance: 0.2 mile • Time: 5 minutes • Gain: 30 feet • Conditions: Cloudy but calm
Main • PB
βð and I were enjoying a fun, leisurely and scenic drive south through West Virginia, paralleling the Virginia-West Virginia border, with Lexington (Virginia) our goal for the evening. The weather was holding steady, high clouds and overcast but so far only a sprinkle of rain the worst of the precipitation.
We had one other county highpoint on the agenda: Paddy Knob, a bump along the state line that turns out to be the highest point for Bath County, Virginia. We would be approaching it from the West Virginia side. We took West Virginia highway WV-84 northeast, heading for the state line, which we reached, and overshooting the forest road that leads south to Paddy Knob. We turned around and found the road and started the drive in.
It's a three-mile drive up good gravel and hard-pack road with a gain of about 1,300 feet to the highpoint, which our little Chevy Malibu handled nicely. I parked below a side road that led to the top.
The summit is open and grassy, featuring the concrete footings of an old lookout tower. I circled the area once to be sure I had been in Bath County at least for a moment, then walked amid the humpy area. Trees block any views below. Satisfied, I returned to the car and we drove down the road and back onto the highway.
The remainder of the day was spent driving the beautiful scenic highways toward Lexington. We followed US-220 and VA-39 through the Goshen area, which features a rock-studded river recreational area.