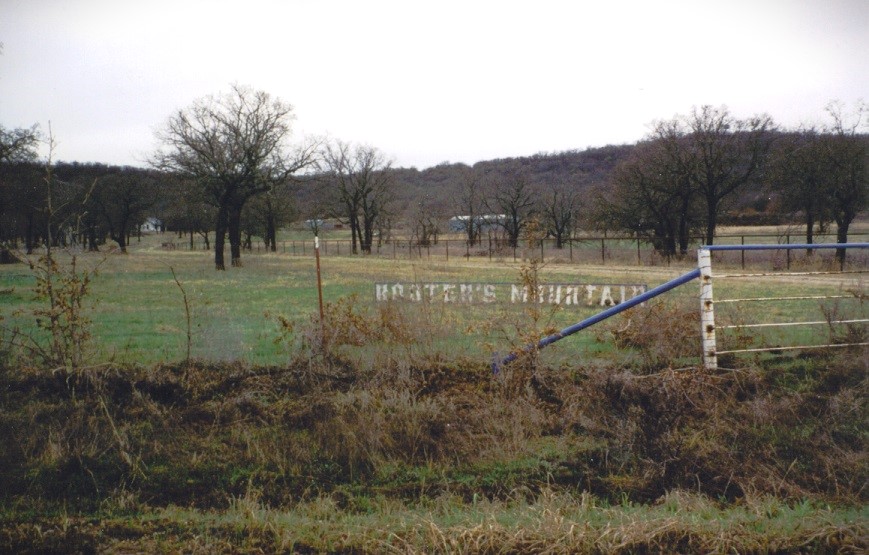 Rooters Mountain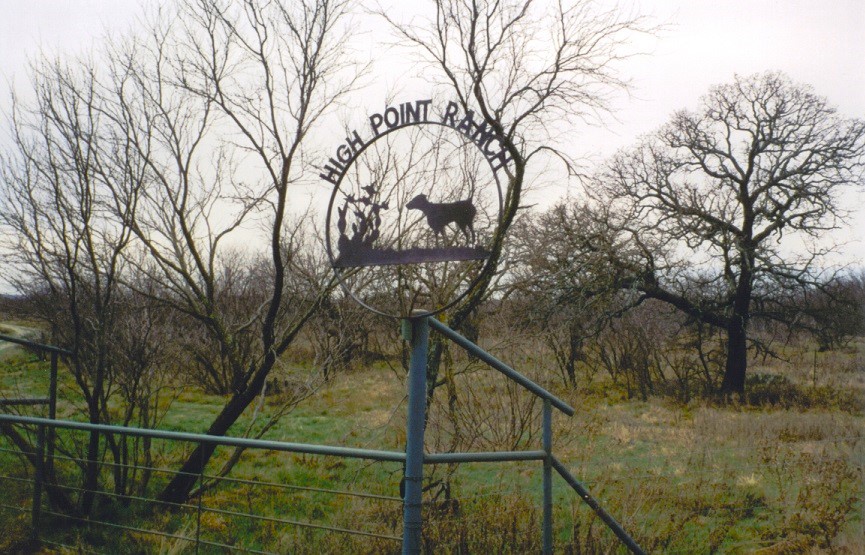 Appropriate name for a ranch
Date: March 18, 2003 • Elevation: 1,510 feet (Jack CoHP), 1,522 feet (Young CoHP) • Prominence: 337 feet • Distance: 1.5 miles • Time: 1 hour • Gain: 150 feet • Conditions: Cold, blustery and wet
Texas • PB
Rooters Mountain is a saddle-shaped hill, its summit lying inside Young County and its eastern subsummit just over the county line, in Jack County, both points being the highest points within their respective counties. The mountain's name is apparently a local name, noted on a ranch at its base.
Today had been wet and rainy and unpleasant. I located myself in the town of Jermyn, north of the hill. From Jermyn, I followed highway TX-114, then local roads: Shephard Lane, Oliver Lane, Burdick Road, Monument Road, Cox Mountain Road and finally, Rooters Mountain Road. This put me north of the "Bottles and Wheels" Ranch. A ranch home was set back about 300 yards, while the actual hill was about three-quarters of a mile from the road.
I hopped the gate and walked to the ranch home, seeking permission to hike to the hill. A horse grazed in a pasture, but as I approached the home, I noted no vehicles, no activity, and the home itself was slightly run-down. This may be someone's weekend getaway, or a ranch-hand's house. The horse may get lonely. I knocked but no one was home. So I continued back to the road and hiked up to the saddle on Rooters Mountain. The horse said I could.
I went east along the spine of the small hill into Jack County first, and visited its summit after about 10 minutes of hiking. The top is rounded and provides pretty views of the surrounding countryside. I then walked back to the saddle and west into Young County to an old lookout tower, which I did not dare climb. Like Jack County, the top here is gently rounded and in places provides nice views. Not a bad little highpoint. I liked this one.
I exited out the same way and never saw anyone or any cars at the residence. The horse was still standing there, minding its own business.