Walking up the road in my new boots
&nbsp


End of the road, now trail from here
&nbsp


The pole summit is at left, the highpoint to the right
&nbsp


The pole summit
&nbsp


The summit and its odd structures
&nbsp


Approaching the summit rock
&nbsp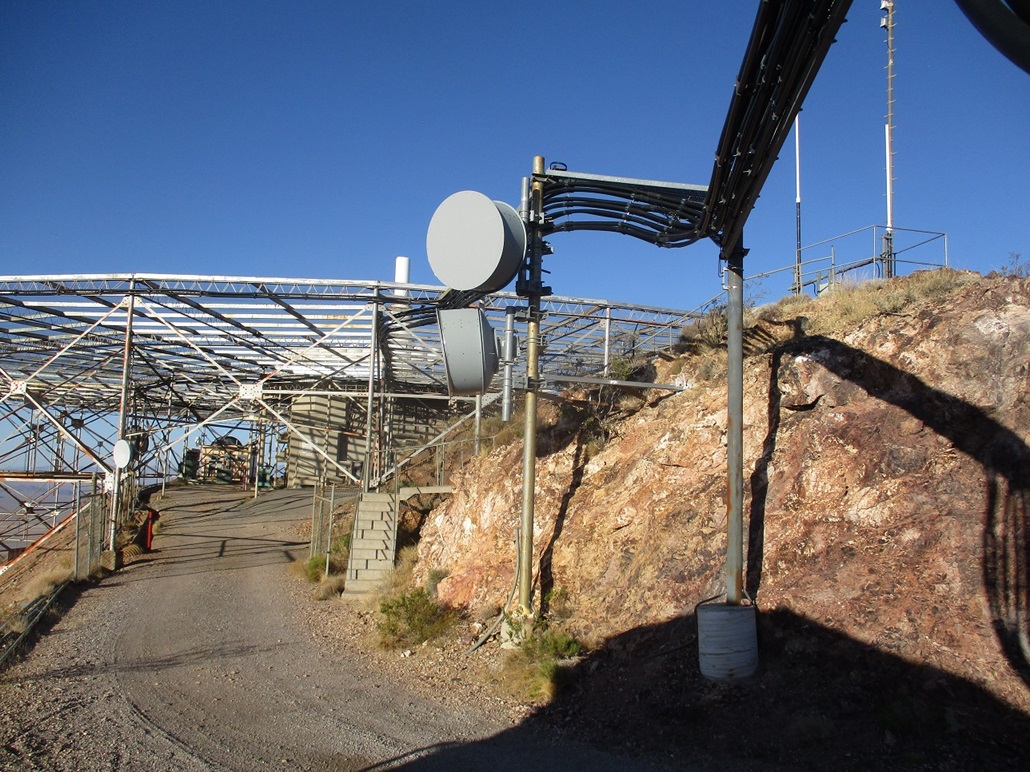 Stairs lead to the highpoint
&nbsp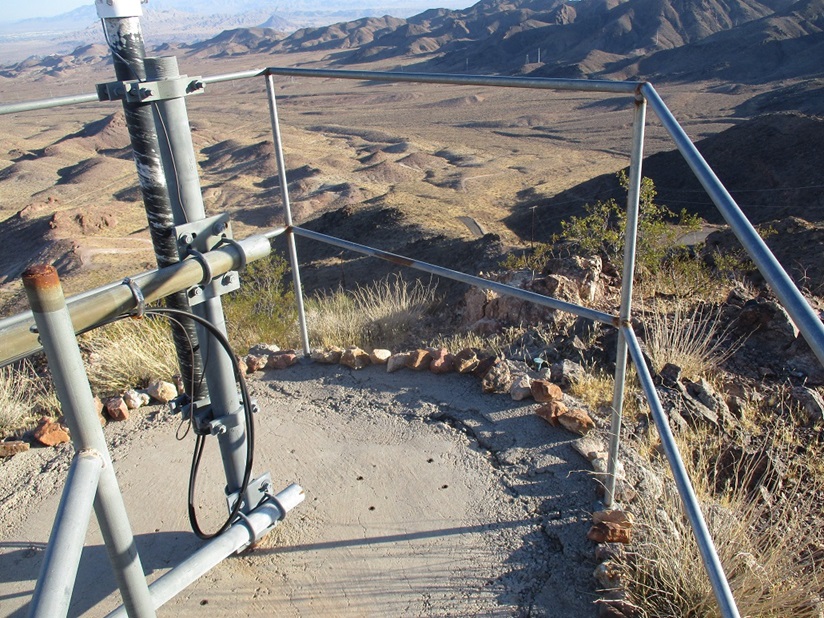 This is the highpoint
&nbsp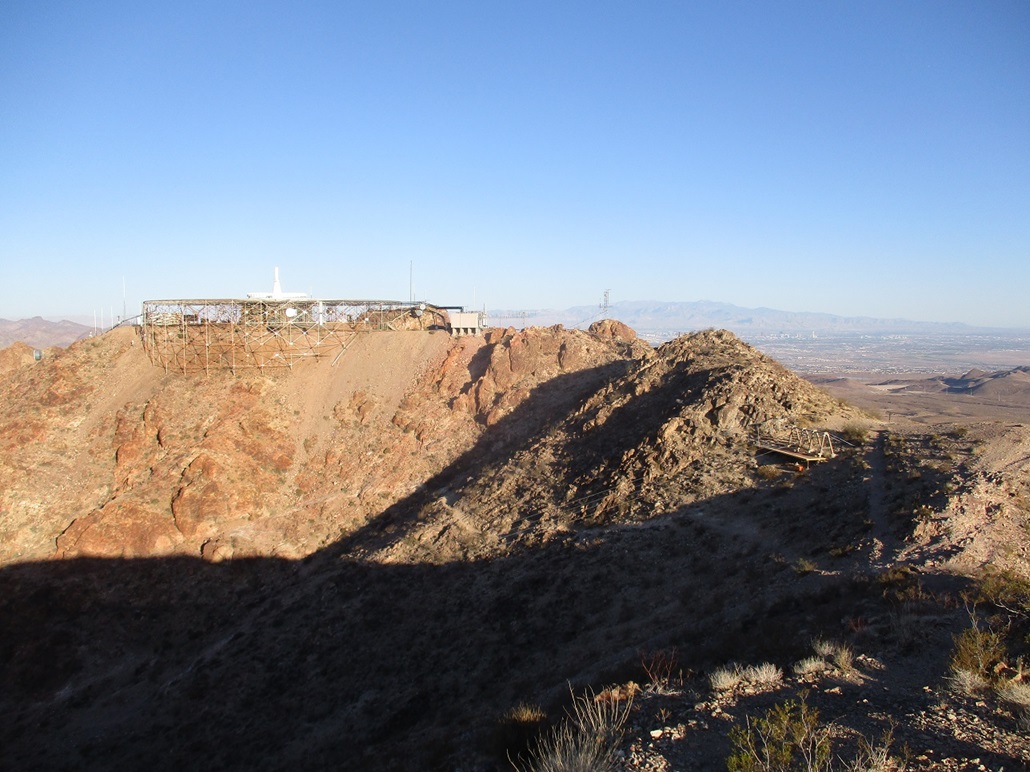 Summit fixtures from the pole summit
&nbsp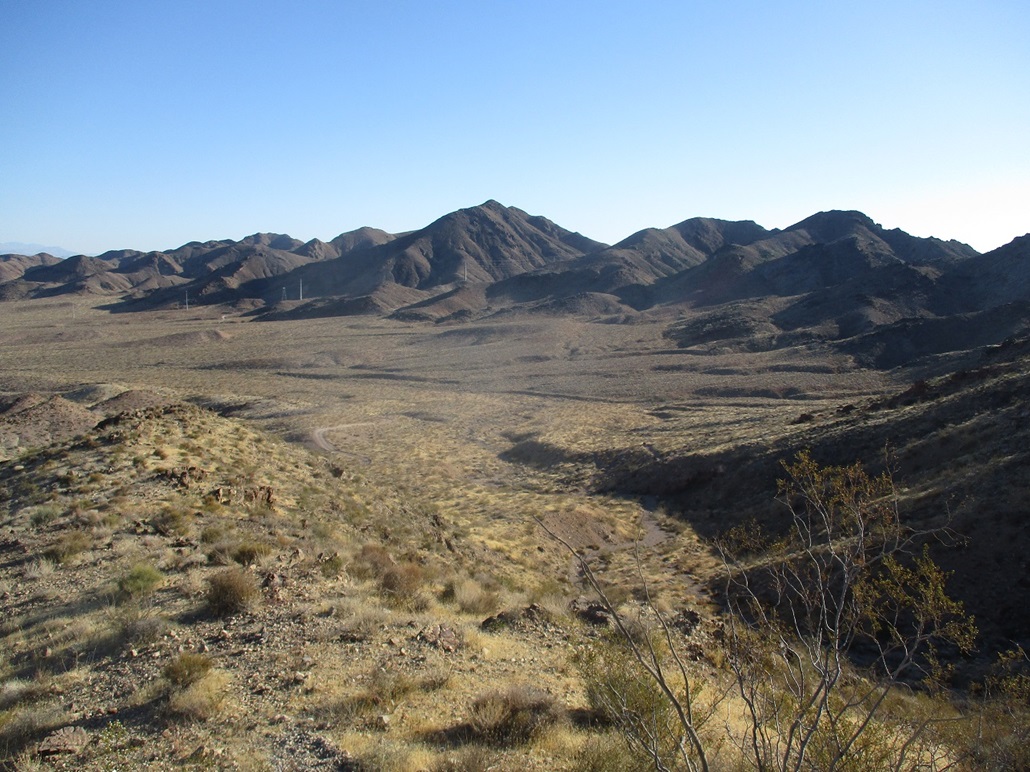 River Mountain
&nbsp


View of Las Vegas
&nbsp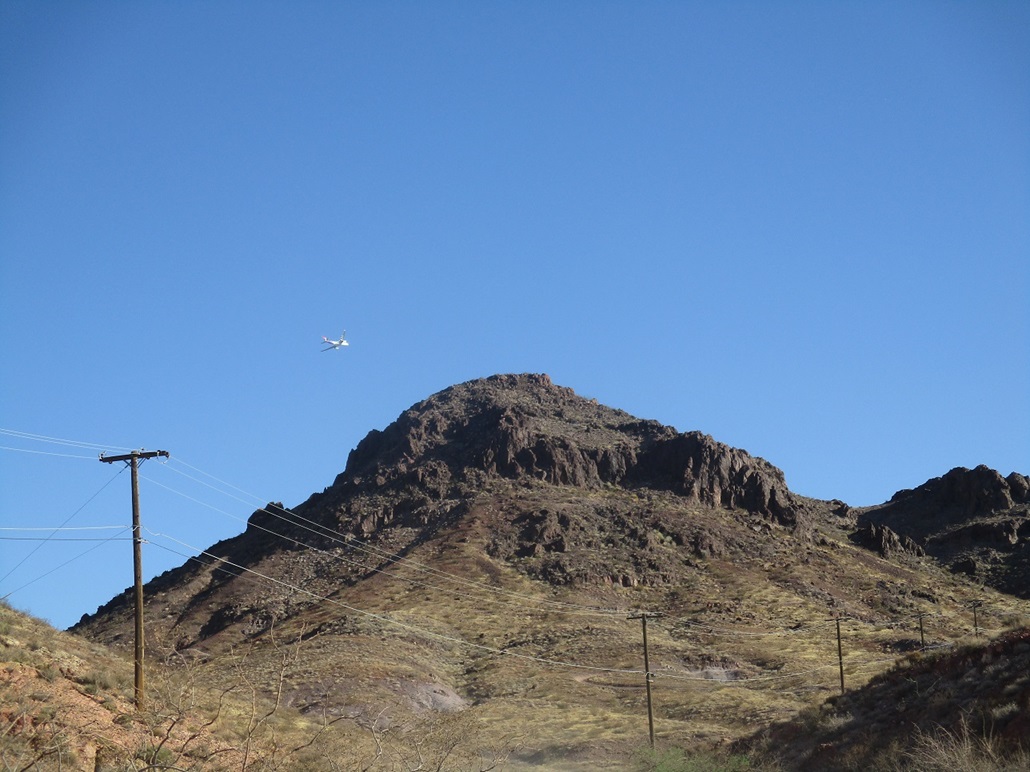 Airplane flying low!
Date: May 27, 2021 • Elevation: 3,654 feet • Prominence: 334 feet • Distance: 3 miles • Time: 2 hours • Gain: 915 feet • Conditions: Sunny and pleasant
Red Mountain rises above Boulder City and is notable for a bizarre circular structure built on its summit, visible from below. The peak itself is not of particular interest, but it was close by to my home-base for the week, Henderson. It was easy to get to, and has a good service road to the top, mitigating any off-road travel and possible encounters with snakes. But the main reason I chose to hike this peak today was I was breaking in a brand-new pair of hiking boots and wanted something uncomplicated to allow my feet to get used to the boots (and return easily if the fit was poor or a blister developed).
I left Henderson early, and within 15 minutes was at the trailhead at the end of Canyon Road. The weather at the moment (6 a.m.) was sunny and pleasant, but would be warming quickly. I started walking, following Bootleg Canyon Road into the hills. The road circles around the peak to the north and west, and follows the contours with the ridges, meeting the high ridge east of the summit. The road ends here, being gated with multiple signs about no trespassing, authorized personnel only, and so on.
Here, a good trail branches off the main road and works uphill for the topmost summit ridge. Up ahead, to the left was a hill with a pole on it, this being one possble highpoint. To the right was the presumptive highest point, with the towers and the odd structure on it. I followed this excellent trail upward, where is feeds onto the top summit ridge, mere feet from the Pole Hill (elevation 3,640 feet). I hiked to that hill first.
Looking over to the towers, it was clear that hill was higher. I descended off the Pole Hill, then lightly scrambled through a couple intervening rock outcrops. Electrical conduit piping and support structures now covering the slopes. I had one short "slightly challenging" scramble, up a small chute with loose shale-like gravel making footing just a little slippery. I was then on the summit road and feet from the rock outcrop. Conveniently, concrete steps lead right up this rock. I climbed them and snapped an image, but did not linger. Looking back at the Pole Hill, it was lower by about 5 to 10 feet. To me, there is no doubt, but I covered my bets anyway by visiting both.
I then scampered back to the low saddle connecting the two hills, and started hiking downward. By now, a couple more people were up here, on their bikes getting ready to ride down the road or the surrounding bike tracks. My impression is that most visitors here probably are bikers, not hikers. It was getting warm, and my feet felt good so the boots appeared to be winners.
I was back to my car quickly. This hike had gone well and I was happy my feet were also happy. I had plans to hike a couple more hills down along Lake Mead. It was warm but still tolerable. A couple days prior, I had purchased a $25 pass when I explored the Willow Beach area on the Arizona side of the Colorado River. The pass was good for a week and I was still within that window... but alas, I could not find it! I thought I had stuffed it in my glove compartment, but it was not there. Bummer. That means $25 out the window, and no access to the hills along Lake Mead, unless I paid another $25, which I did not want to do. So I did the next most logical thing. I returned to my dad's place, showered and took a nap.