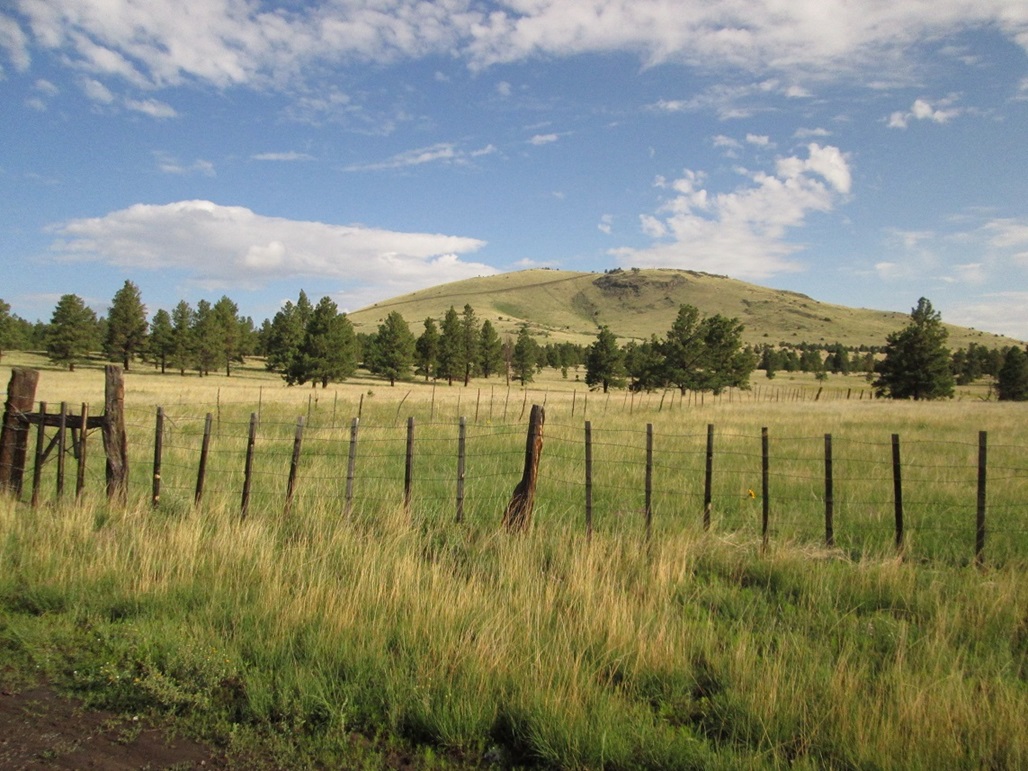 Antelope Mountain
&nbsp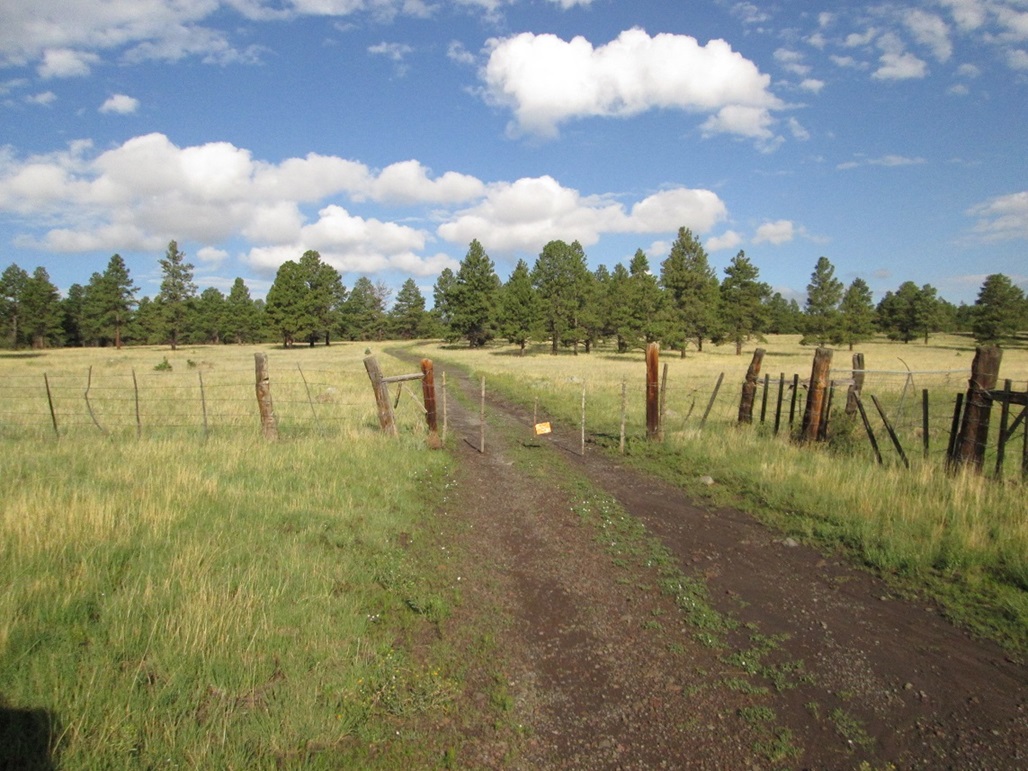 The forest boundary gate
&nbsp


Hiking the muddy road
&nbsp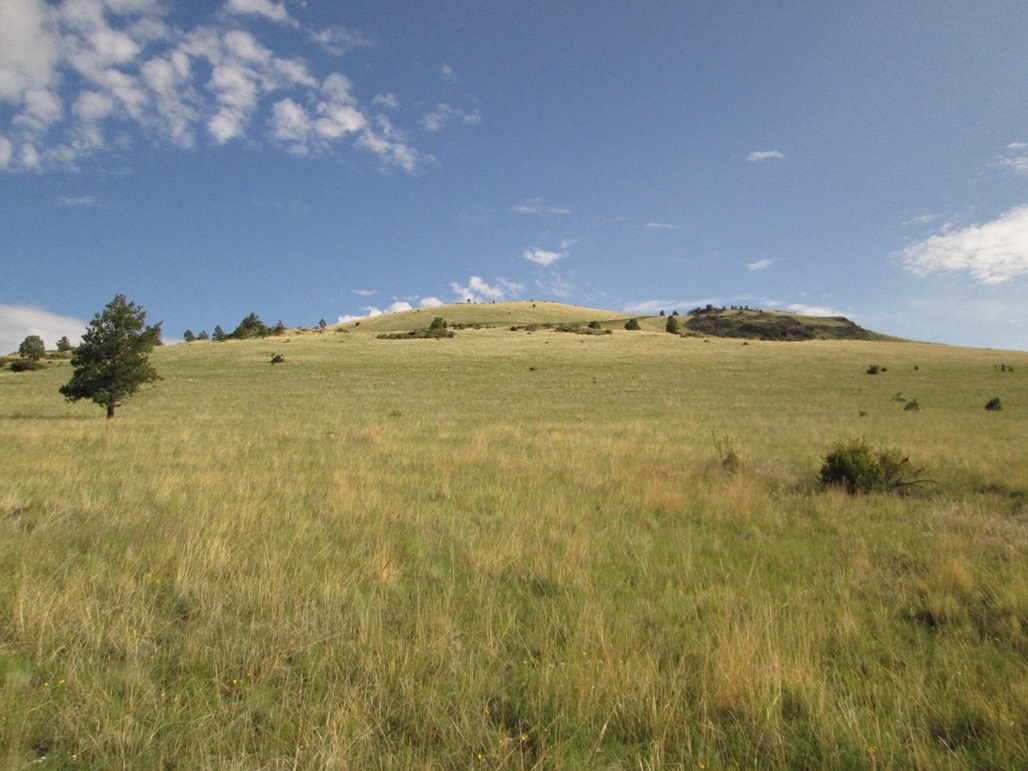 Now just going upslope
&nbsp


Now on the higher road
&nbsp


There's the top
&nbsp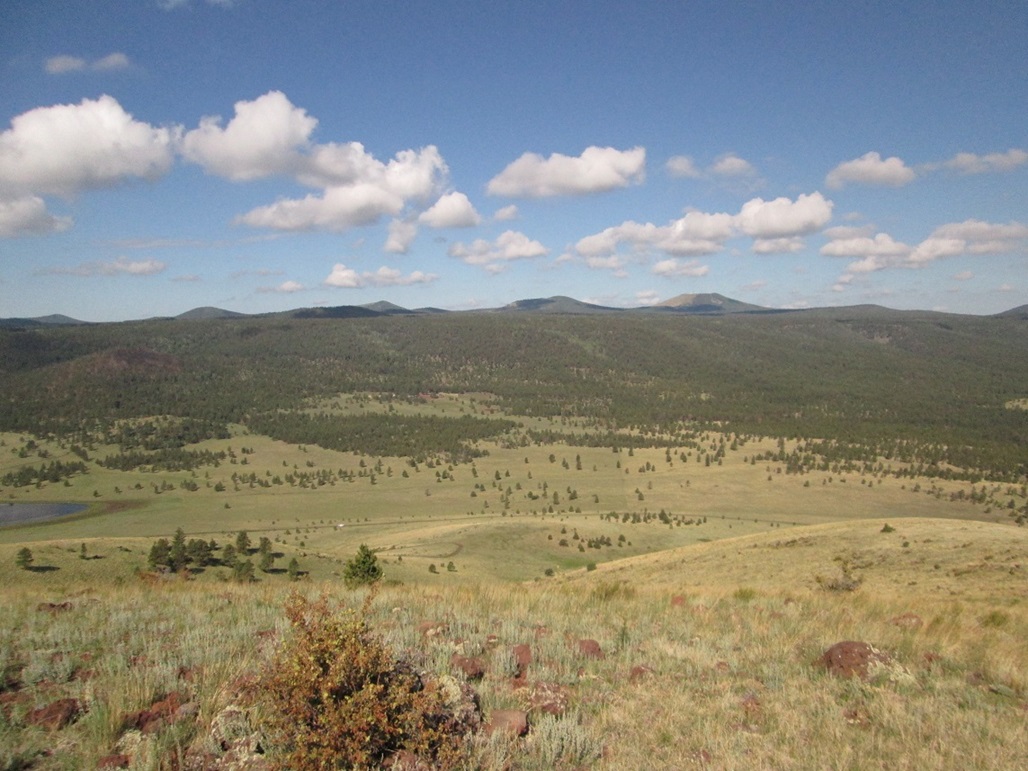 View west at Greens Peak
&nbsp


Stick Scott
&nbsp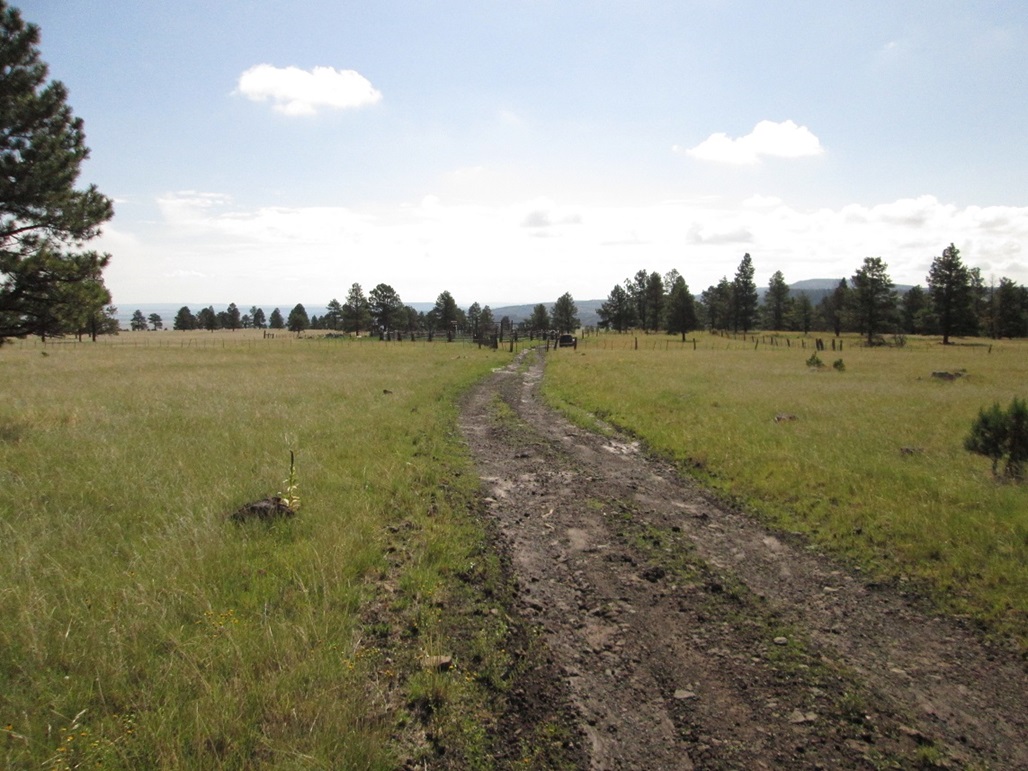 Walking back to my truck
&nbsp


Pole Knoll from FR-112
&nbsp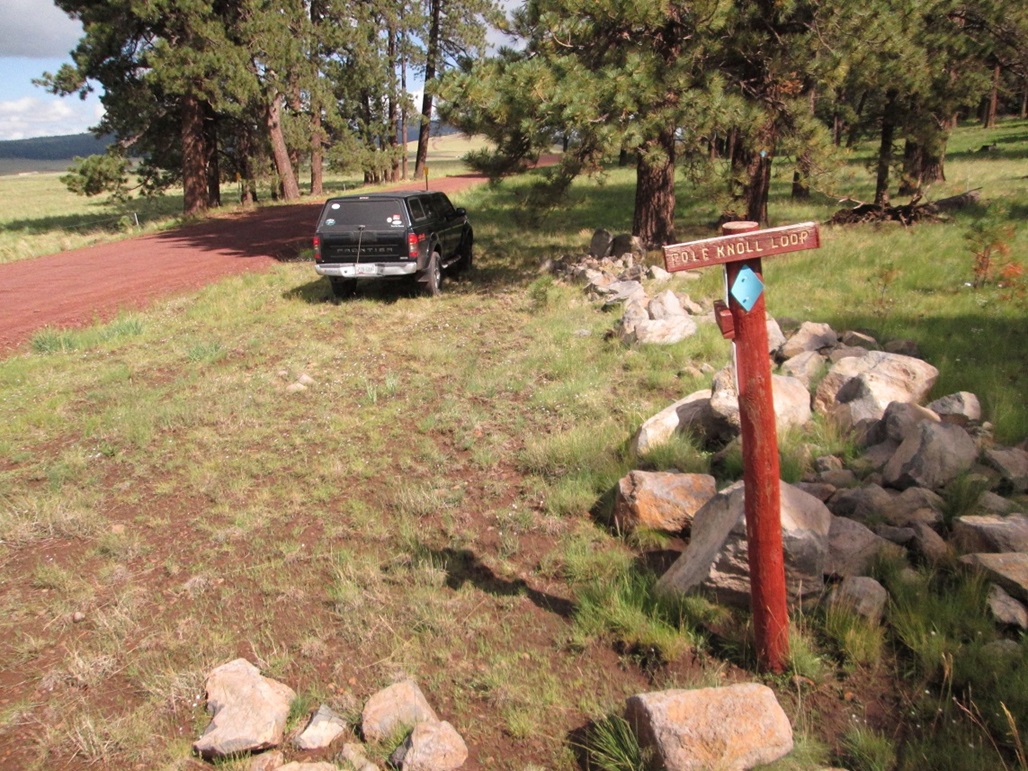 Where I parked
&nbsp


Lower slopes
&nbsp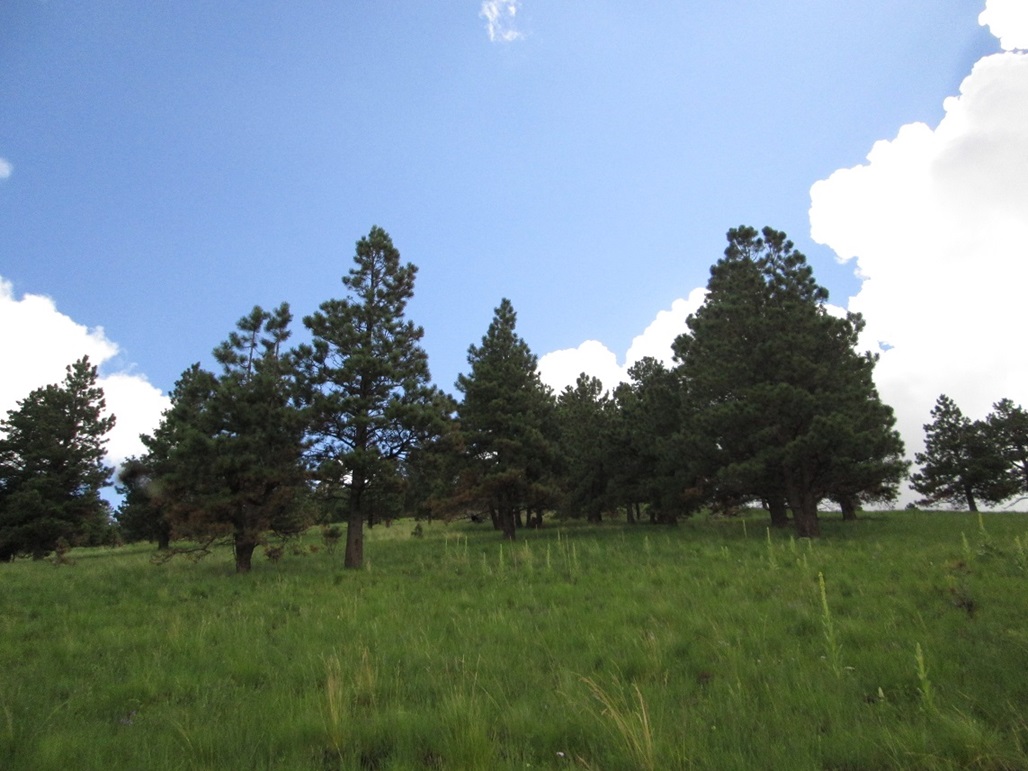 Upper slopes
&nbsp


Approaching the top
&nbsp


Stick Scott gets around


All images
• • •

The Arizona
Mountains Gazetteer
Click to find out more!
Springerville Volcanic Field
Antelope Mountain • Pole Knoll
It has been three months since I have done any sort of hiking. I had a very busy summer, and the heat and general storminess dampened my motivation to leave town. However, I very much wanted to get out for a few days before classes started for the Fall semester at ASU. We bandied around ideas of where to go, and agreed on three nights camping at the Winn Campground in the White Mountains of Eastern Arizona.
My truck has been a little suspect of late, with a small seal problem creating an oil seep. But otherwise, it runs fine. However, I had not driven it hard all summer, with no uphill grades. I was concerned it might not make it... and there was just one way to find out. We packed up our stuff and hit the road from Scottsdale about noon on Thursday the 14th, hot and humid as usual.
Our drive went well. The truck did fine on the uphill grades. We passed through Payson and Show Low, eventually arriving to the Winn Campground around 4 p.m. in the middle of a heavy rain squall. Overall, we gained nearly 8,000 vertical feet, going from Scottsdale (about 1,500 feet above sea level) to the Winn Campground, roughly 9,400 feet. Despite the rain, the cool temperatures and fresh forest air felt wonderful.
We found a spot in the campground, and a little later the camp host rolled up to check us in. As we were standing around chatting, a pretty german shepherd dog just appears out of nowhere, full of energy. The dog belonged to the camp hosts. Dusty was his name, and he was keen to make new friends, and we gladly pet him and rubbed his ears.
Antelope Mountain

• White Mountains
• Springerville Volcanic Field
• Apache County

Date: August 15, 2014 • Elevation: 9,003 feet • Prominence: 650 feet • Distance: 4 miles • Time: 75 minutes • Gain: 793 feet • Conditions: Humid with developing storms
Arizona • Main • PB • LoJ
I wanted to hike a few peaks, and there are many little hills and knolls up here on the elevated Springerville Volcanic Field north of Mount Baldy. Two years ago, I hiked Greens Peak while we stayed in Greer. This time, I had my sights set on a few other peaks, all with elevations above 9,000 feet, but none being difficult.
Today started calm with high clouds and a generally moist air mass. Although it was cool and not raining for now, there was dew everywhere and it was clear that storms would build later in the day. Thus, I wanted to get an early start for the peaks I had on today's agenda, Antelope Mountain and Pole Knoll. If the weather cooperated, I might hike a few others nearby.
Antelope Mountain is a noticeable peak located north of State Route AZ-260, a little east of its junction with SR AZ-373, which leads south into the town of Greer. Set back about two miles from the highway, it's a big symmetrical hump of a hill with a road that cuts across its south face. Thus, hiking Antelope Mountain is just a matter of following the road, assuming it is dry.
From the Winn Campground, I followed forest roads into Greer, then out of Greer to AZ-260, and east to Forest Road 558. Yesterday's rains had made this road very muddy. The soil here is essentially all volcanic particles of various sizes, and volcanic mud is notoriously goopy and slick. I drove in less than a half-mile and parked near Fish Creek Corral, immediately east of a gate at the forest boundary. In this short drive, I had collected quite a bit of mud on my truck's tires.
I passed through the gate and walked the road, but each step was either a slip or a slide. Soon, I was walking in the grass beside the road, and soon thereafter, when I was about a half-mile beyond the gate, I left the road altogether and aimed directly north, going cross country across the open grass meadows. Navigation was trivially easy, and the ground was not so muddy.
The change in gradient is so smooth and subtle that I did not sense I was gaining elevation at all until I turned around at times, surprised to see I had actually gained a couple hundred feet. I aimed uphill and soon, reached the part of the road that cuts across the peak's south slopes. Up here, the mud wasn't so severe, so I followed the road up to the top, achieveing a soft saddle a little east of the highpoint. Some communications towers sit on the slightly-lower east peak.
I angled left and very quickly reached the summit of this hill, which is at 9,003 feet, just barely over that 9,000-foot barrier. The top is open and includes a waist-high cairn. I took some photos and surveyed the surrounding countryside. Big Mount Baldy stood over 2,000 feet higher southwest, many dozens of smaller hills south, west and north of me. To the east, the land slopes downward toward the plateaus surrounding Springerville and Eagar.
The weather was holding up for now, but puffy clouds were starting to collect. I figured I had another 90 minutes before the storms reached critical mass, so I didn't delay too much. I retraced my steps down and the easy slopes expedited travel. I was back to my truck 75 minutes after leaving it, covering nearly 4 miles round trip with slightly under 800 feet of gain. I took a moment to rest and grab a drink, but soon drove out the road to the main highway toward my next objective, Pole Knoll, about 5 miles to the west.
Pole Knoll

• White Mountains
• Springerville Volcanic Field
• Apache County

Elevation: 9,793 feet • Prominence: 623 feet • Distance: 1 mile • Time: 35 minutes • Gain: 600 feet • Conditions: Humid with developing storms
PB • LoJ
The drive to Pole Knoll wasn't long, about a dozen miles. The day was cool but humid, with big puffy clouds. I hoped I had enough time to hike Pole Knoll before things got unpleasant.
I drove westbound on AZ-260 to Forest Road 112 on my left (south), immediately north of Pole Knoll. I drove south less than a mile and parked alongside the road near a small sign, which I think is directed toward cross-country skiers. This area would be perfect for Nordic skiing.
The sky was getting cloudier, but I still had mostly blue skies directly above me. The real action was to the southwest, where Mount Baldy was now socked in by gray and black storm clouds. I could hear regular rumbles of distant thunder. It was a matter of time before the whole area was under the clouds.
I started hiking directly up-slope through the shin-high grasses. I kept to the margin between a completely-open grass slope on my right, and a sparse forest of ponderosa pine. I hustled a little, and had gained about 570 feet to top out on a small knob, the summit being another couple hundred feet to the east and about 30 feet higher. I would hear thunder every minute or so.
I gained the top not long afterwards, propped up Stick Scott for a photo, kicked a few cairns and rocks, then hightailed my way back down. The open slopes and pleasant gradients meant I could almost jog-walk my way down. The entire round trip took just over a half-hour, covering about a mile.
I drove south toward Boardshack Knoll but by the time I arrived there, the storms were essentially here, so I didn't chance anything and instead, drove back to the Winn Campground. It was about 11 a.m. and for the next two hours, we sat in the porch as the rain drizzled down upon us. We never had anything stronger than a steady rain, but the lightning and thunder were putting on a show.
Around 1 p.m., I drove back to the camp hosts to buy a bundle of firewood. They weren't in, so I got back into my truck, turned the key over, and nothing. Completely dead. "What the...?", I thought. My lights worked well and so did the other things that required electricity, so the battery seemed okay. I had a hunch it was the starter/solenoid.
By now, the camp host re-appeared and he helped as much as he could. He knew a little about vehicles and was able to confirm that it was very likely the starter unit. So I called Triple-A, happy to have a cell signal up here. In the meantime, we played fetch with Dusty the german shepherd. In an hour, they sent a guy from Springerville. He did a little checking too, and agreed it was the starter. By now, it was close to 2:30 p.m.
You can't "jump" a starter, so the only option, other than a tow which would require another hour of waiting, was to do a push-start. I hadn't done one of those since I was in college. I was in the driver seat, put the truck in neutral, and the Triple-A guy and camp host guy pushed me. I put the gear into second and the truck rumbled and by gum, it started! That was good news because it saved us the cost of a tow. I quickly thanked the two guys, drove to where βð was camping and told her I had to immediately drive down into Show Low for a repair. She was aware of the situation as I had walked back to camp a couple times to keep her apprised. She agreed it was our only option.
I drove into Show Low, about 30 miles from camp. I found a Firestone place in Pinetop-Lakeside, the "suburb" of Show Low. It was about 4 p.m. and they closed at 6. I explained my situation and at first, they said the earliest they could get to it was tomorrow morning. I was expecting this and had already made plans to stay the night at a nearby cheapo hotel, of which there were many to choose from.
The Firestone guys were totally cool and immediately put my truck to the front of the line, and in 90 minutes, had replaced the fried starter with a brand new one. Man, I can't tell you how relieved I was, and very grateful. They're a privately-owned outfit that franchises with Firestone. They are Young's Future Tire, with three locations in the area. If you have car trouble in Show Low or Pinetop, go there. They rock and roll!
By now, it's 6 p.m. and my truck is healthy again. I drove back up to camp, and my wife was actually surprised to see me because she, too, had expected this would be an overnight deal. I rolled in about 7 p.m. and built a nice fire, the rains having cleared out by now. What a day!
The following day, I hiked three more summits in the area, starting with Peak 9744, the peak immediately south of Greens Peak.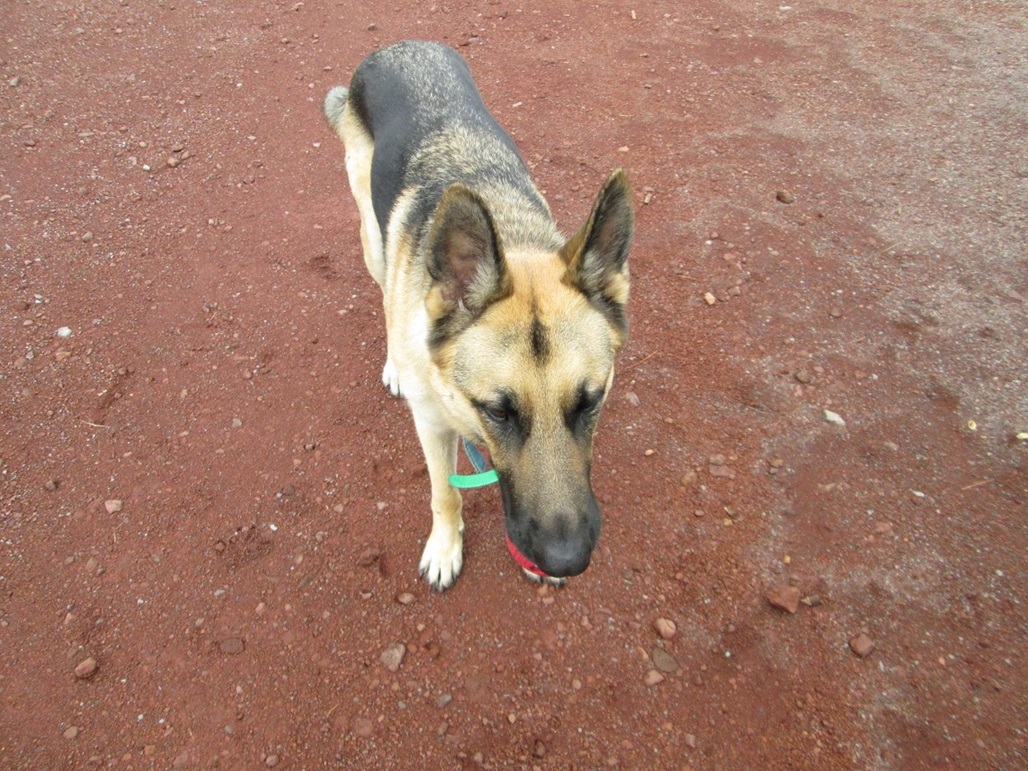 Dusty and his fetch ball