Pinta Benchmark
February 10, 2013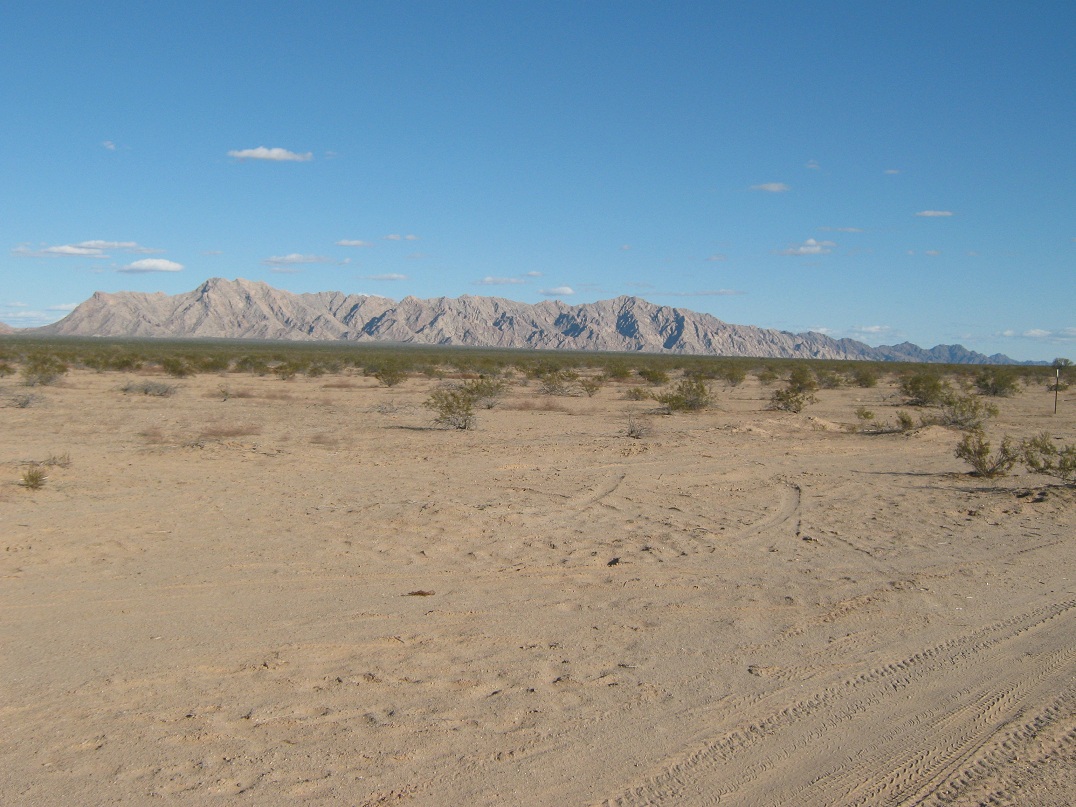 The Pinta Range, as seen from our parking area. Oh, so far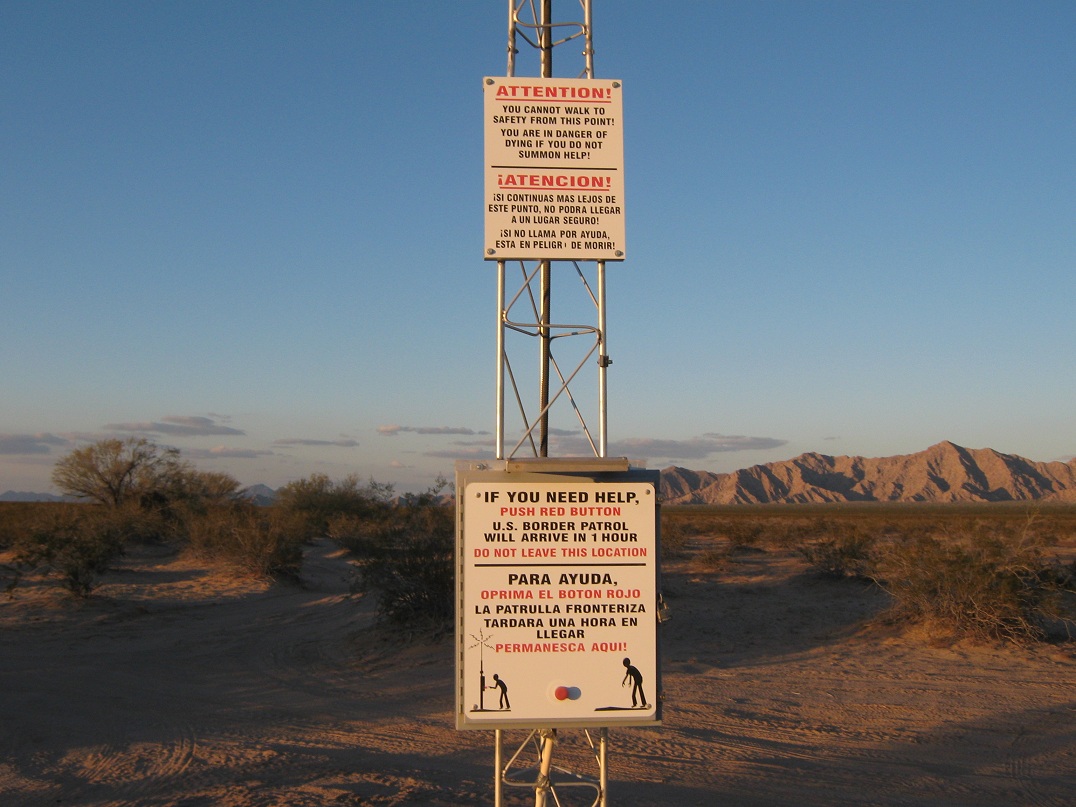 The rescue beacon where we camped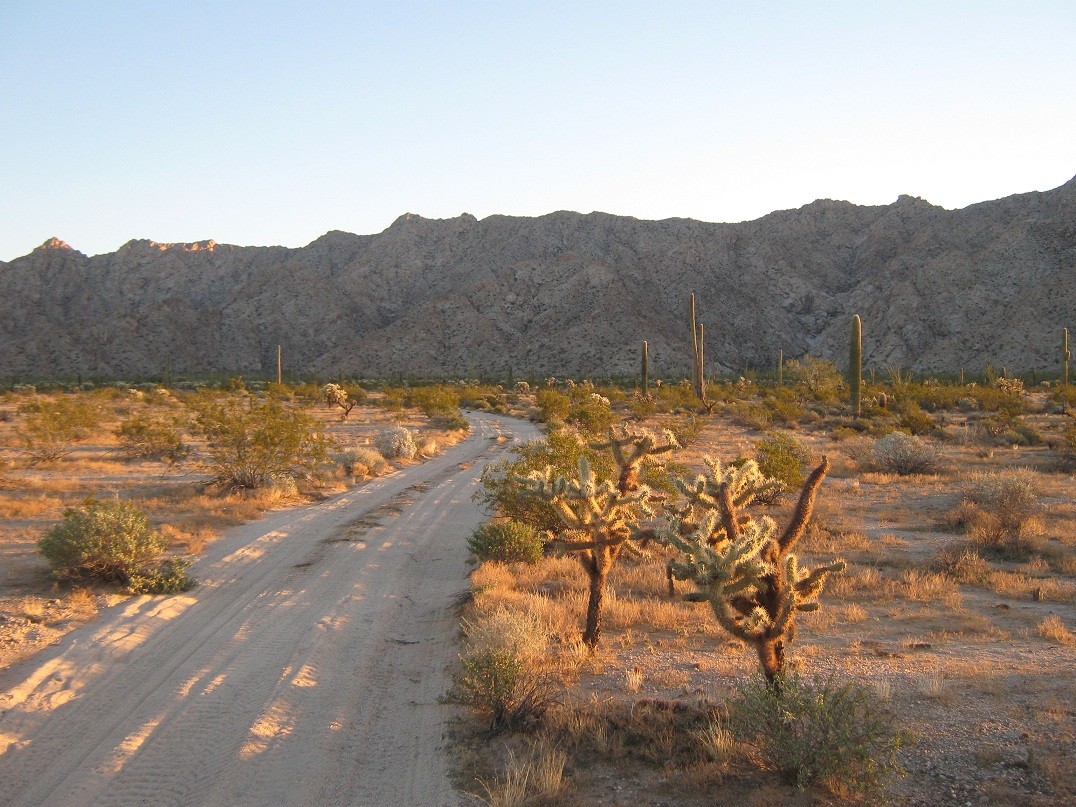 Next morning, we get closer to the base of the range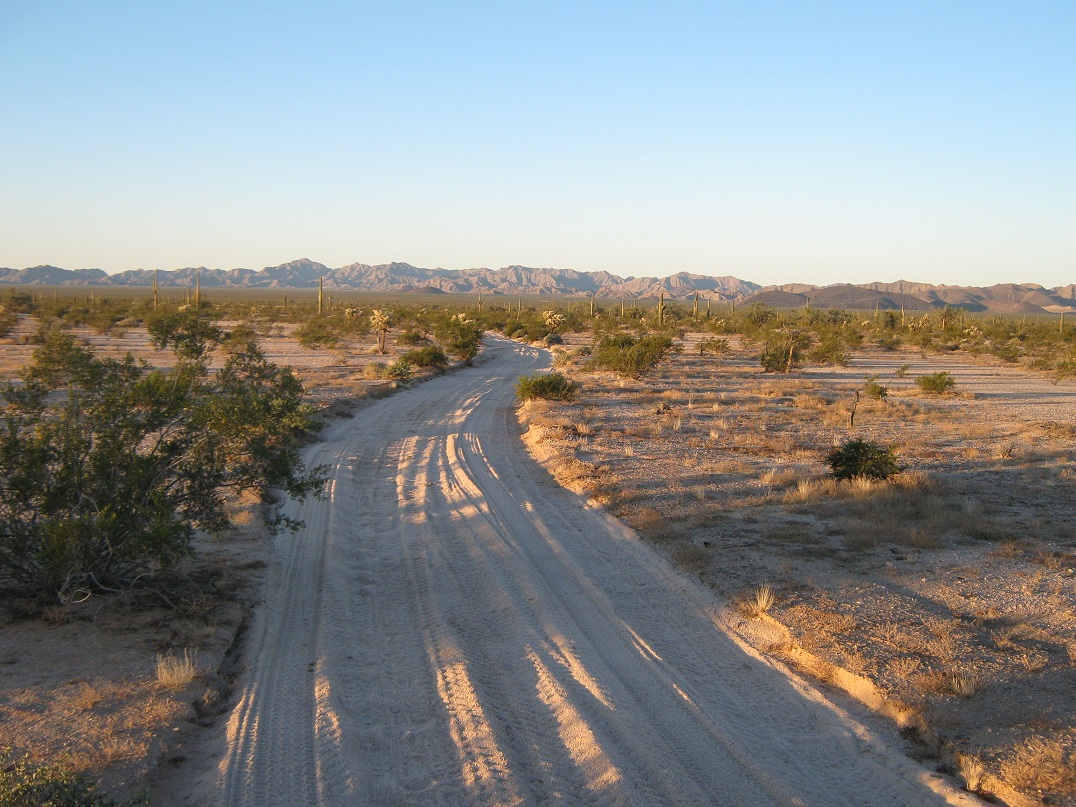 Same vantage, now looking southwest at peaks in Mexico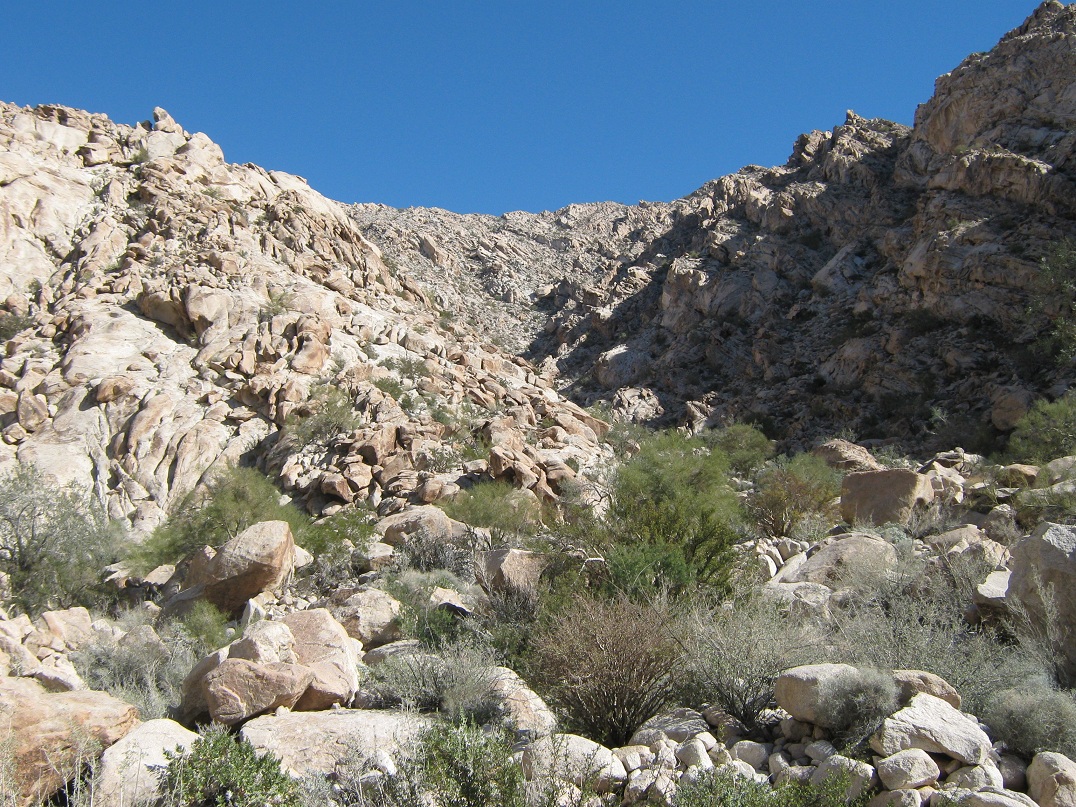 The initial approach canyon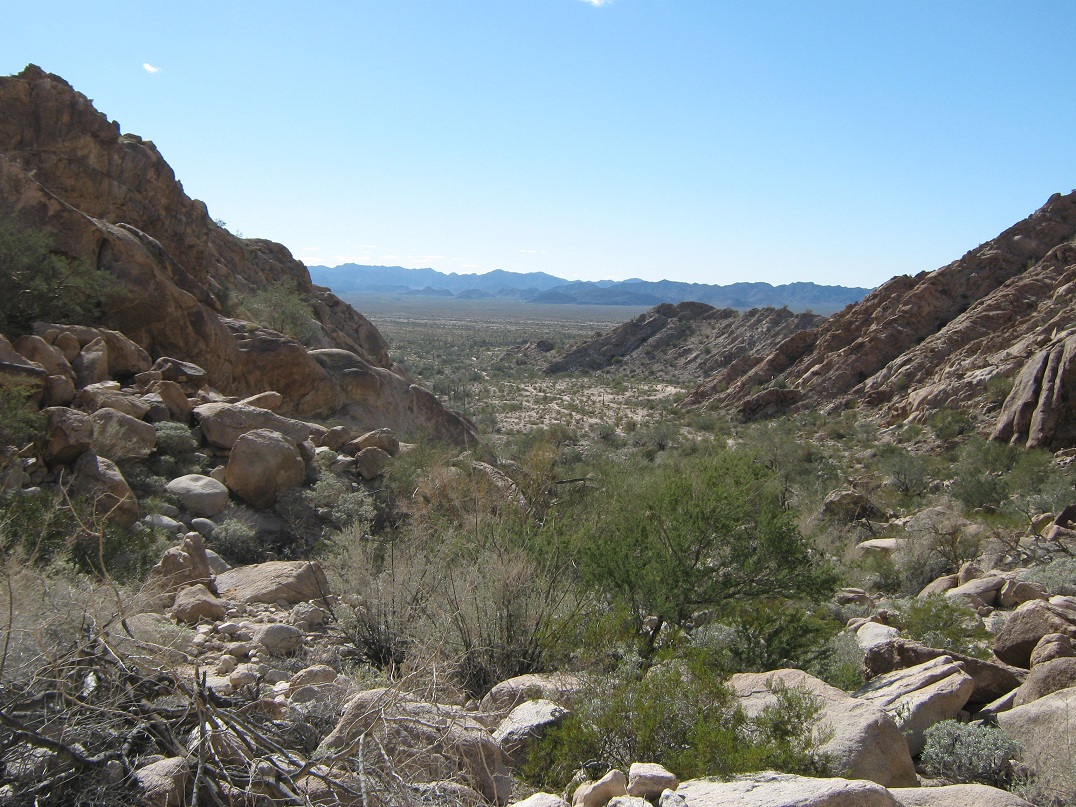 Same vantage, looking out at the mouth of the canyon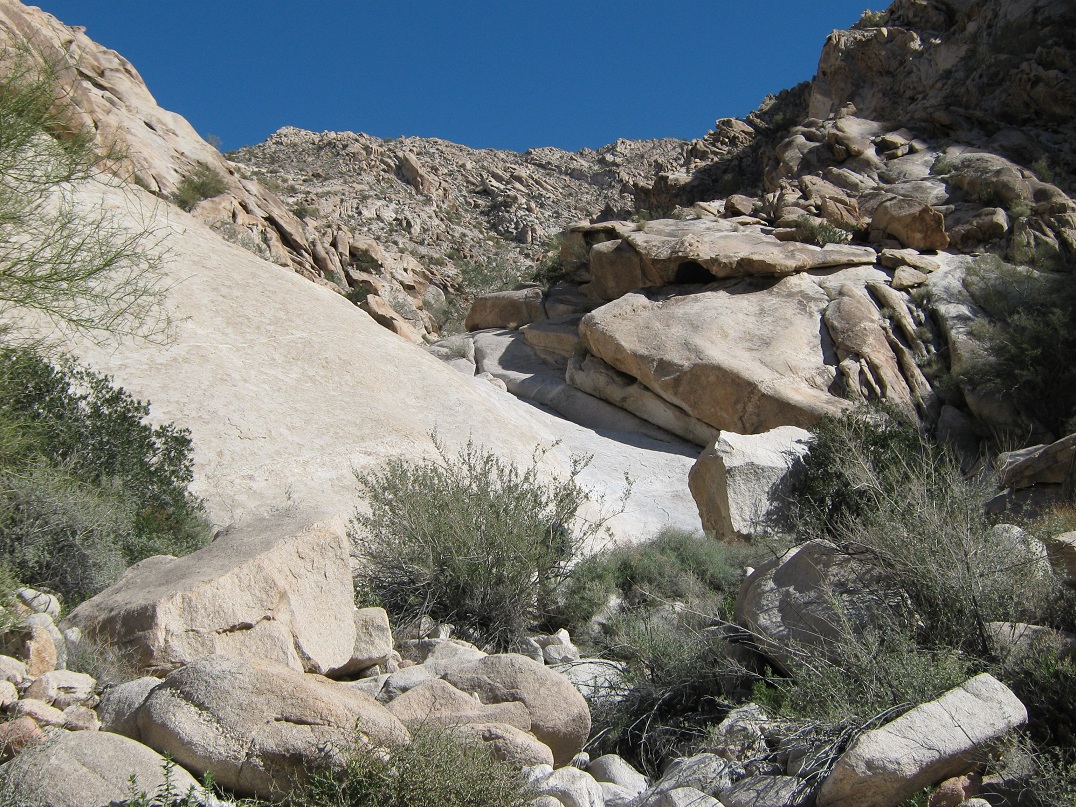 The dry waterfall, about 1/4 of the way up the canyon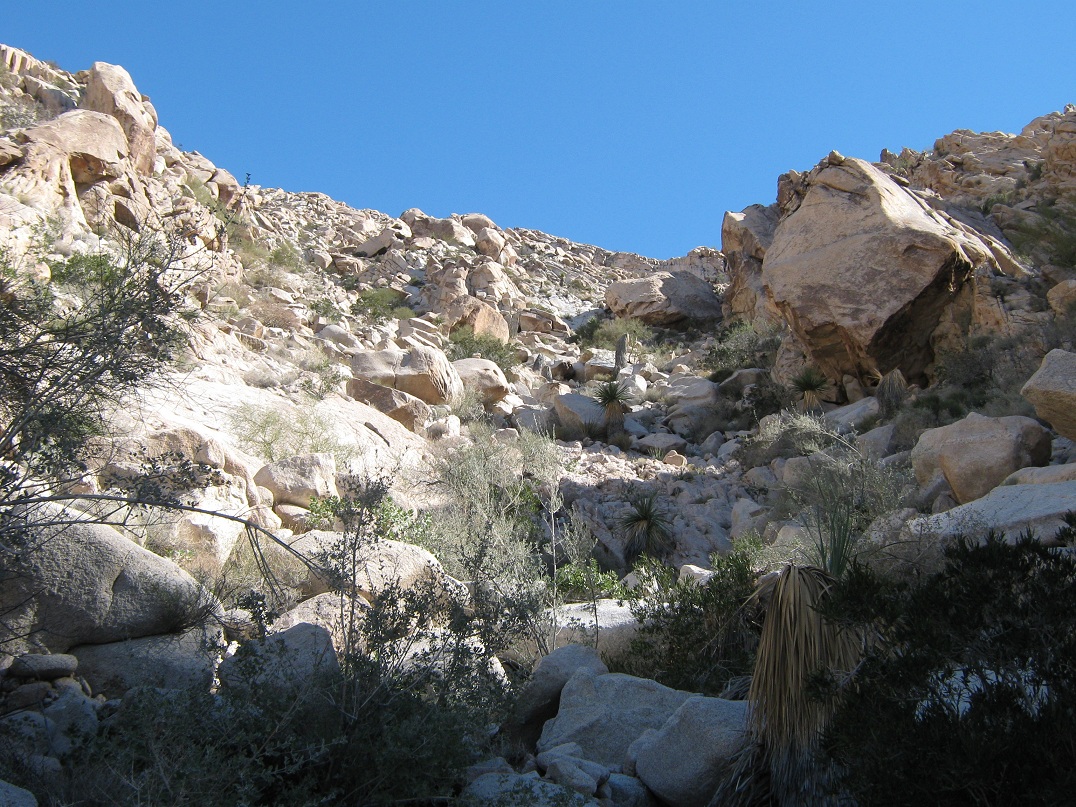 This big boulder about 2/3 the way up presented a challenge. We went right. Note: the bigger boulder at right is not the one I am referring to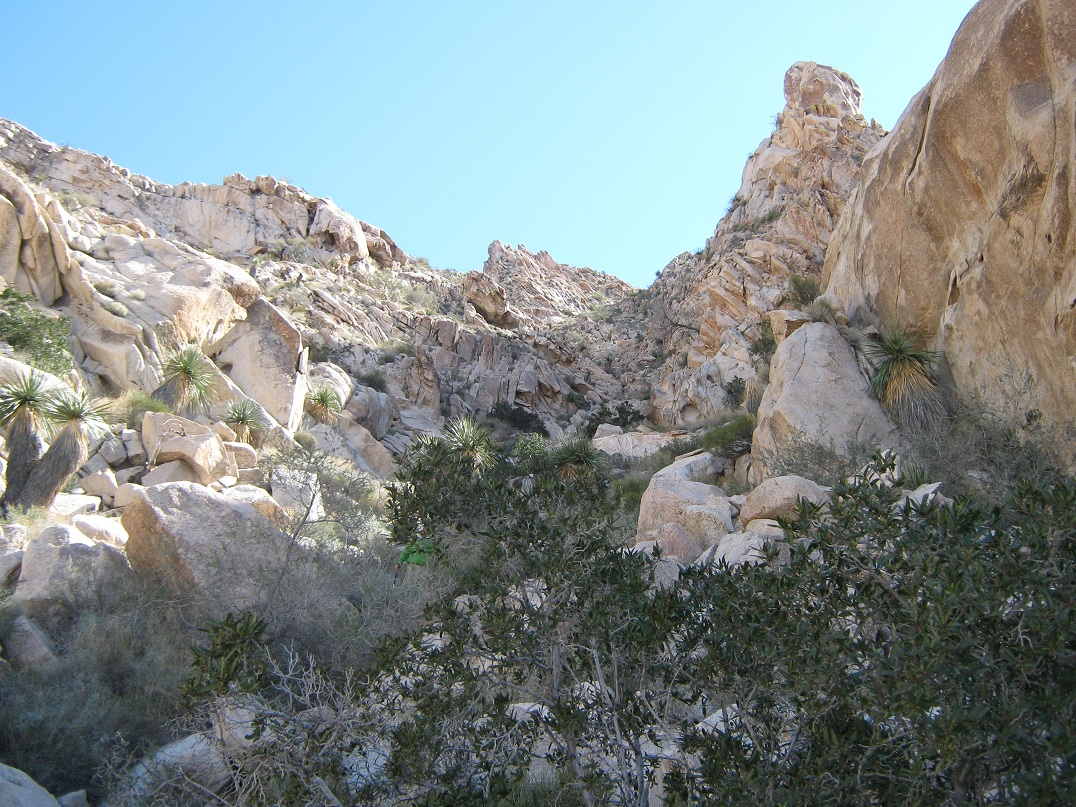 Above the big boulder, the remainder of the route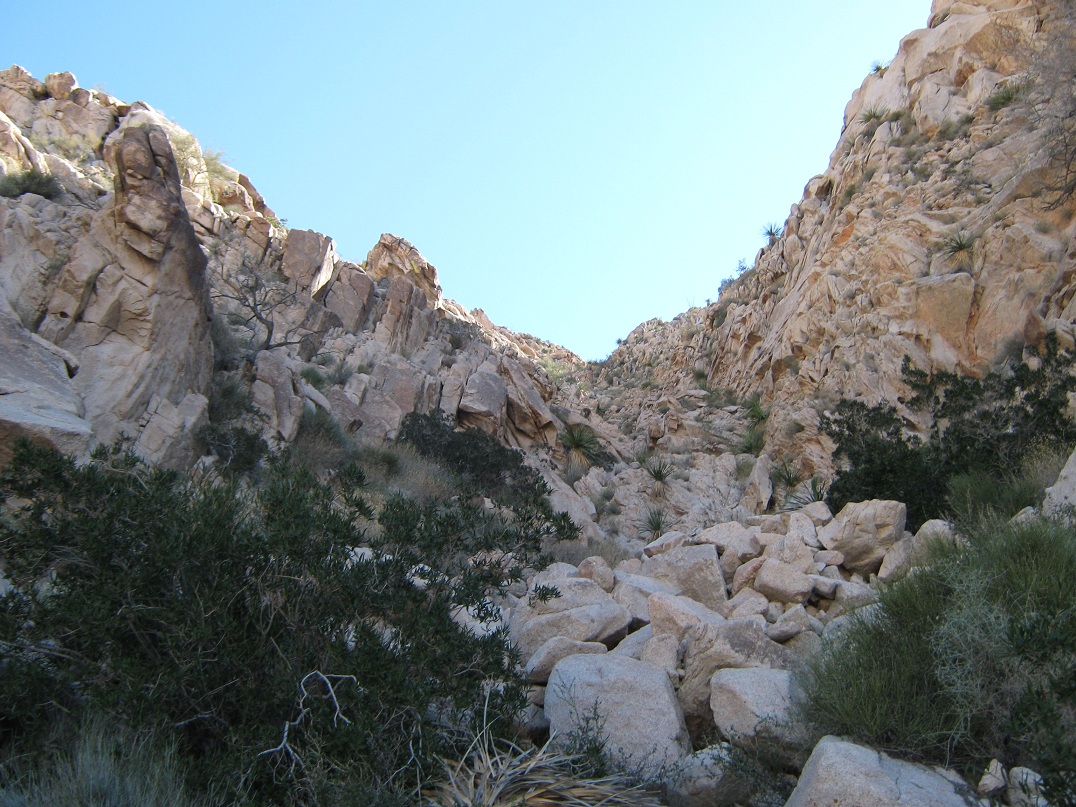 Getting closer!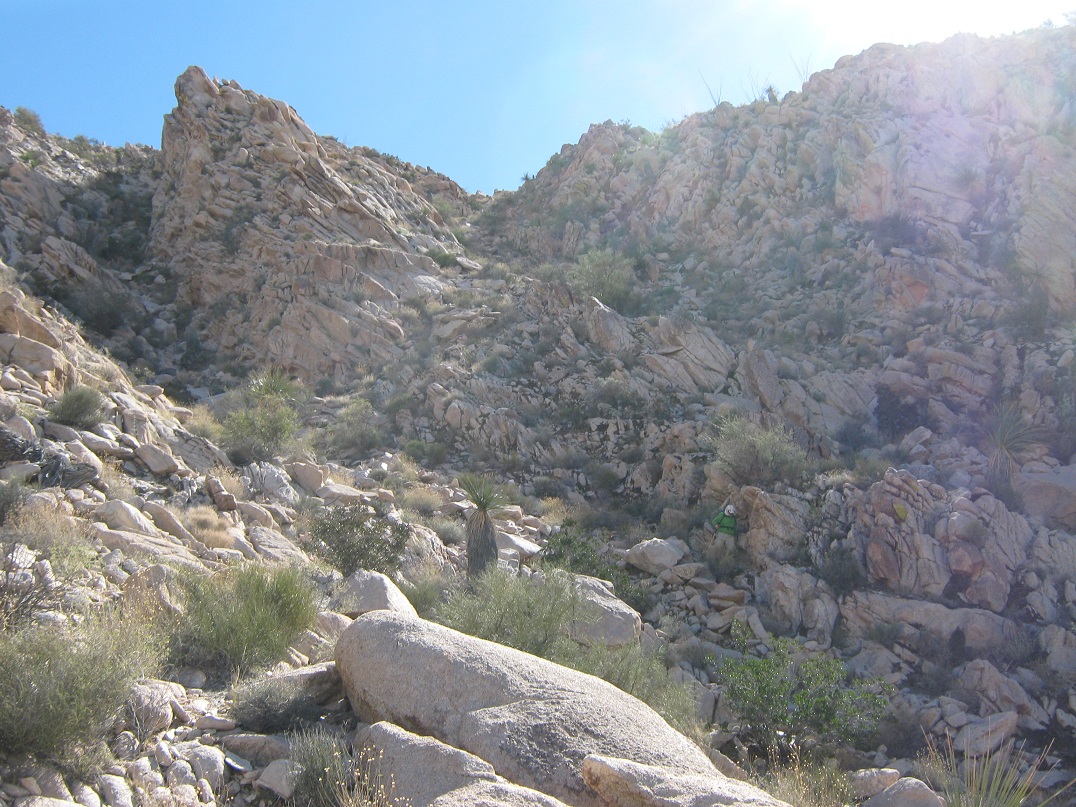 At this "prow", we went right and met the ridge at the saddle roughly in the center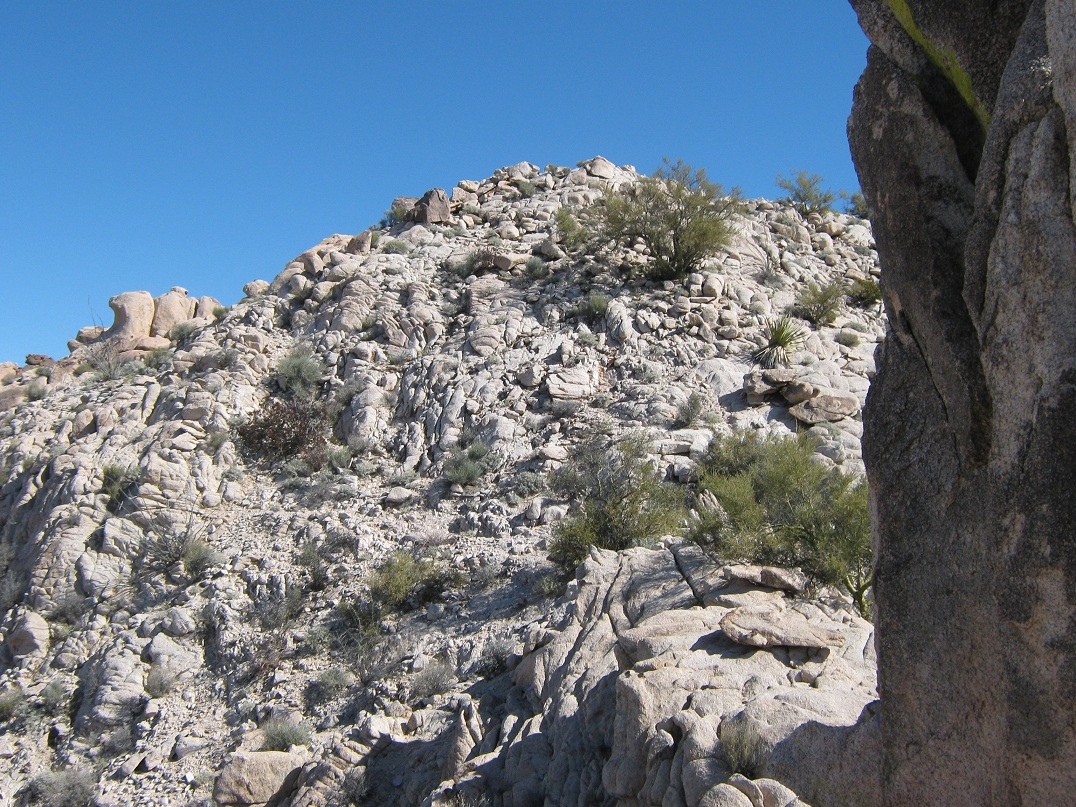 The summit as seen from near a rock outcrop along the ridge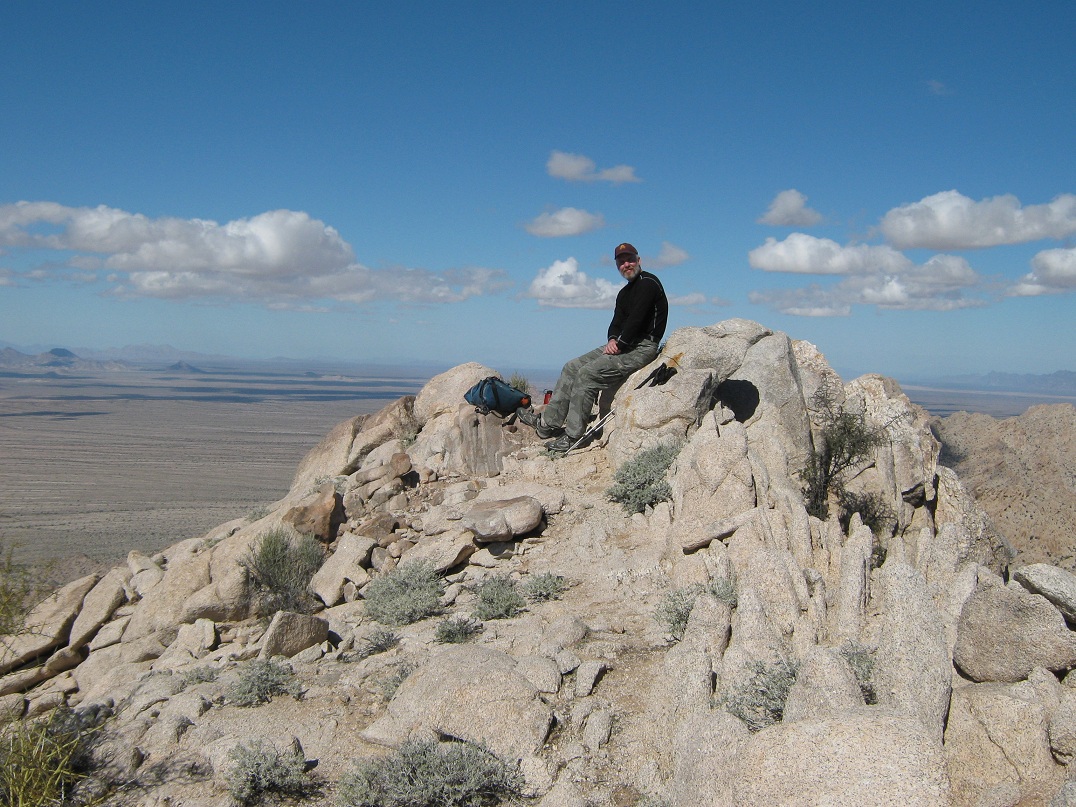 And there I was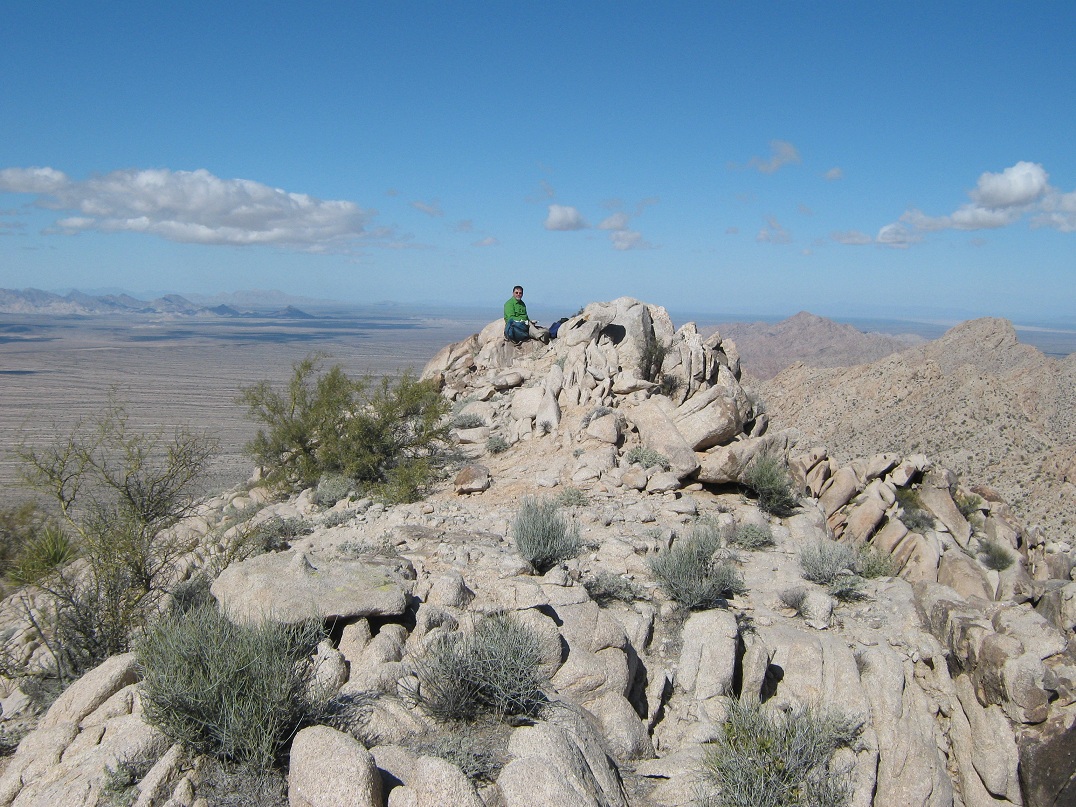 And Ken, too

Summit montage: Top-left is north, Top-right is south and Pinacate Peak, Bottom-left is southwest at the ridge we scaled, and bottom right is east and the other summit rock outcrop

The mountains, about two miles distant on the walk out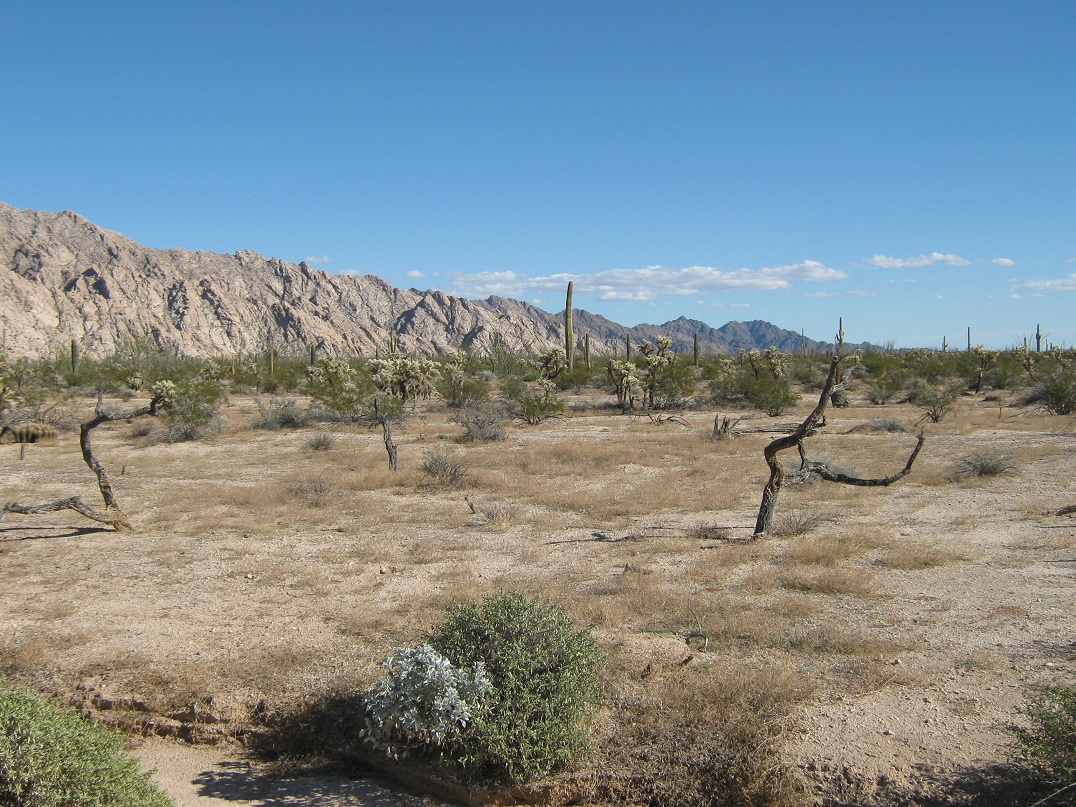 The southern Pintas, and the stark desert flora

The mountains, now about 4 miles away, about halfway on the walk out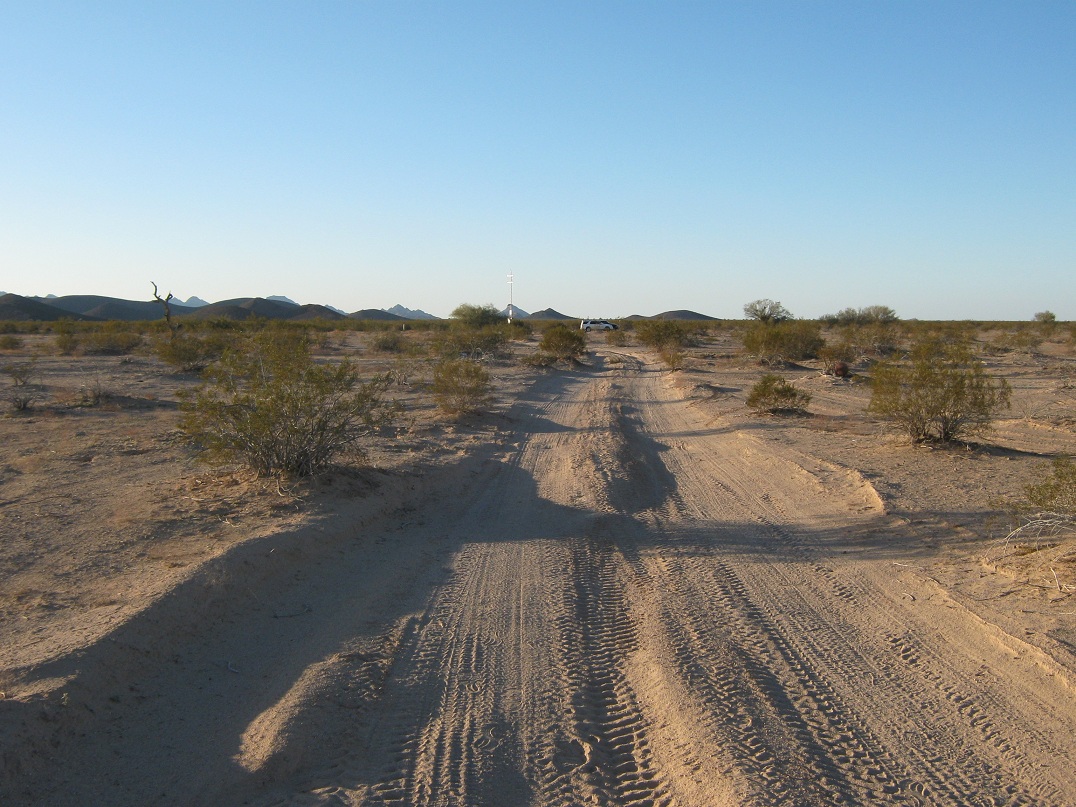 At last, the cars
Arizona Page • Main Page • Trip Report
Mobile version (c) 2017 Scott Surgent. For entertainment purposes only. This report is not meant to replace maps, compass, gps and other common sense hiking/navigation items. Neither I nor the webhost can be held responsible for unfortunate situations that may arise based on these trip reports. Conditions (physical and legal) change over time! Some of these hikes are major mountaineering or backpacking endeavors that require skill, proper gear, proper fitness and general experience.