Peak 4676 Dripping Springs Mountains
November 27, 2022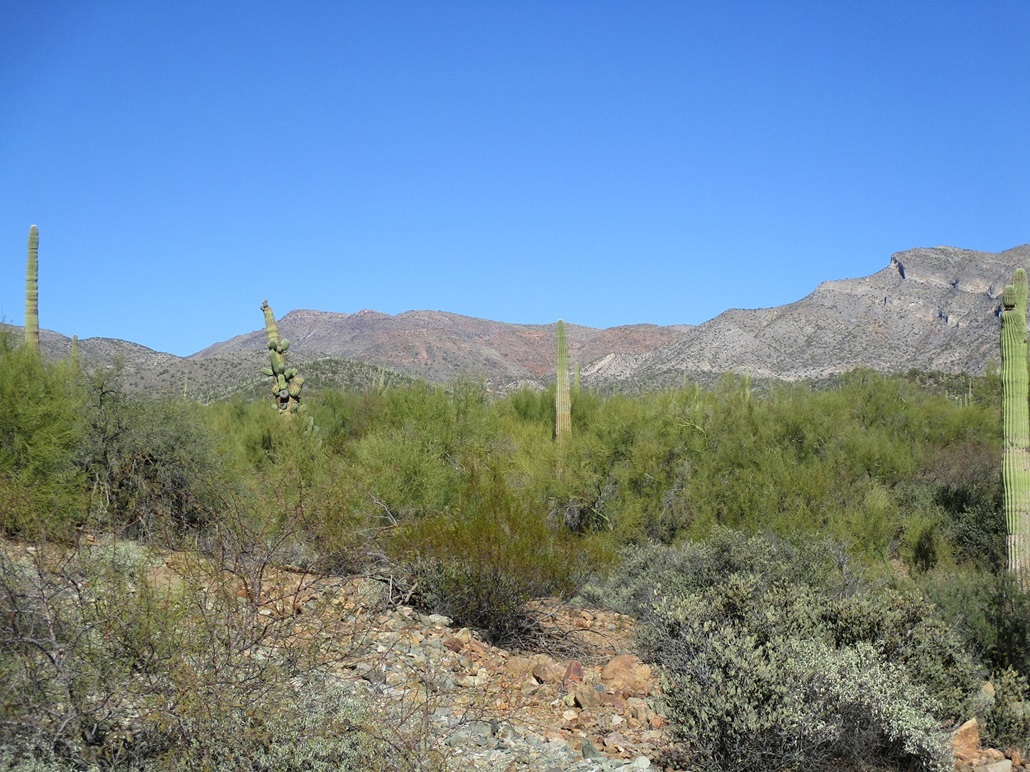 The highpoint is the leftmost of the three peaks seen on the distant ridge, as viewed from the access road

A typical view of the road hike into the canyon. The highpoint is not visible from within the canyon

A shed!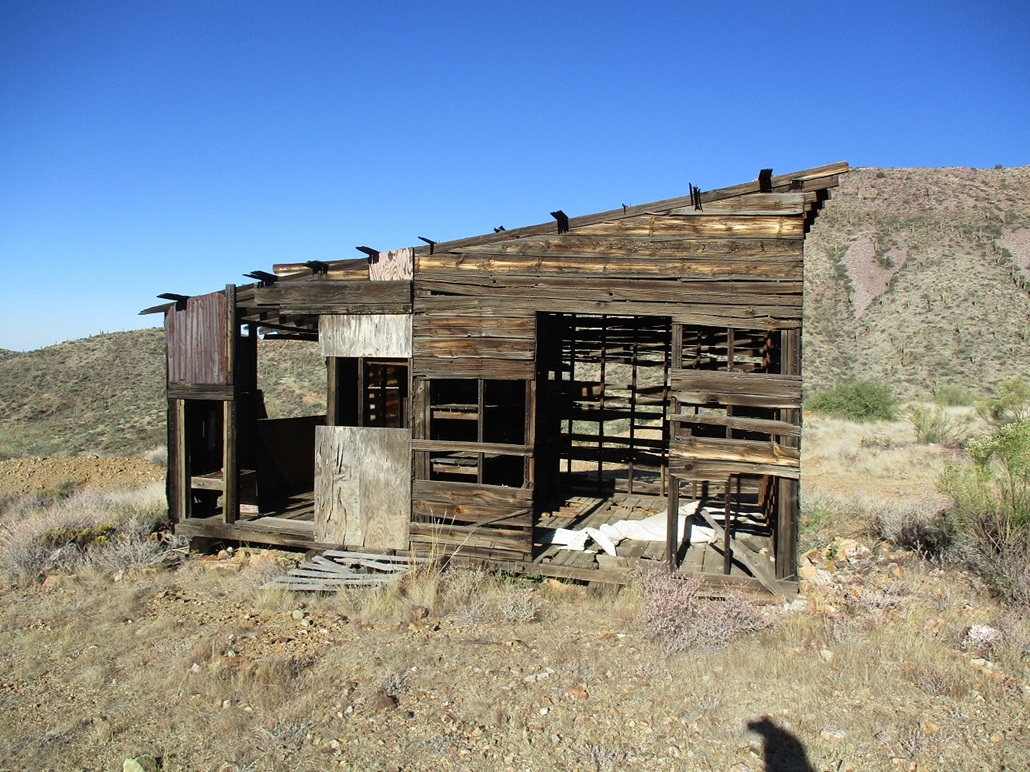 The shed in detail

Shed from above. A mine adit is seen to the right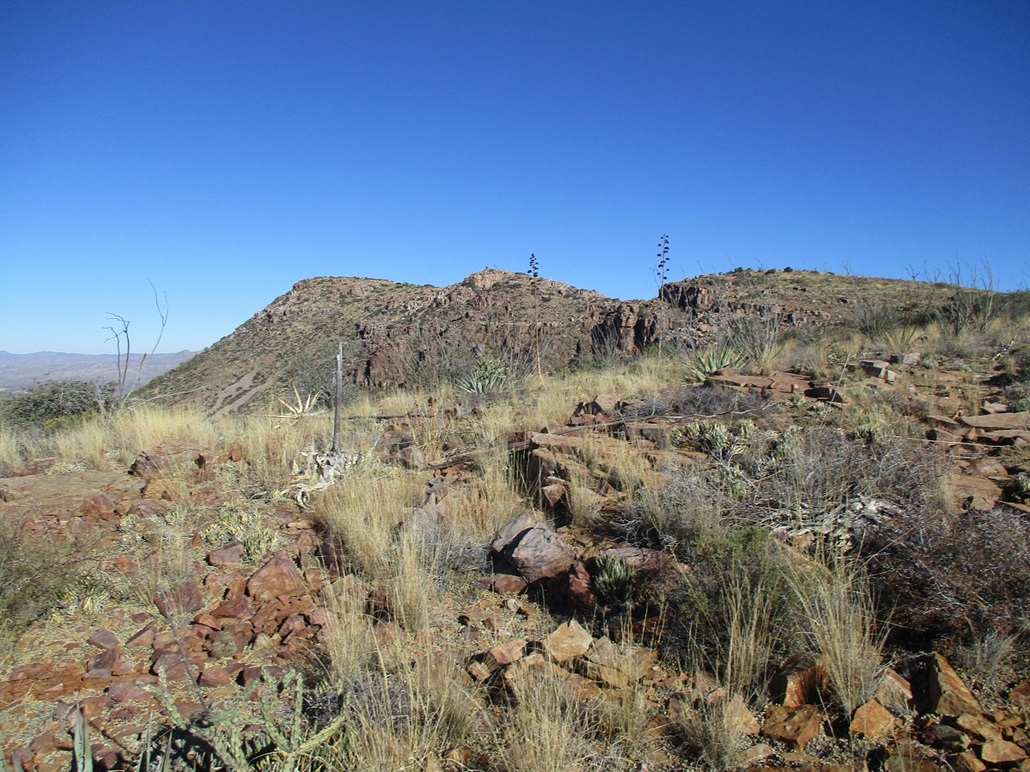 Finally, the highpoint comes into view

The summit ahead, and a cliffy subpeak to get around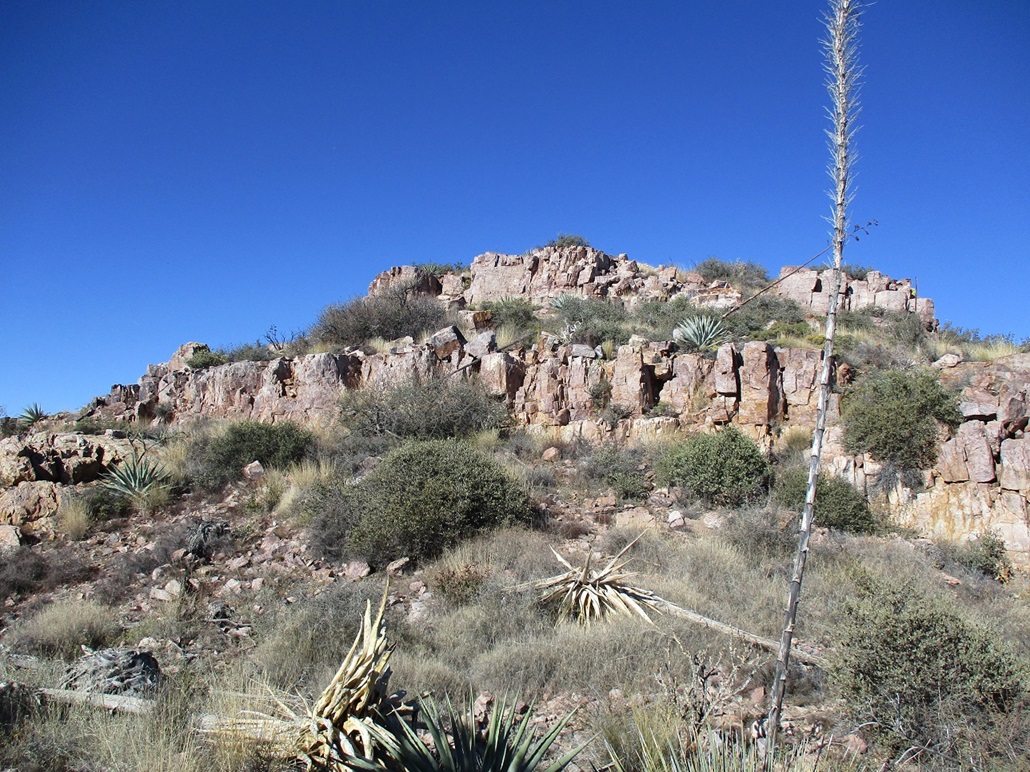 The cliffs on that subpeak

On the home stretch to the top

The summit. I felt the highest rock was the one at center-right, in front of the one with the rocks atop it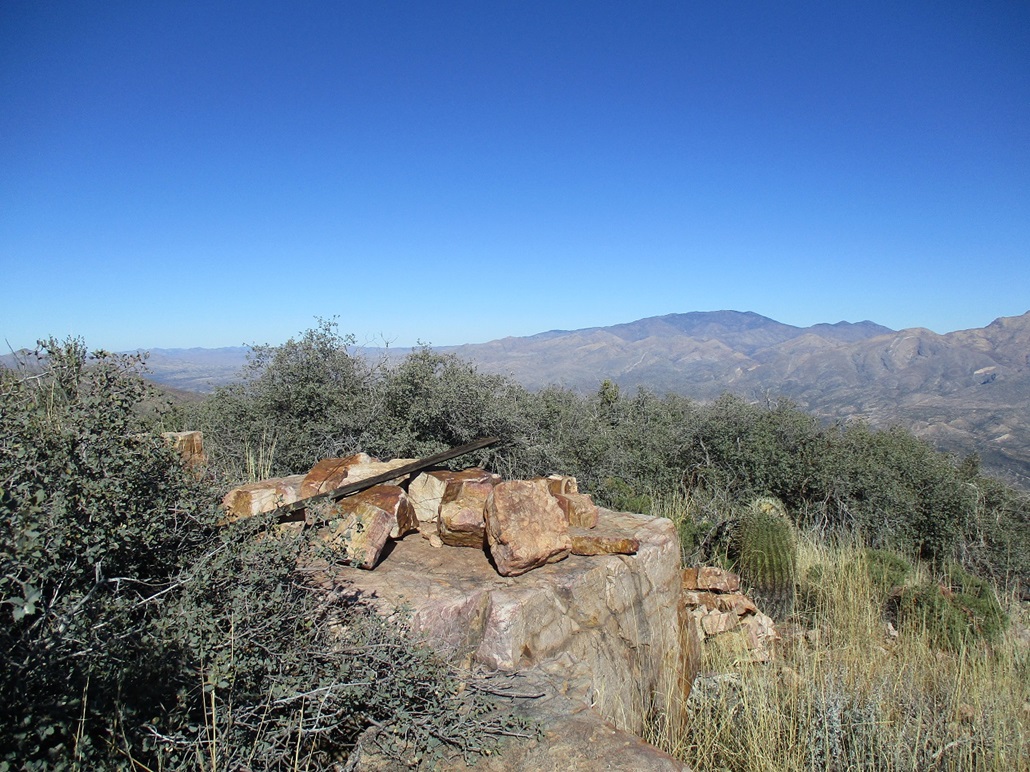 Pinal Peak, northeast

Tam O'Shanter Peak, northwest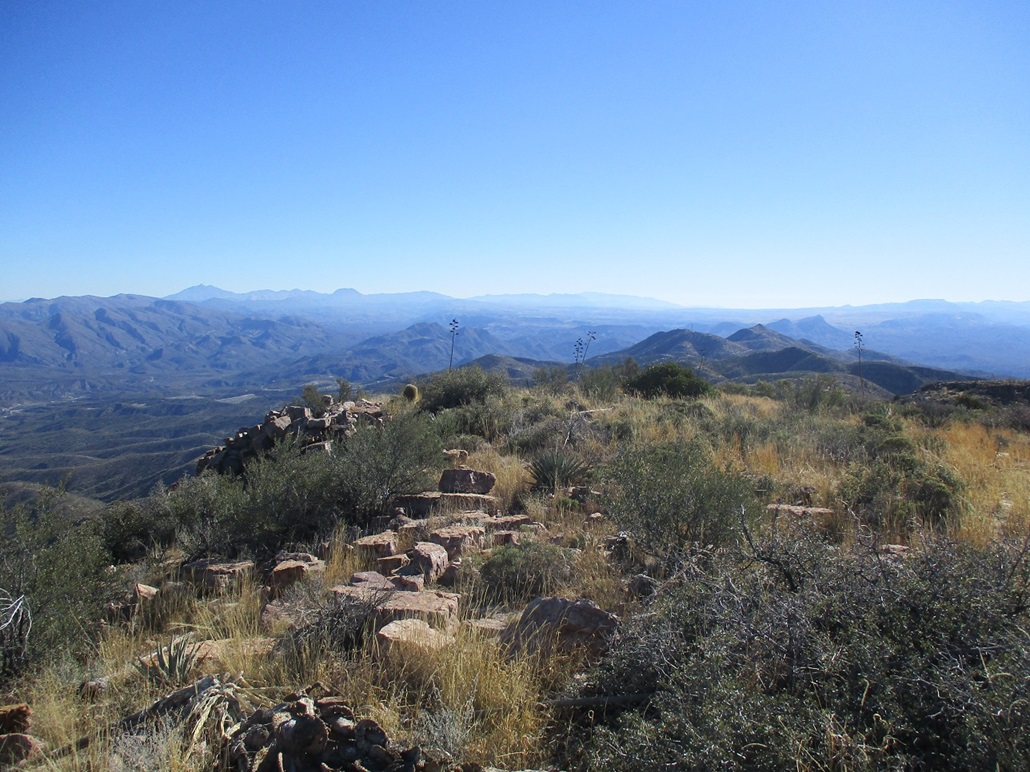 Mount Turnbull and other peaks, southeast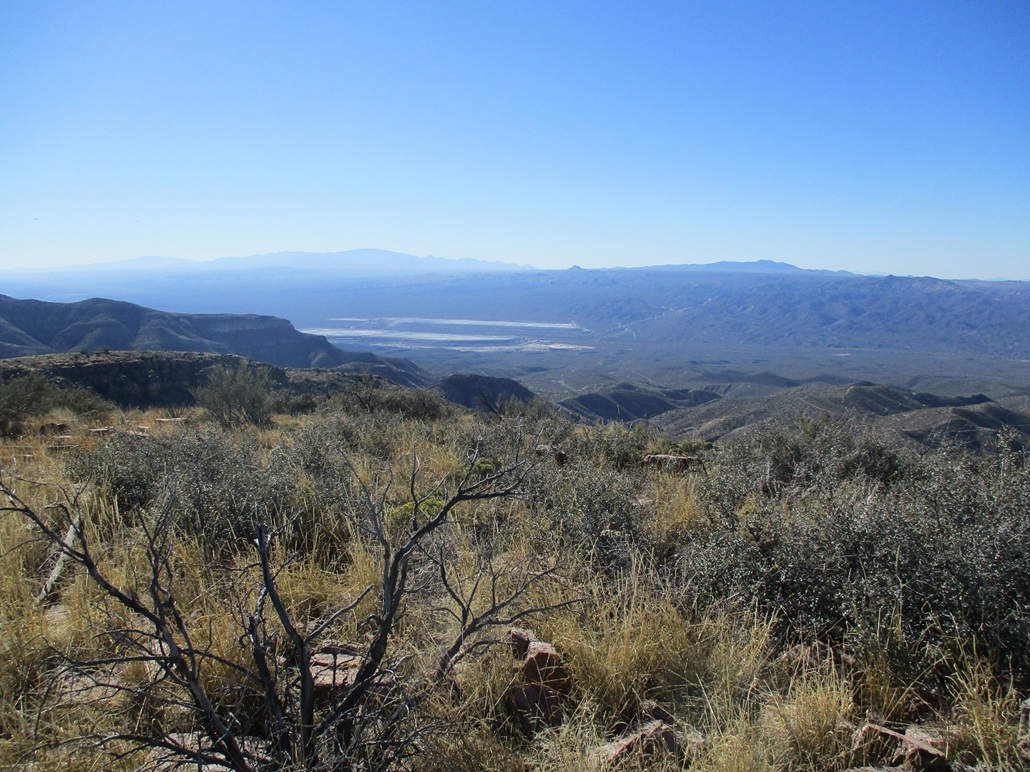 Black Mountain, and farther back to the left, the Rincon and Santa Catalina Mountains, plus some tailings ponds near Hayden

An interesting cairn atop a rock oucrop near the summit, but requiring some tricky downclimbing to access it

View of the shed from high above, plus the maze of roads in that area

View down the ascent canyon
Arizona Page • Main Page • Trip Report
(c) 2022 Scott Surgent. For entertainment purposes only. This report is not meant to replace maps, compass, gps and other common sense hiking/navigation items. Neither I nor the webhost can be held responsible for unfortunate situations that may arise based on these trip reports. Conditions (physical and legal) change over time! Some of these hikes are major mountaineering or backpacking endeavors that require skill, proper gear, proper fitness and general experience.