Mica Mountain
April 25, 2010

Early morning view from down law. Reef Rock looms high above, Mica still hidden

Man Head from down low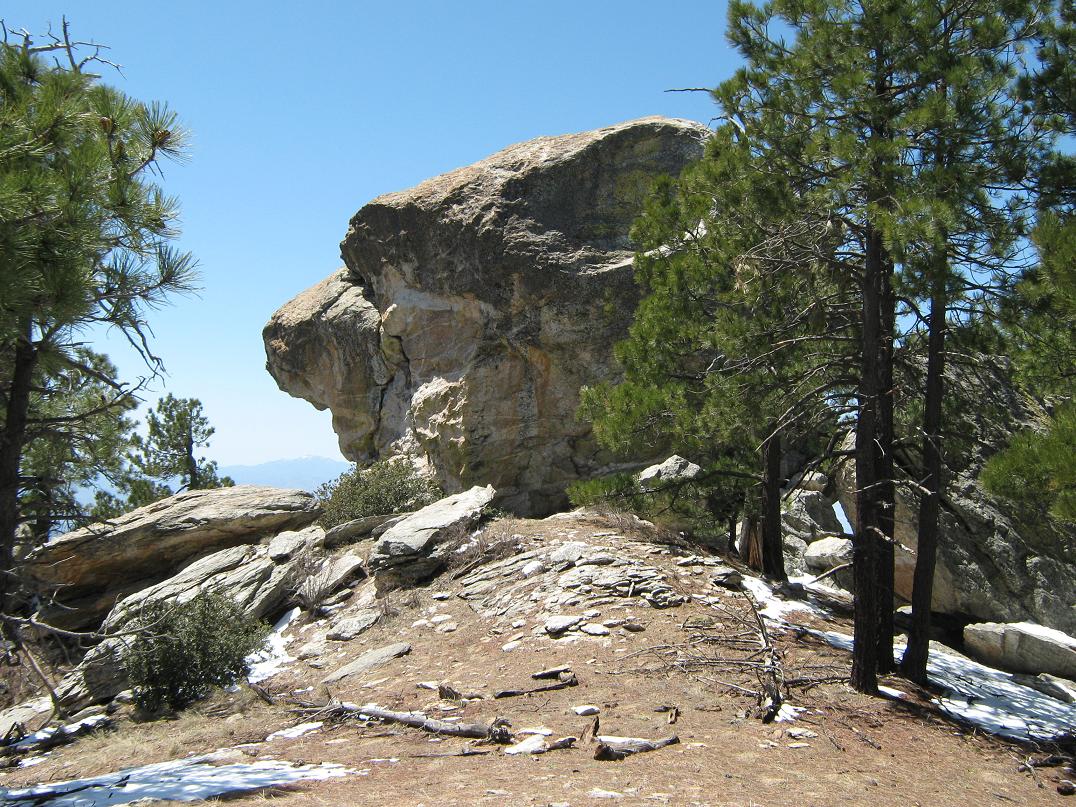 Man Head

Walking through the snowy meadow and forest near Mica Meadow

The final few dozen feet to the summit

Mica Mountain sign. We're here!

Me at the old lookout concrete footing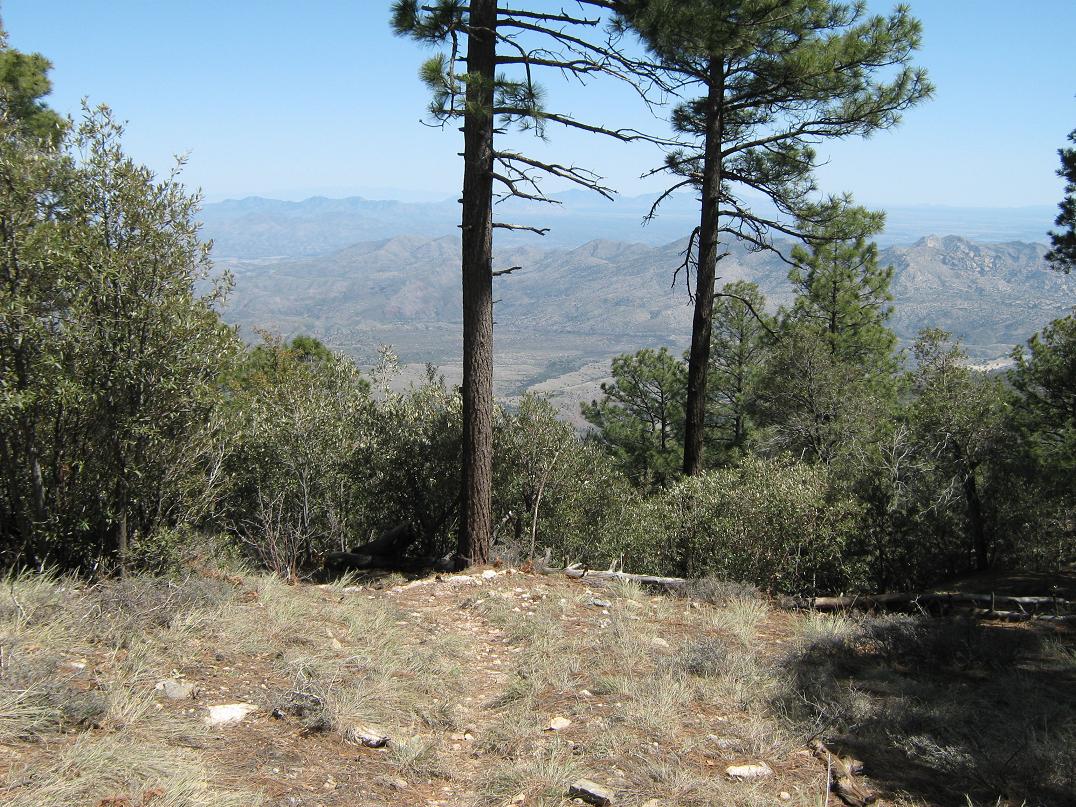 On the descent, looking out over Happy Valley

Reef Rock again, from below Deer Head Spring

The Little Rincons in the background, Turkey Creek below us, our walk-out ridge to the left

Now approaching the walk-out ridge
Arizona Page • Main Page • Trip Report
(c) 2023 Scott Surgent. For entertainment purposes only. This report is not meant to replace maps, compass, gps and other common sense hiking/navigation items. Neither I nor the webhost can be held responsible for unfortunate situations that may arise based on these trip reports. Conditions (physical and legal) change over time! Some of these hikes are major mountaineering or backpacking endeavors that require skill, proper gear, proper fitness and general experience.