Mount Kimball
March 31, 2012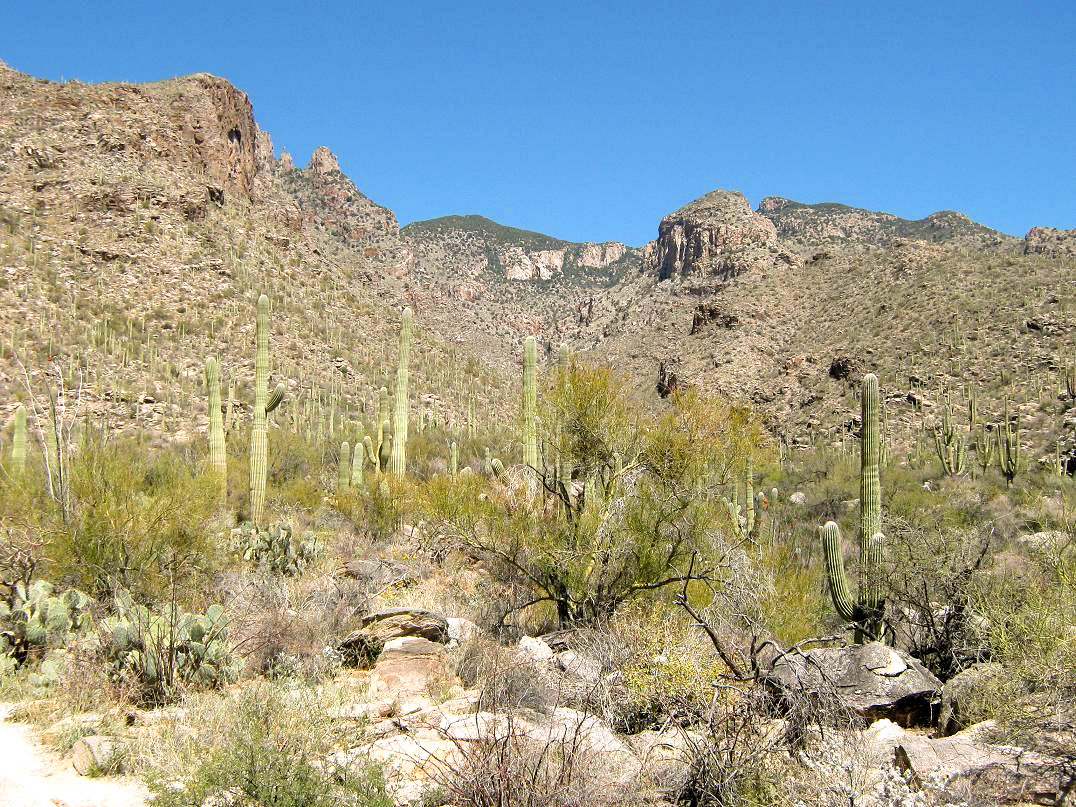 The start of the hike: Finger Rock and the forested highlands near Mount Kimball

Finger Rock and the canyon, about a mile into the hike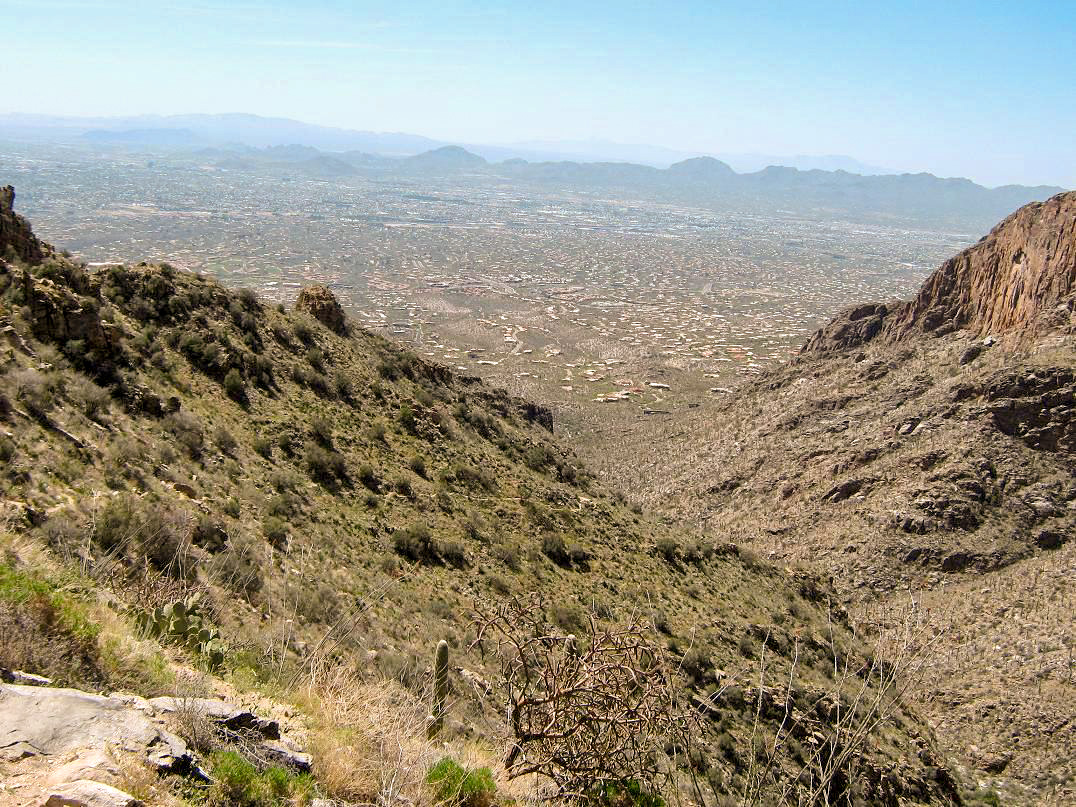 About two miles up the trail, looking back. See the trail!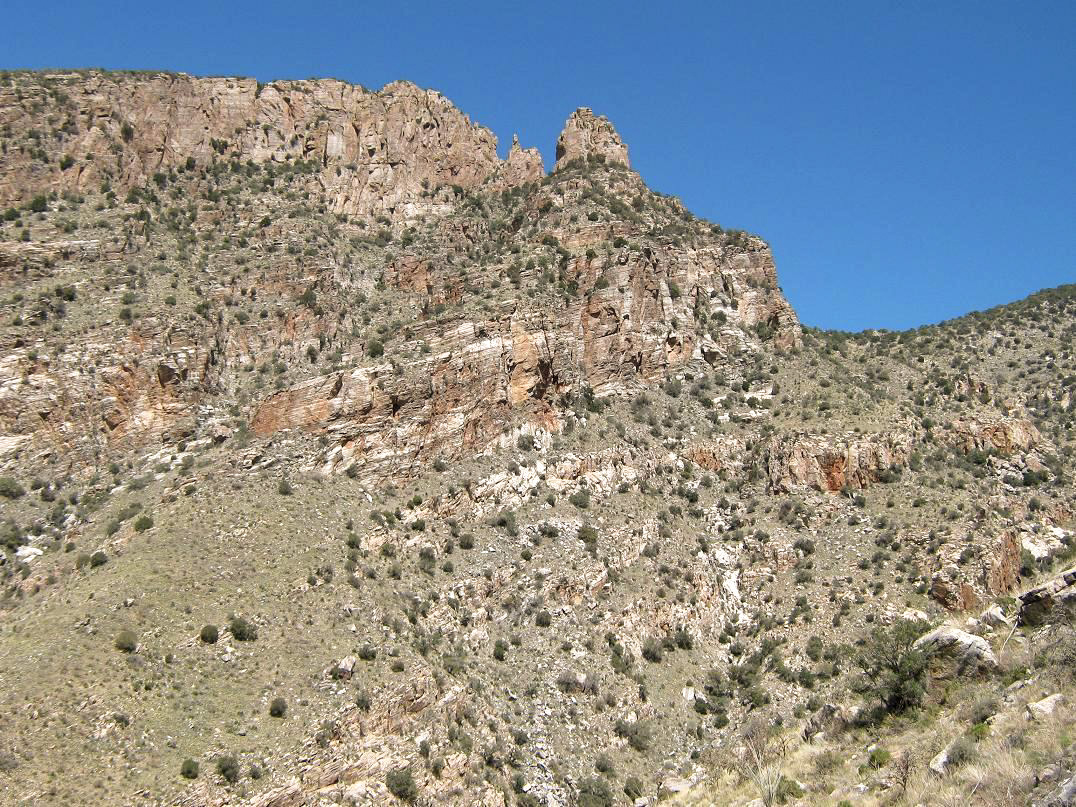 "Close up" of Finger Rock

Rounding a bend, the peak finally comes into view, way off in the back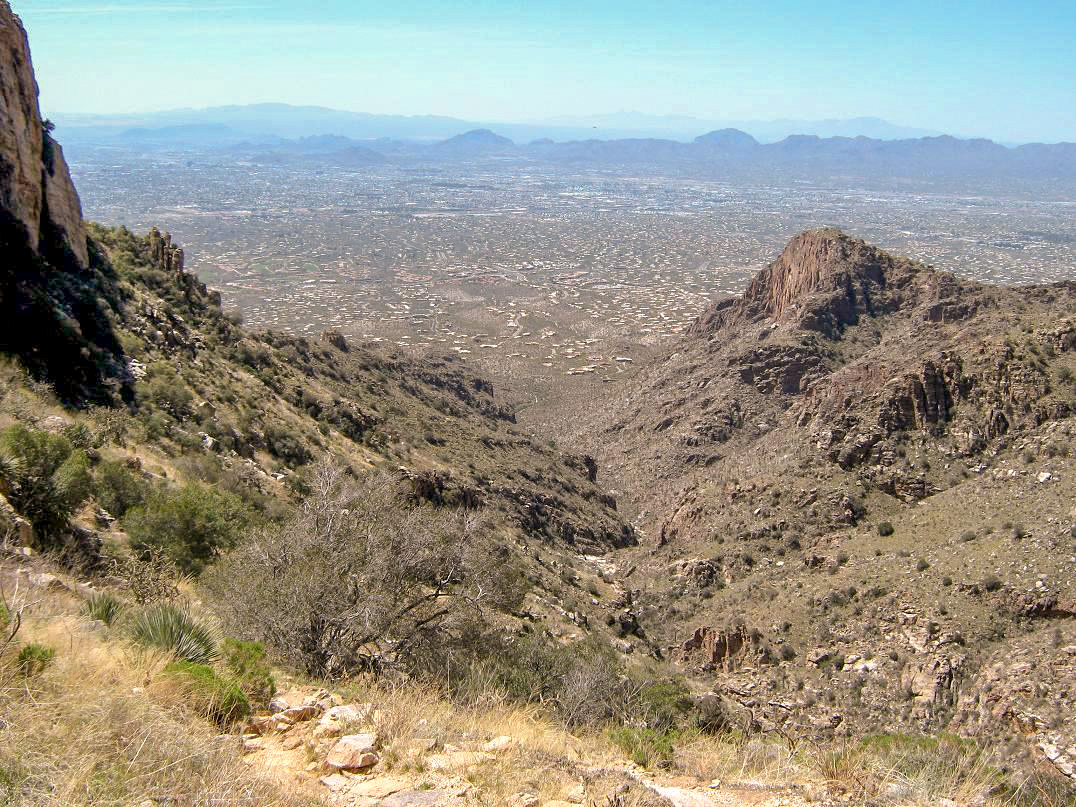 Marvelous view down Finger Rock Canyon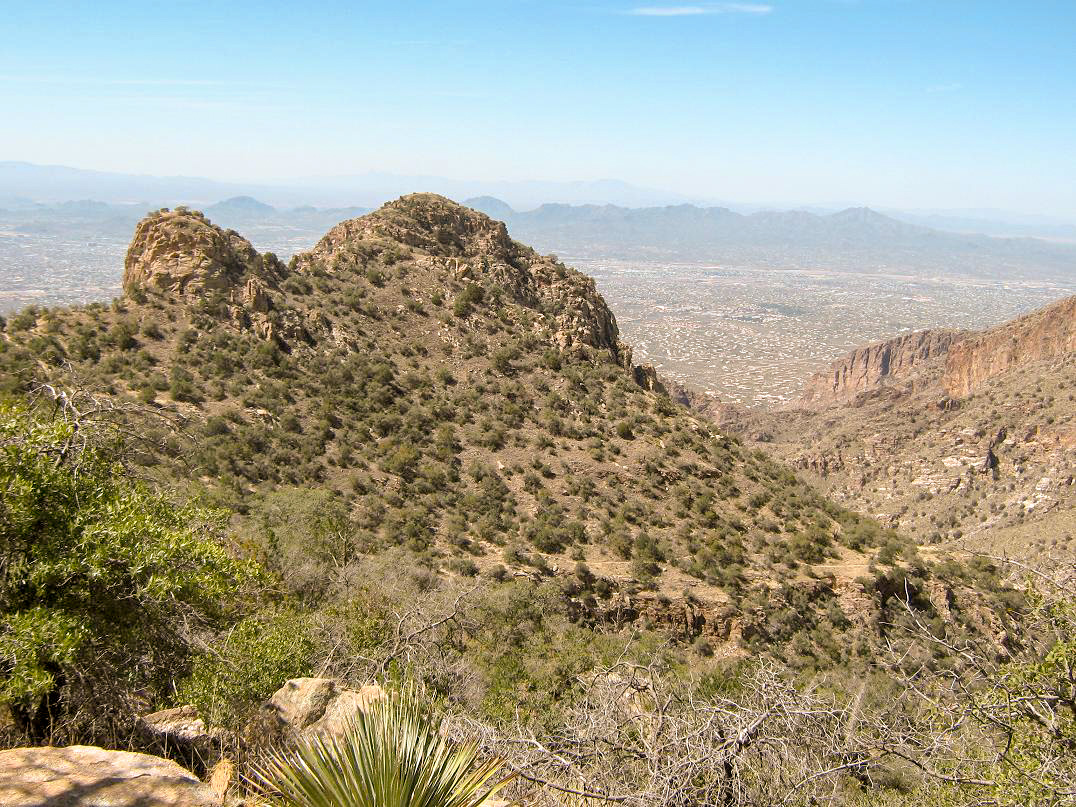 The rocky peaks near Linda Vista

View down the Finger Rock Canyon from up high

Odd rock formations

Kimball's summit massif

The semi-montane forest near the very top

Me at the overlook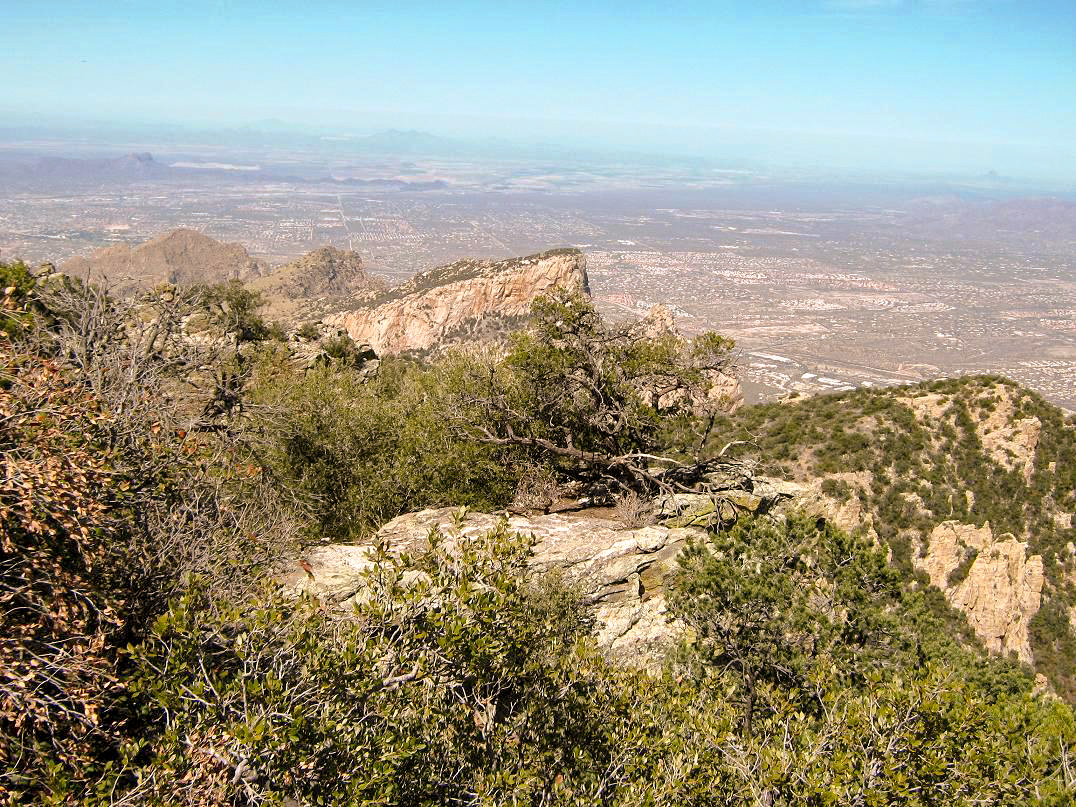 Pusch Ridge, looking northwest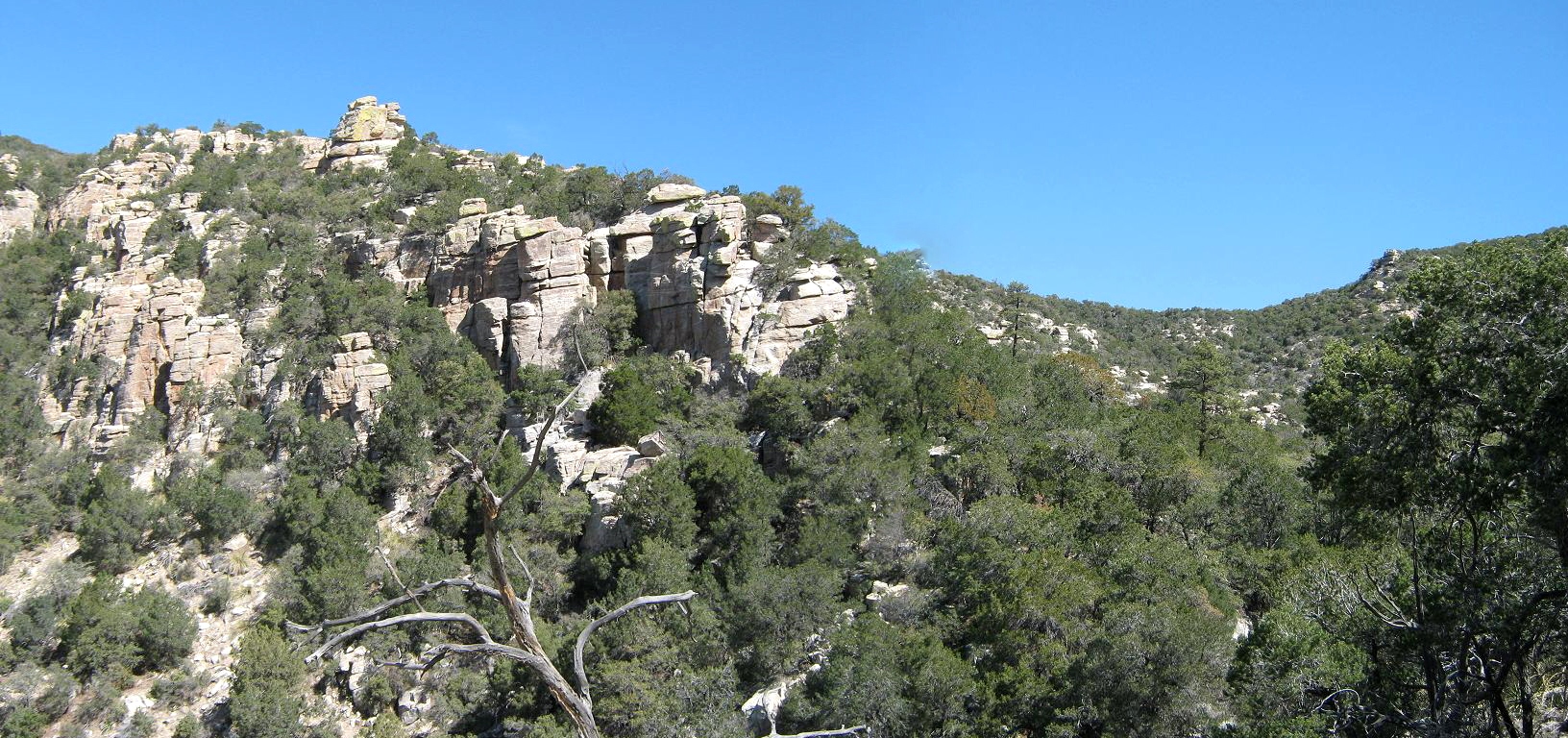 Looking up at the imposing rock formations and Kimball's gentle hump.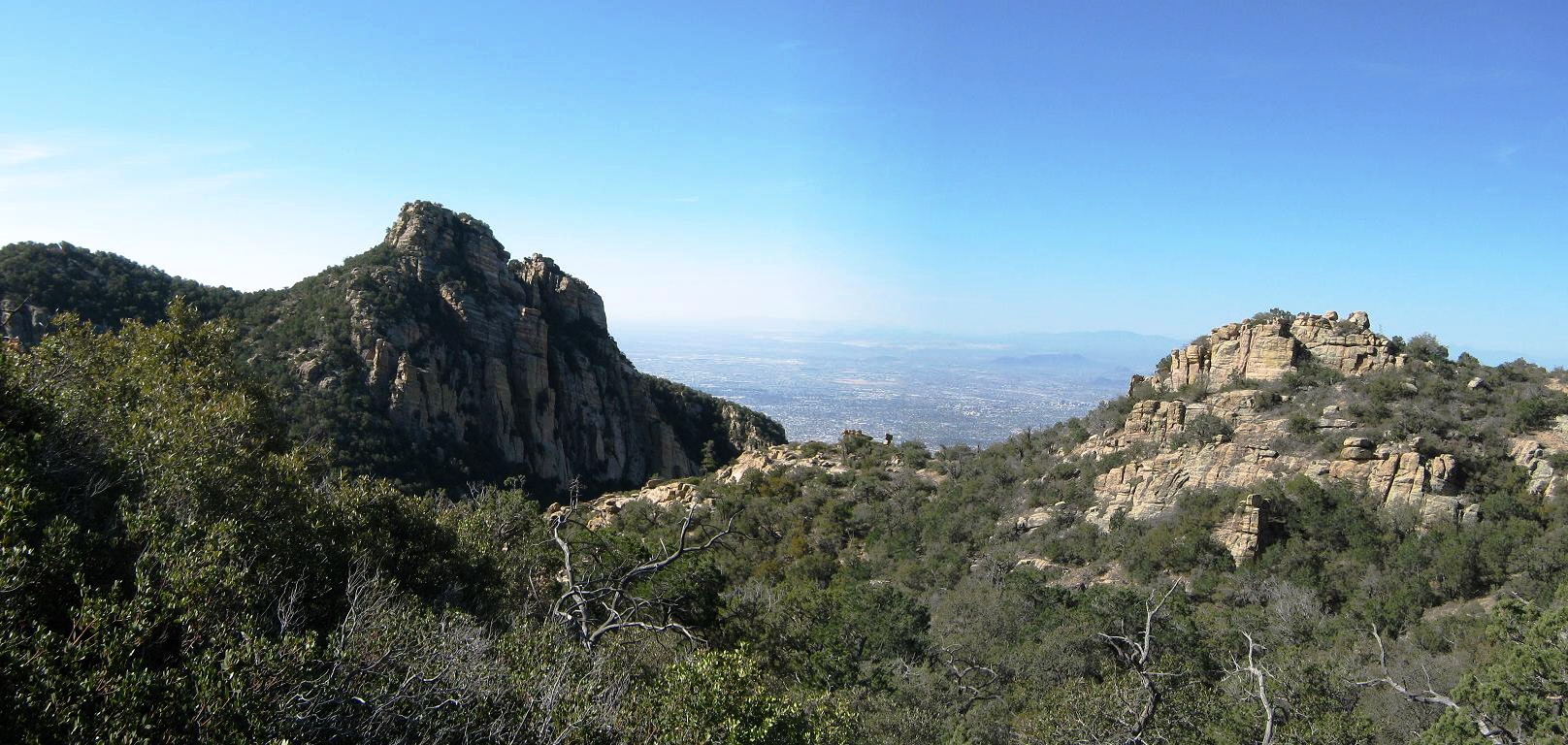 Looking back at the ridges from the high saddle.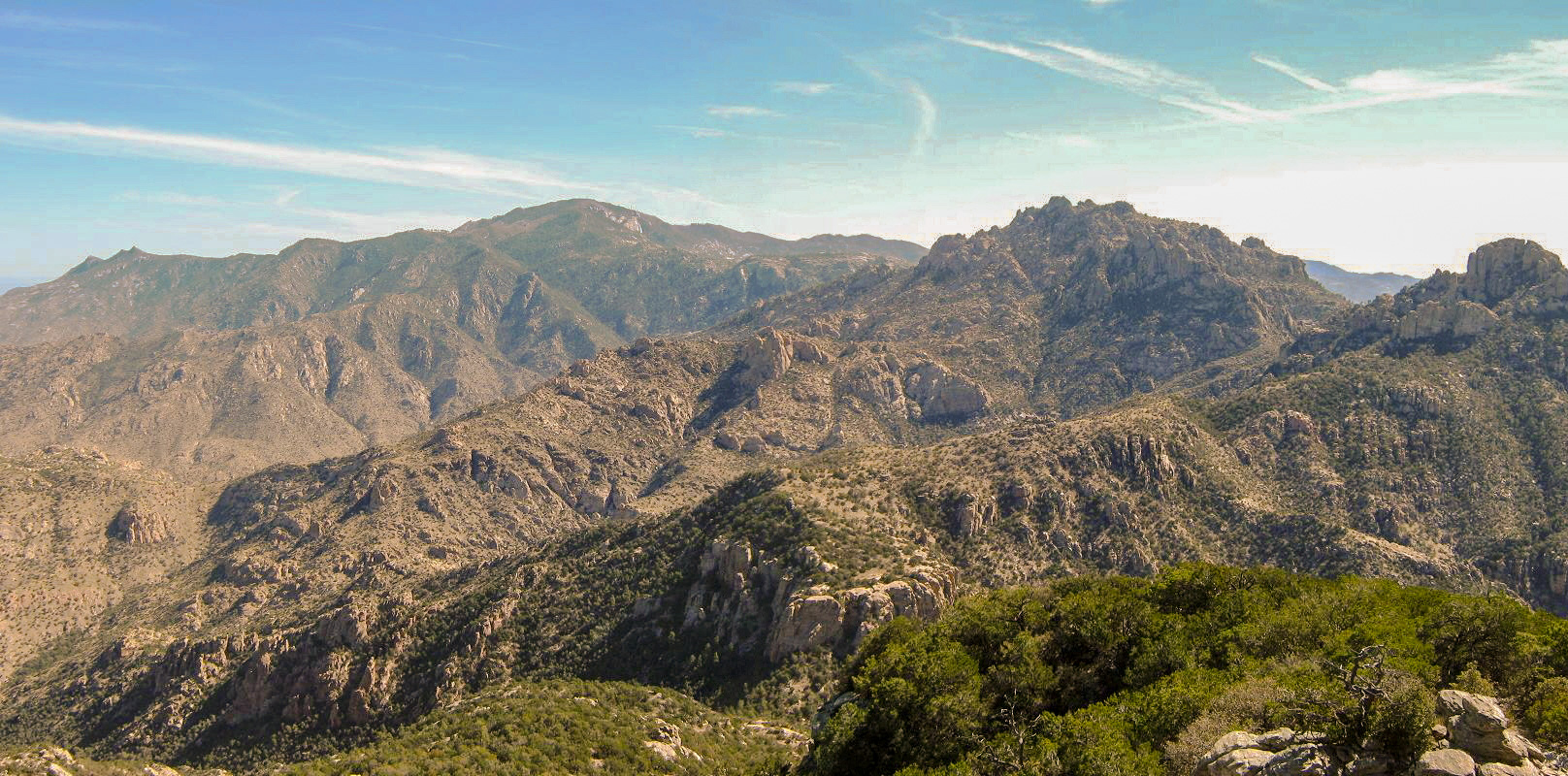 Grand view of Mount Lemmon and the Wilderness of Rocks.
Arizona Page • Main Page • Trip Report
(c) 2023 Scott Surgent. For entertainment purposes only. This report is not meant to replace maps, compass, gps and other common sense hiking/navigation items. Neither I nor the webhost can be held responsible for unfortunate situations that may arise based on these trip reports. Conditions (physical and legal) change over time! Some of these hikes are major mountaineering or backpacking endeavors that require skill, proper gear, proper fitness and general experience.