Huachuca Peak
October 24, 2015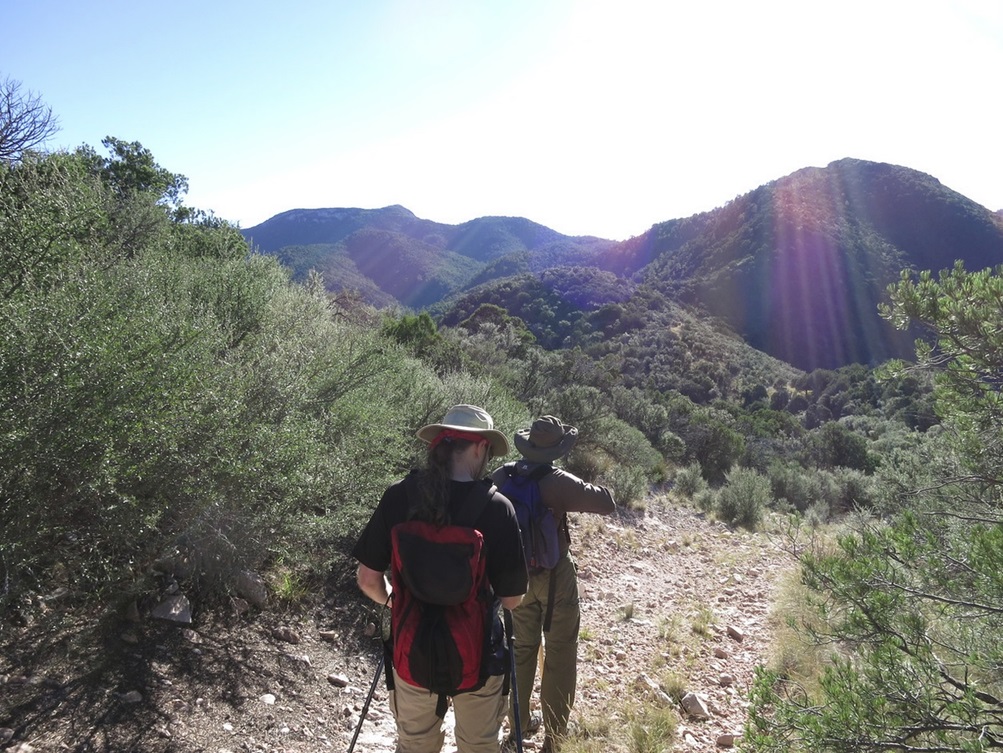 Huachuca Peak as seen from the Crest Trail (Photo by Scott Peavy)

Better view, showing the cliffs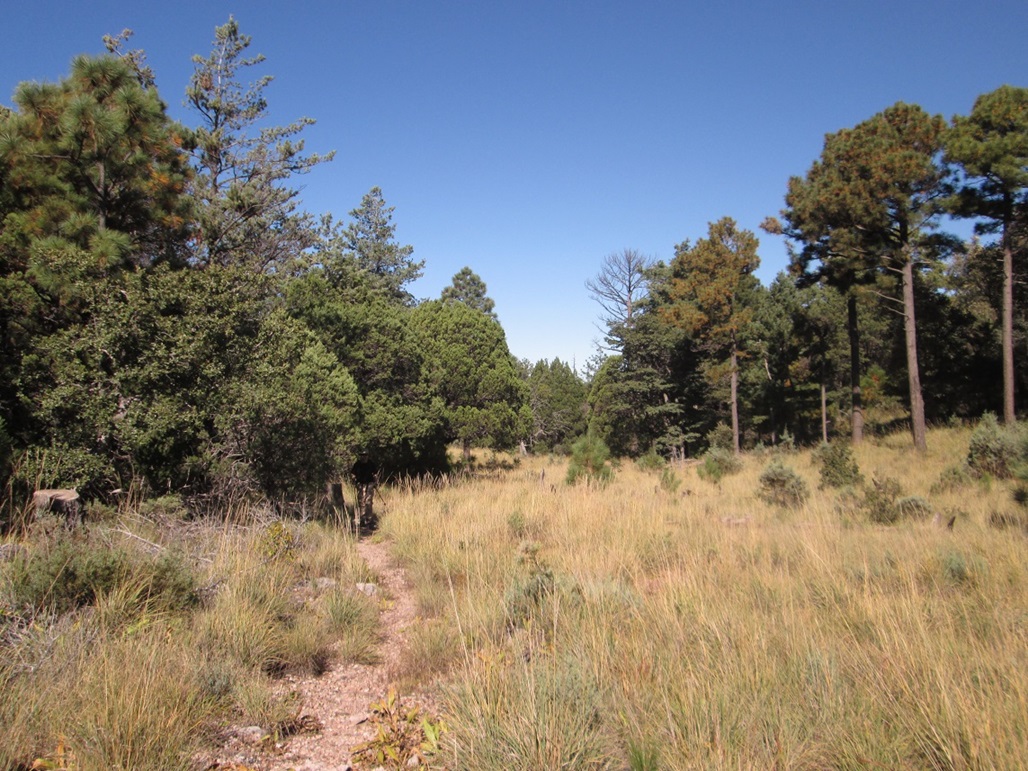 Crossing Pine Park, Mattias blends in with the shadows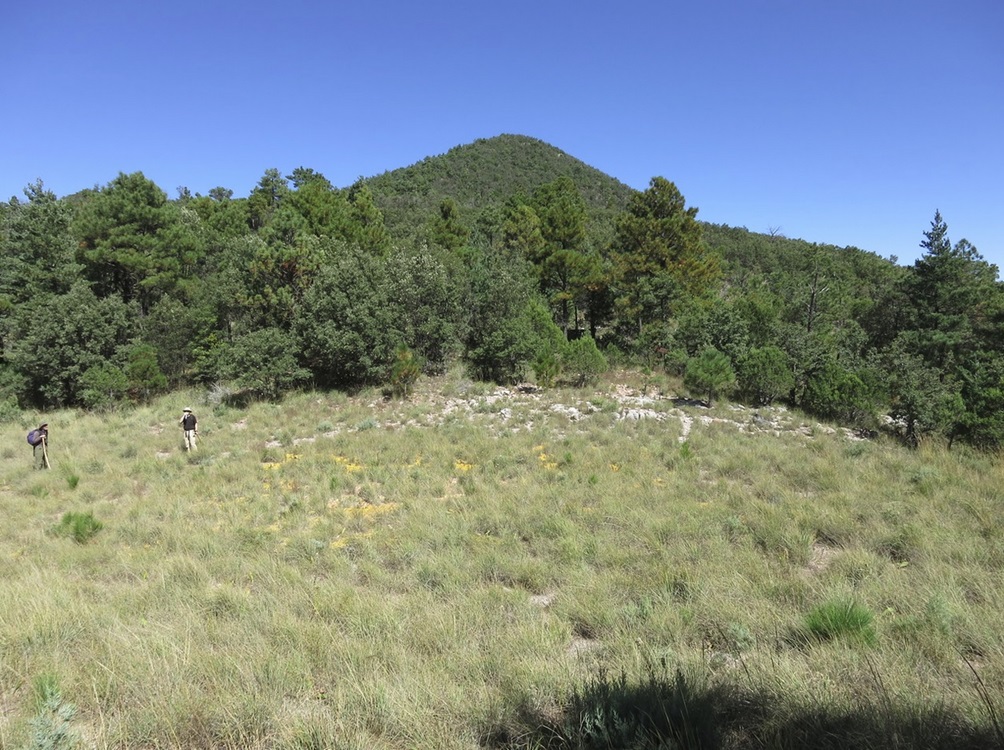 Another view of Pine Park (Photo by Scott Peavy)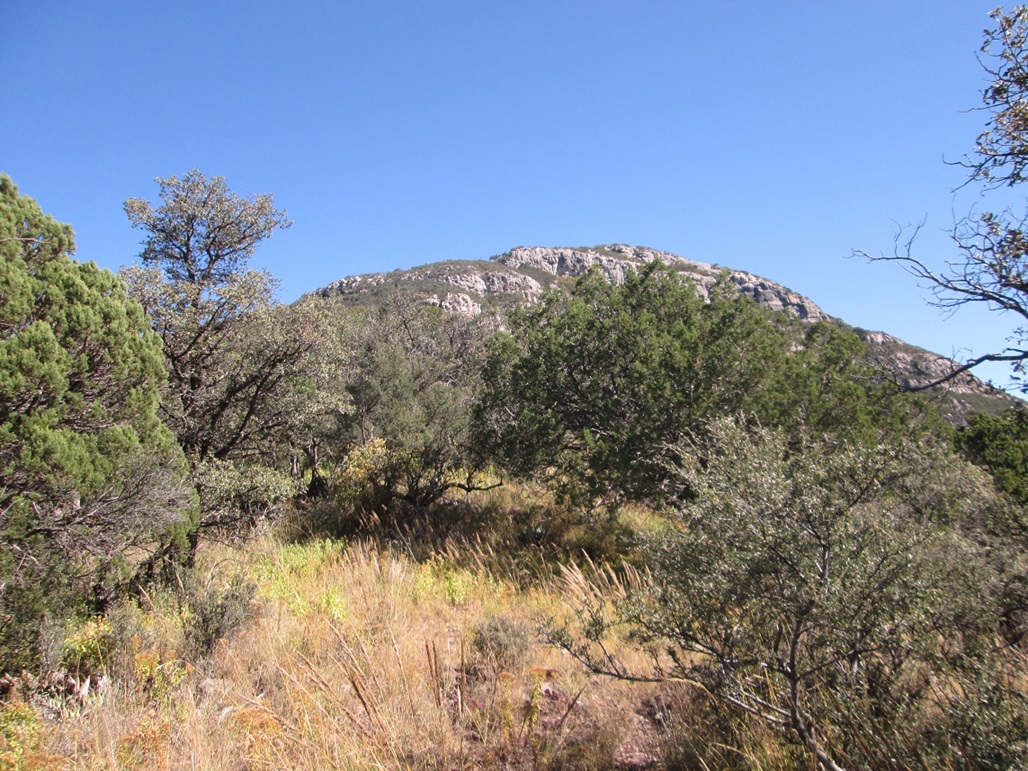 Summit, as viewed from last saddle about 400 feet below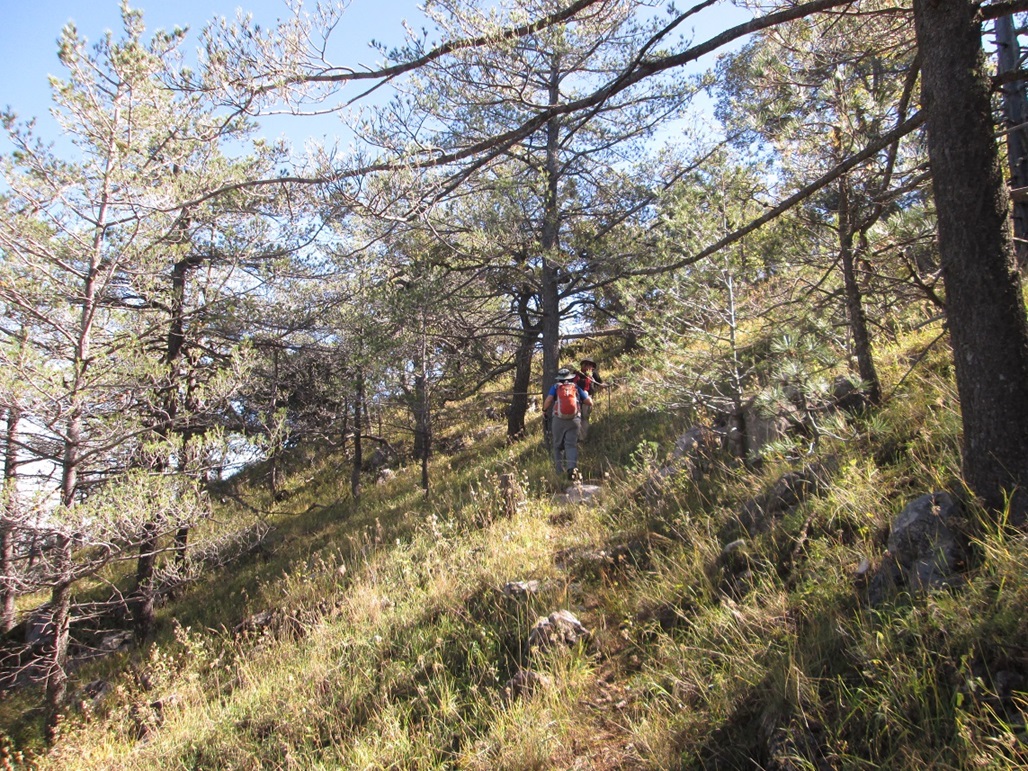 Scott and Mattias hiking up the last little bit of trail to the top

Approaching the summit, Scott and Mattias are swallowed up by the man-high brush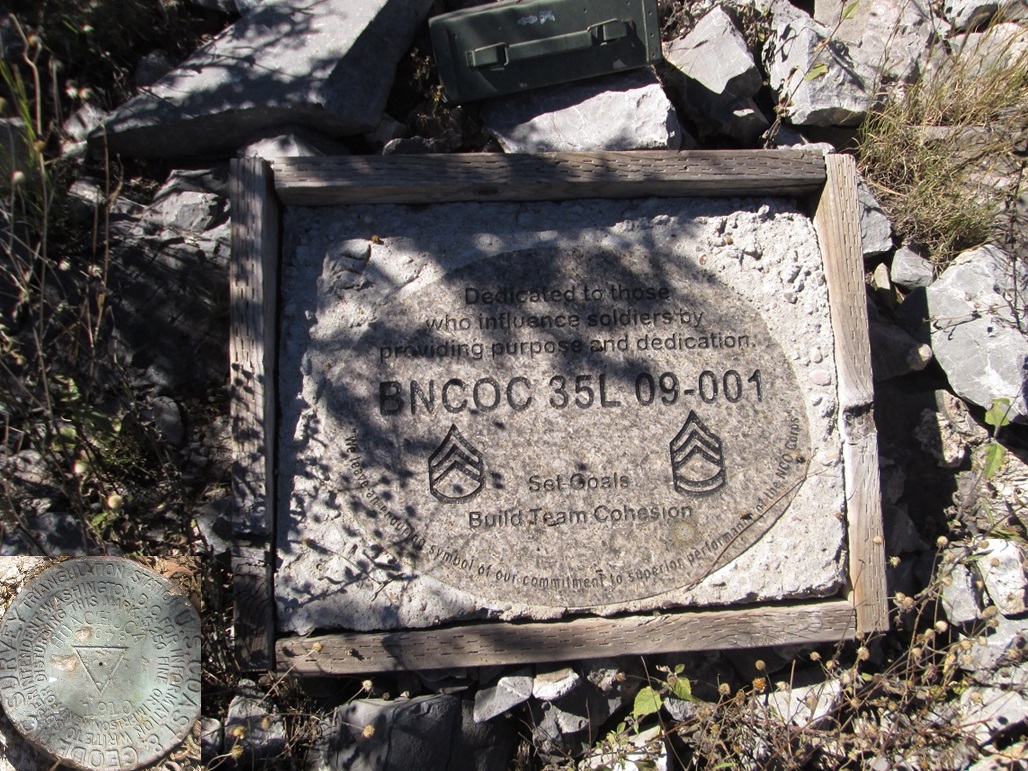 Summit plaque and benchmark. The benchmark's year, 1910, matches the peak's prominence!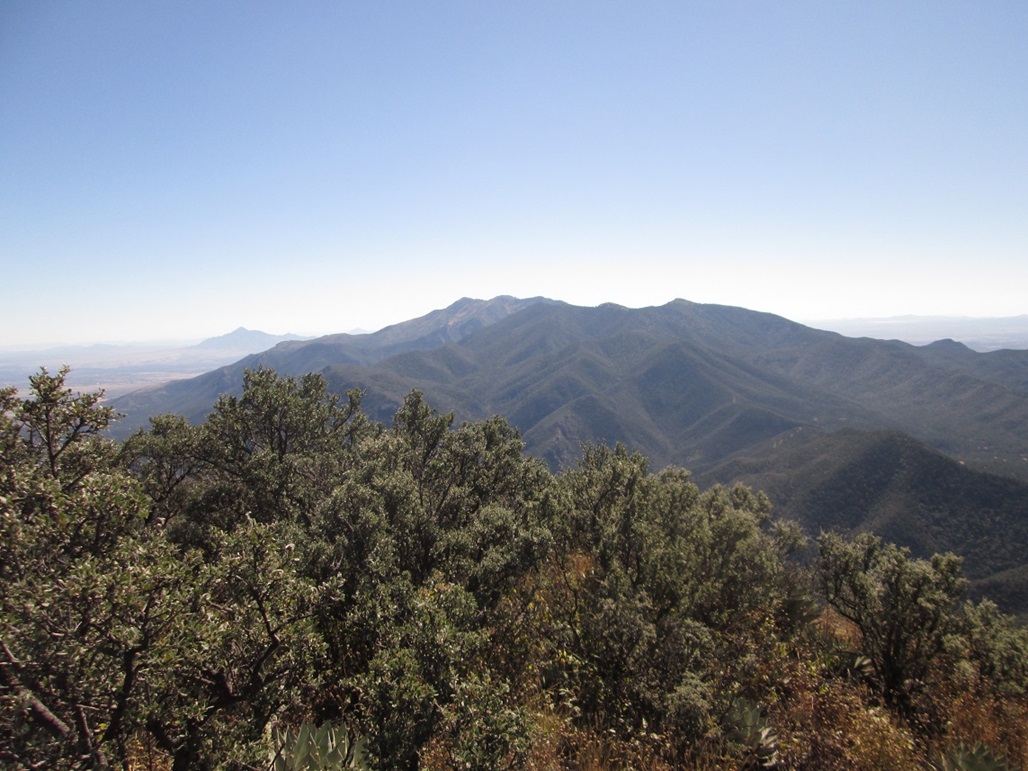 South view of Miller Peak and Carr Peak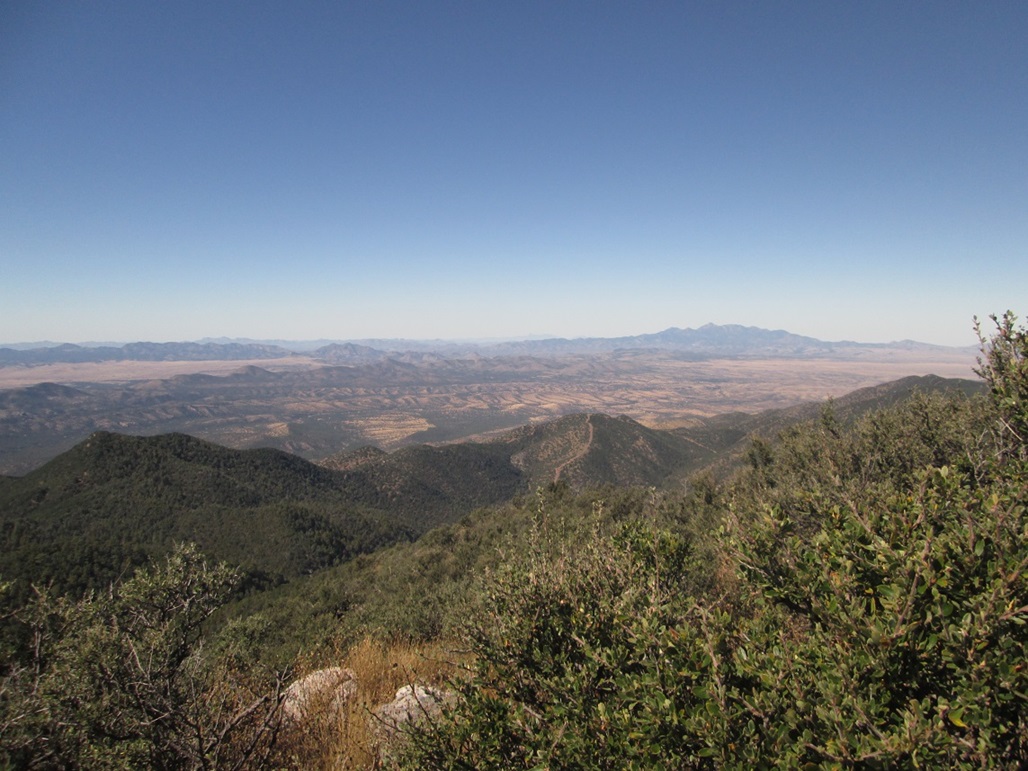 West view of Mount Wrightson. Baboquivari Peak is barely visible way in the back

Mattias and me amid the summit brush (Photo by Scott Peavy)

Summit as seen from the Huachuca Canyon Trail

A montage of views from along the road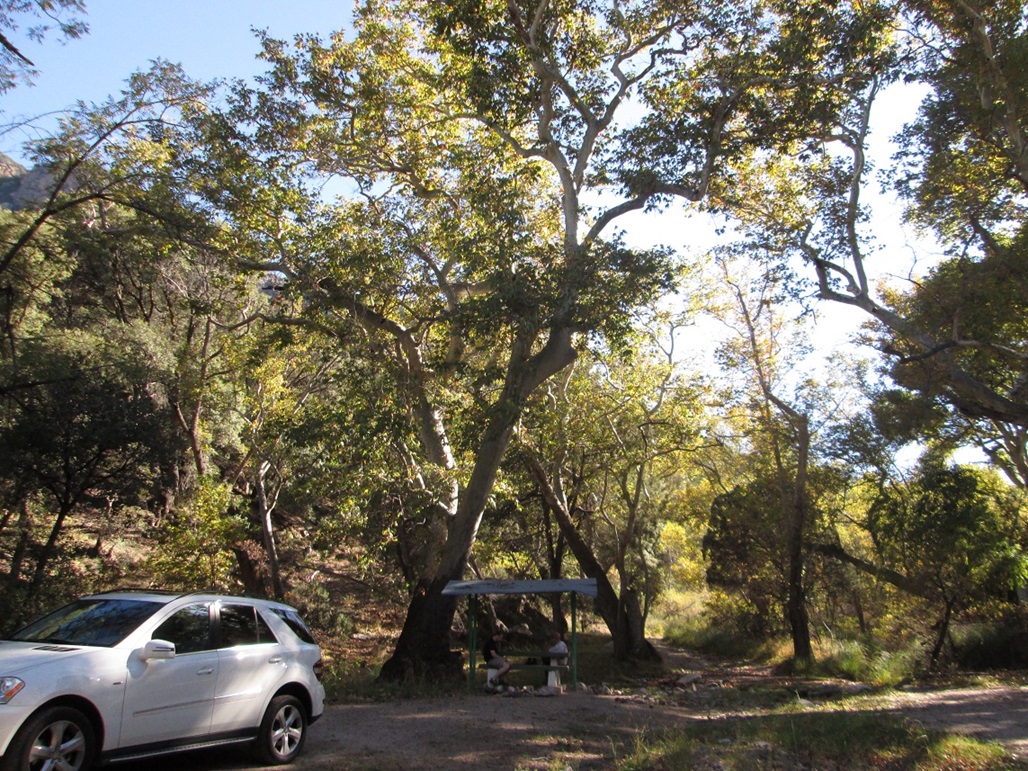 Scott and Mattias relaxing after the hike amid giant trees

A map showing our route (in yellow), with the approximate route (in orange) of the Huachuca Canyon Trail, which we took coming down
Arizona Page • Main Page • Trip Report
(c) 2022 Scott Surgent. For entertainment purposes only. This report is not meant to replace maps, compass, gps and other common sense hiking/navigation items. Neither I nor the webhost can be held responsible for unfortunate situations that may arise based on these trip reports. Conditions (physical and legal) change over time! Some of these hikes are major mountaineering or backpacking endeavors that require skill, proper gear, proper fitness and general experience.