Casner Mountain
June 7, 2020

Casner Mountain

Walking the road parallel to the power lines

This is the only part of the road that looks like a show-stopper for anything but a small jeep or ATV. This is about 4/5 of the way up the slope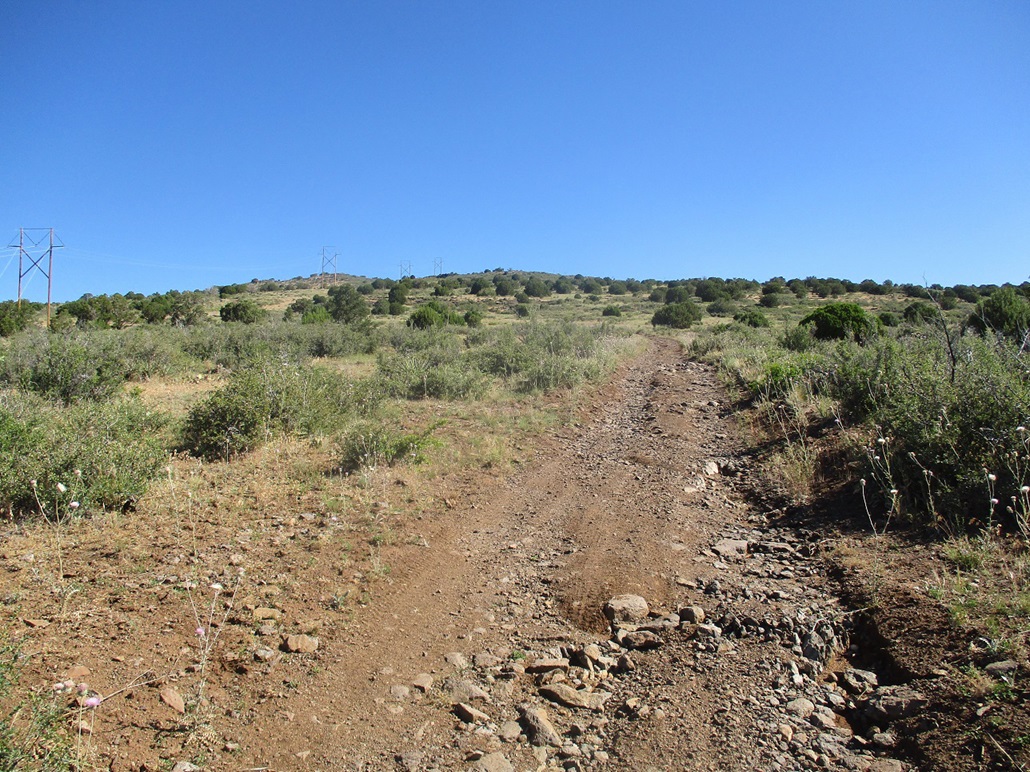 Now on the plateau top, the summit is the rise to the left in the distance

View from the top: Humphreys at the far right, then Kendrick and Sitgreaves to the left (west)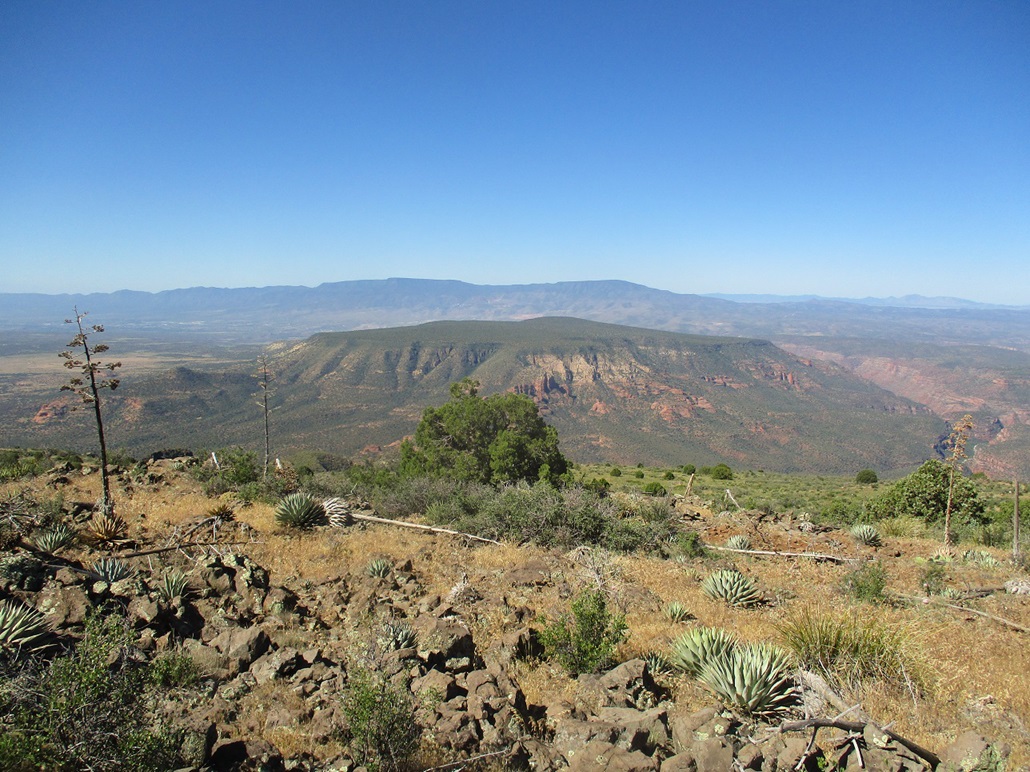 Southwest, view of Black Mountain (the red and green colored one) and the distant Black Hills with Mingus and Woodchute peaks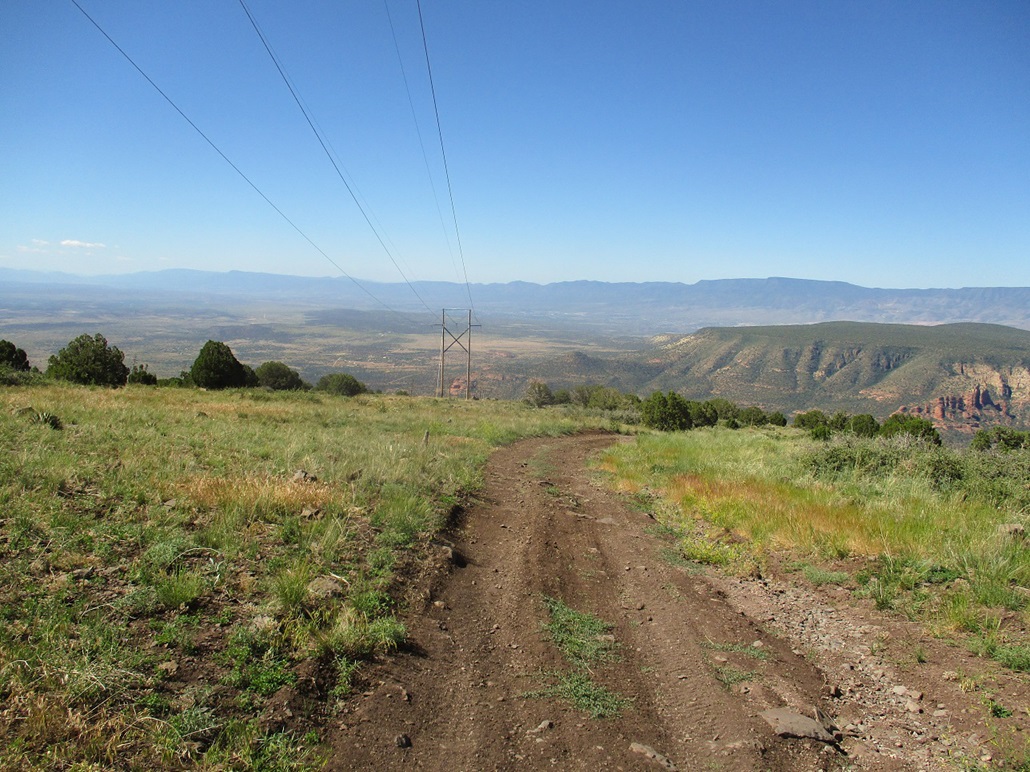 Looking down the road as I start the walk out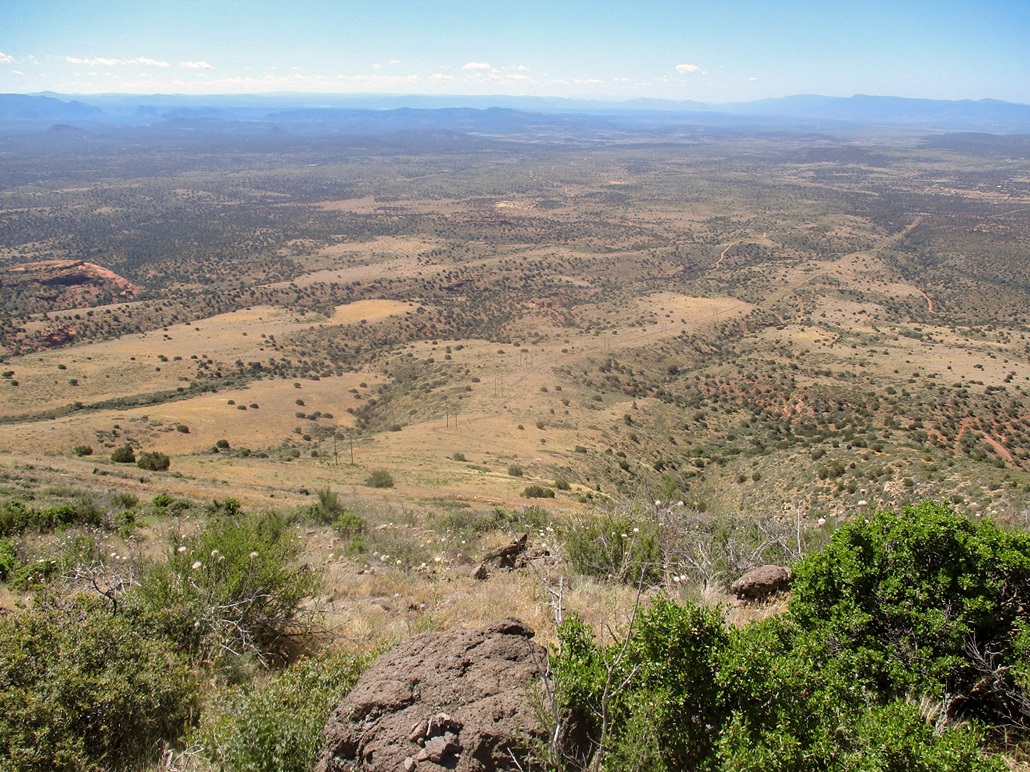 View of the road and power lines as I walk down.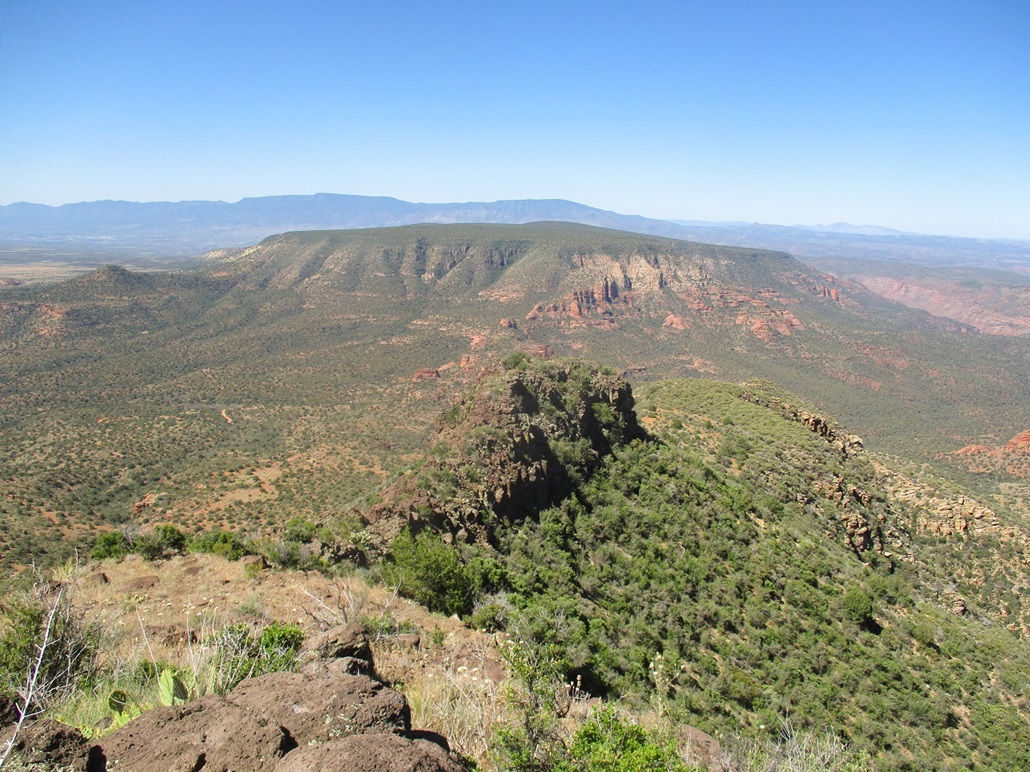 Another view of the red and green colored Black Mountain, plus a cool black-colored rock formation

Amazing and varied cliff country, looking into the Sycamore Canyon Wilderness

Hiking down, this gives a sense of the rake of the power lines

Near the bottom, a look east at the Red Rocks of Sedona

Montage: the summit's top rock, the benchmark and witness (that someone has damaged and likely not paid the $250 fine), and another view of the top
Arizona Page • Main Page • Trip Report
Mobile version (c) 2020 Scott Surgent. For entertainment purposes only. This report is not meant to replace maps, compass, gps and other common sense hiking/navigation items. Neither I nor the webhost can be held responsible for unfortunate situations that may arise based on these trip reports. Conditions (physical and legal) change over time! Some of these hikes are major mountaineering or backpacking endeavors that require skill, proper gear, proper fitness and general experience.