Black Mesa - Salt River Wilderness
April 29, 2012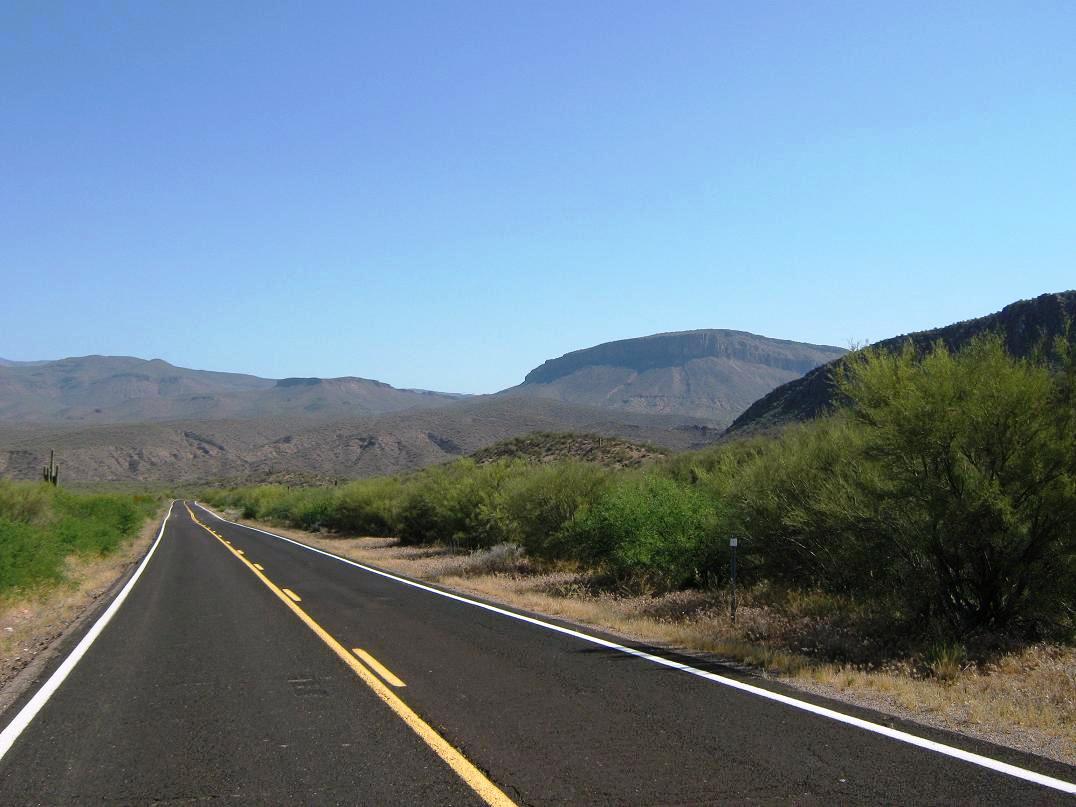 Black Mesa as seen from state highway AZ-288

The old truss bridge over the Salt River

The lovely wilderness in which we camped

On the hike, the road goes up the mesa. Still early morning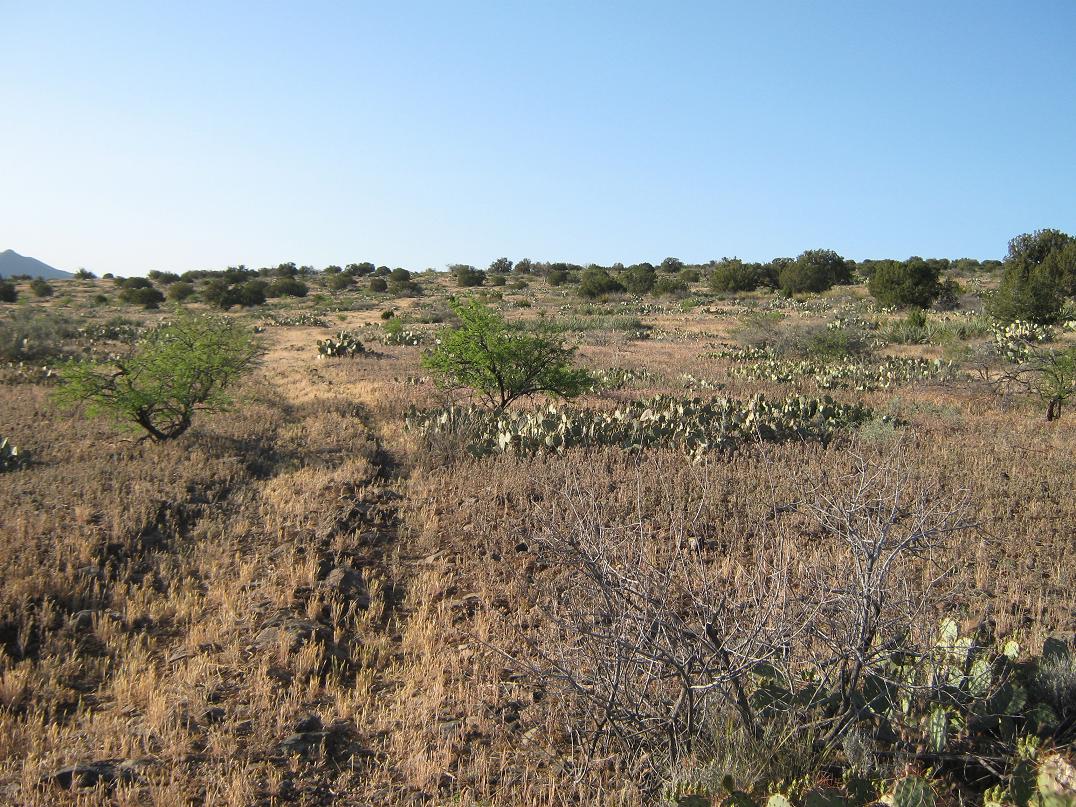 Another uphill shot, about 3,900 feet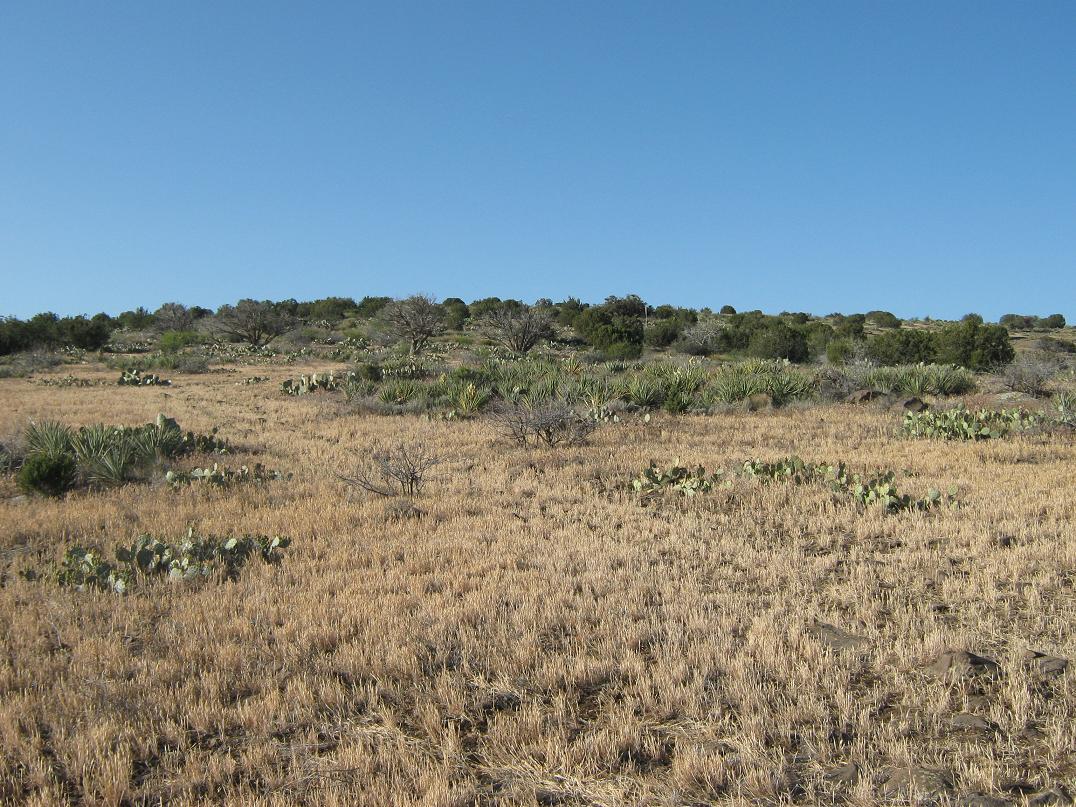 The summit area

Summit and benchmark (inset)

View of Salt River

More Salt River

Wonderful views from the top!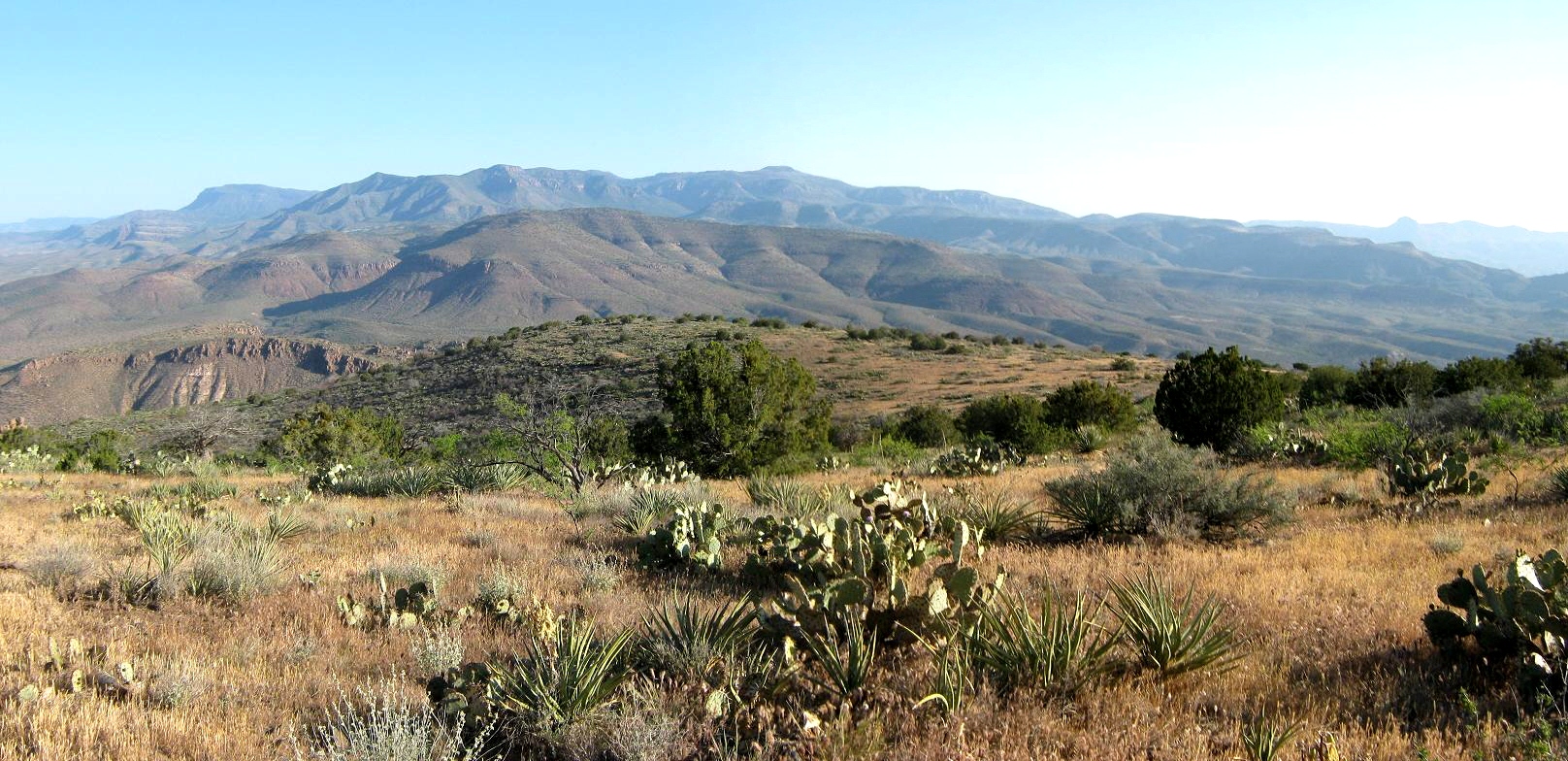 Pan shot as I descend. That's Aztec Peak back there

Another view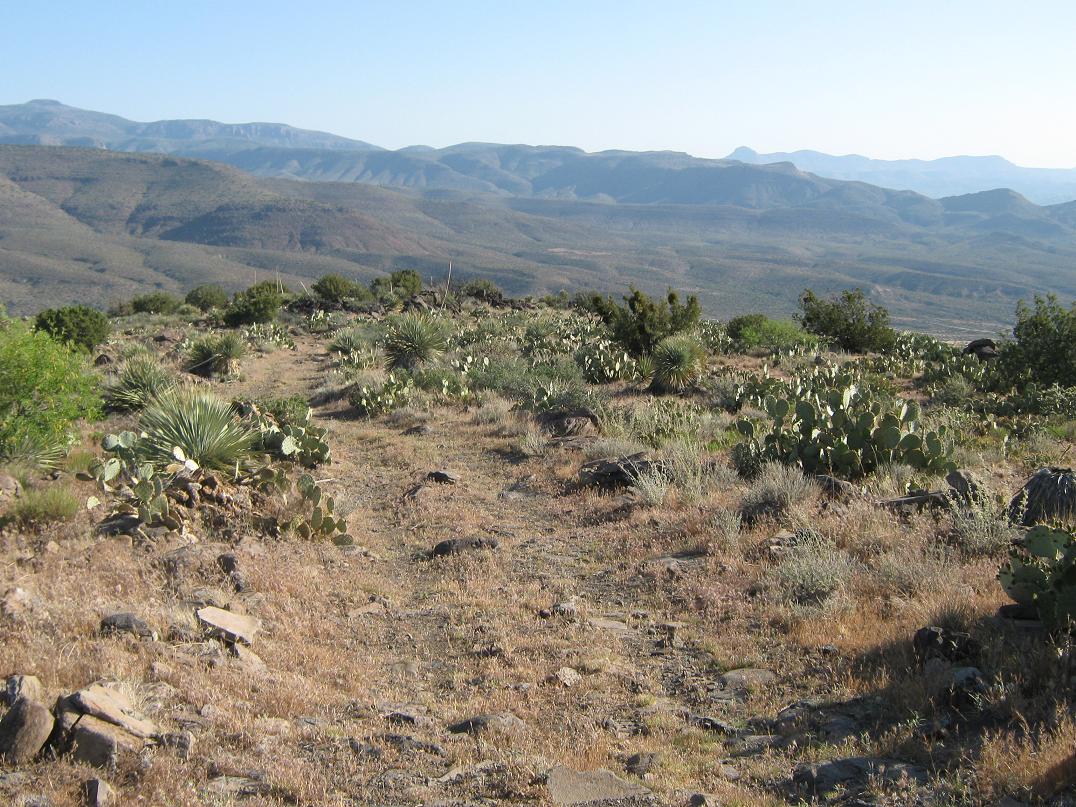 More looking down views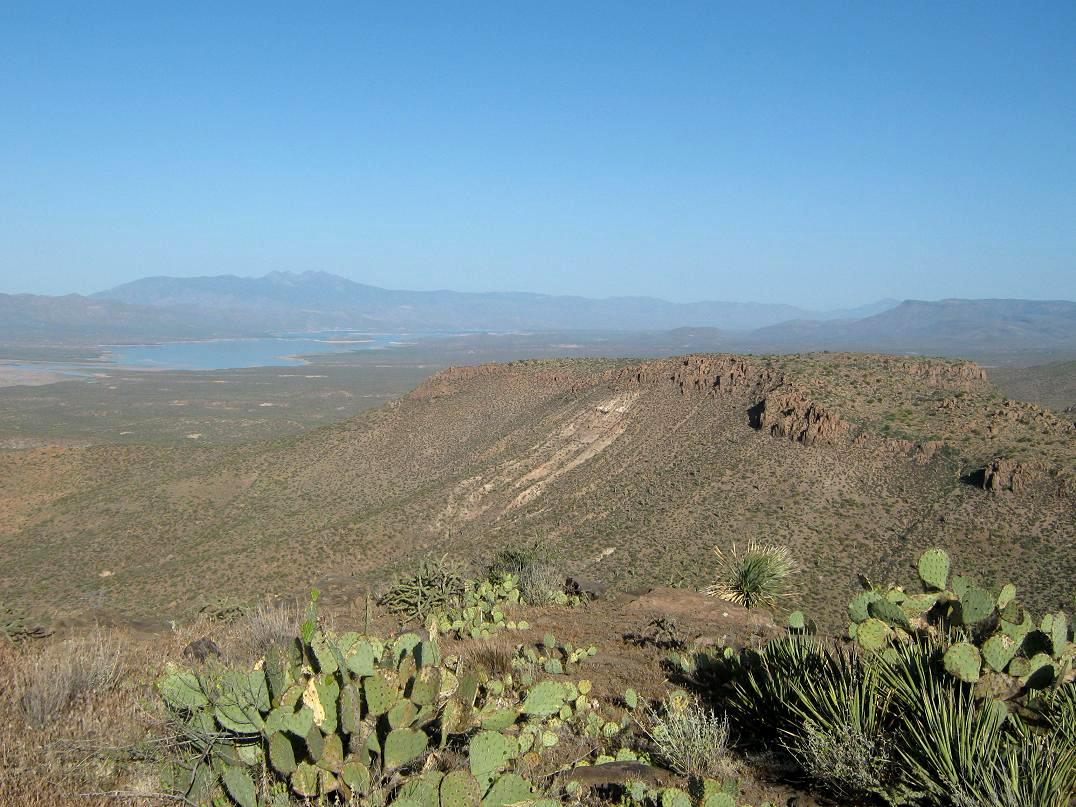 Four Peaks, Lake Roosevelt and the Sierra Ancha country

Coming back to my truck
Snakes and Flowers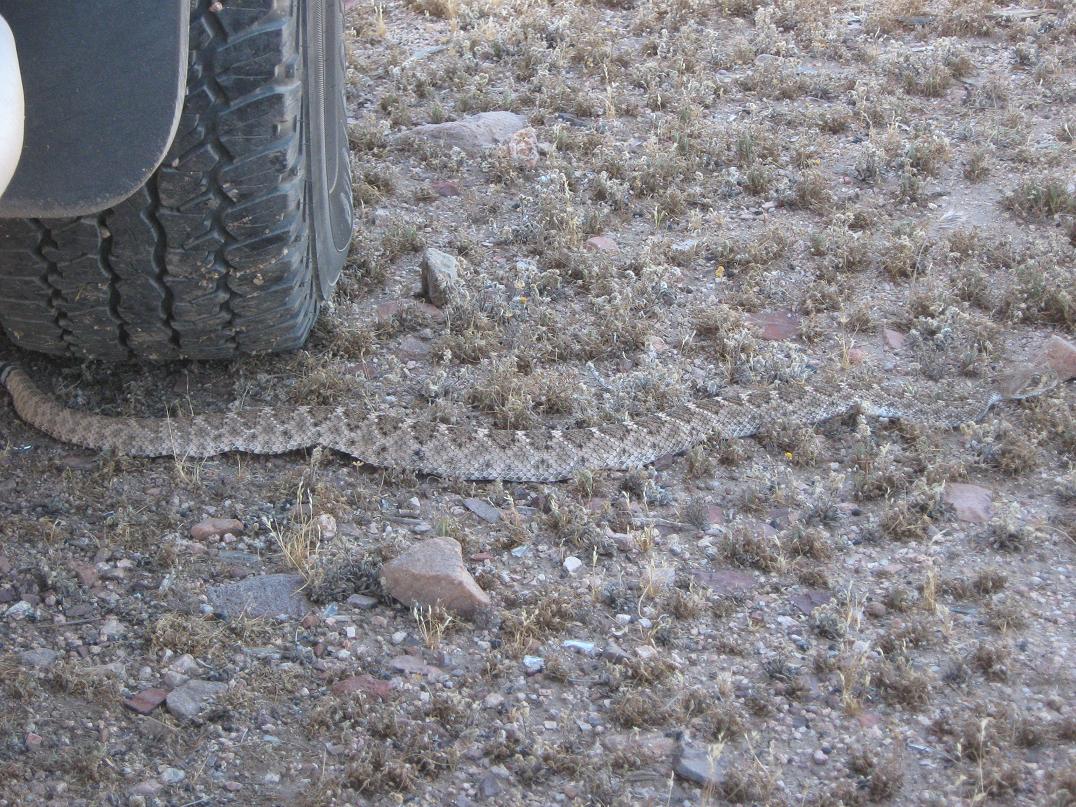 A diamondback rattler decided my truck tire was a good place to hang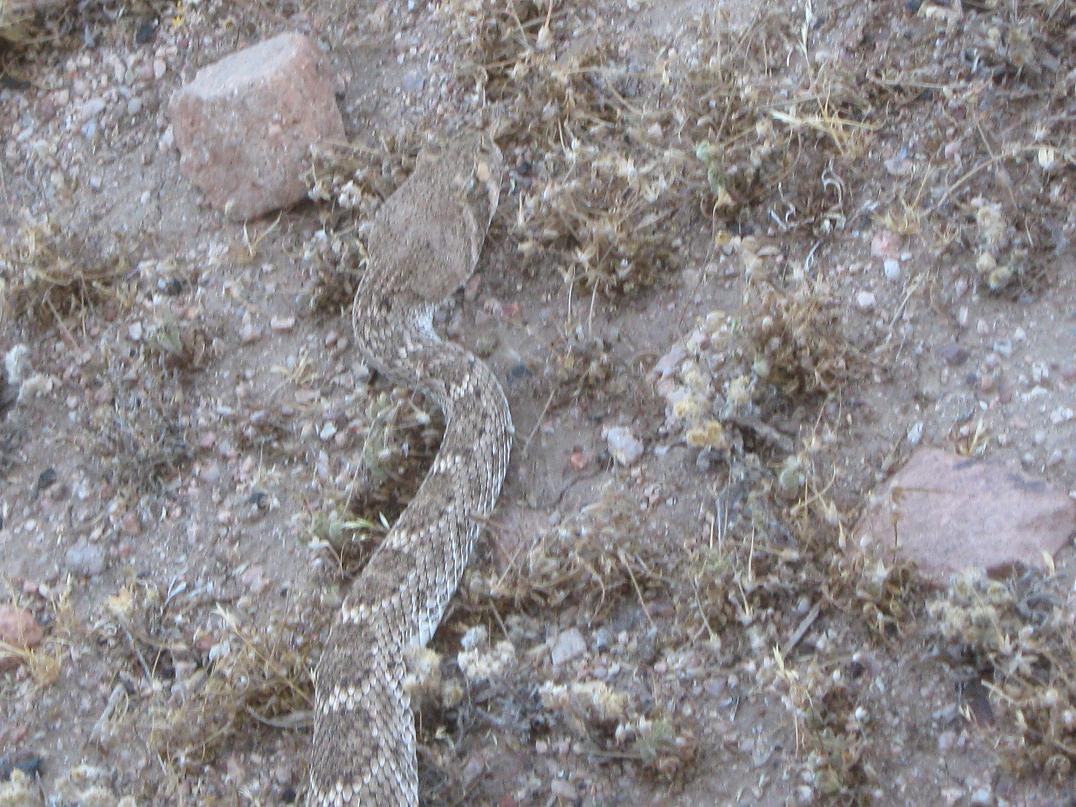 Beth took this photo using the zoom feature sitting inside the truck

Hedgehog cactus bloom
Arizona Page • Main Page • Trip Report
(c) 2023 Scott Surgent. For entertainment purposes only. This report is not meant to replace maps, compass, gps and other common sense hiking/navigation items. Neither I nor the webhost can be held responsible for unfortunate situations that may arise based on these trip reports. Conditions (physical and legal) change over time! Some of these hikes are major mountaineering or backpacking endeavors that require skill, proper gear, proper fitness and general experience.