Belmont Benchmark
April 14, 2018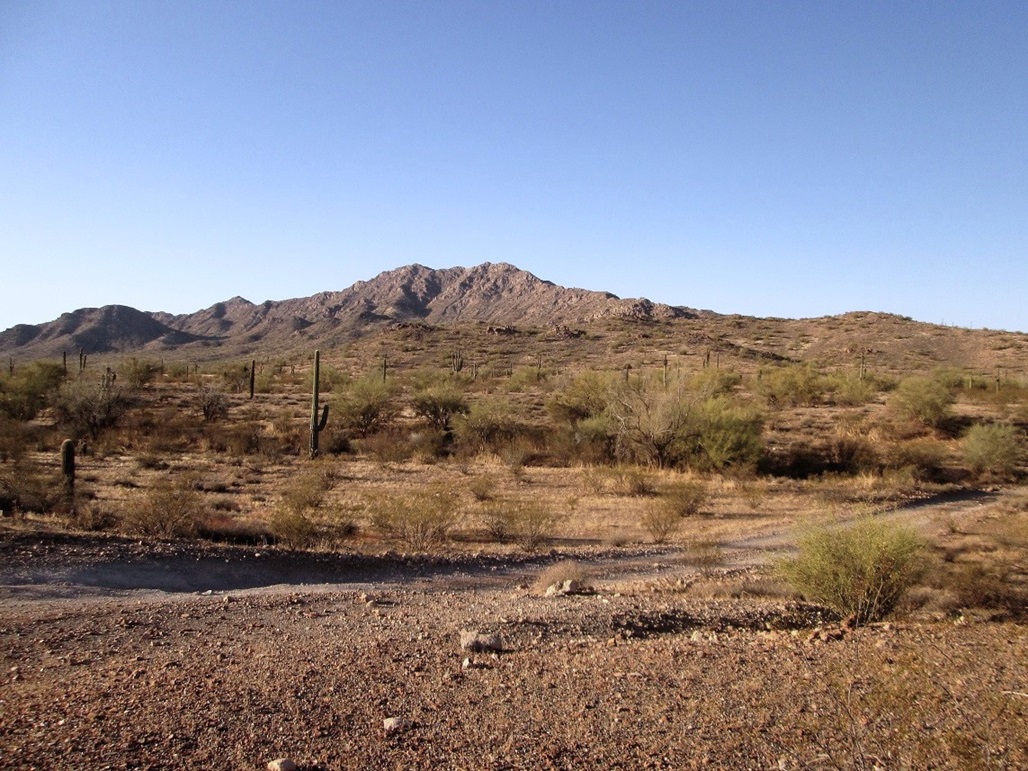 The Belmont Range

View as we walk in along the road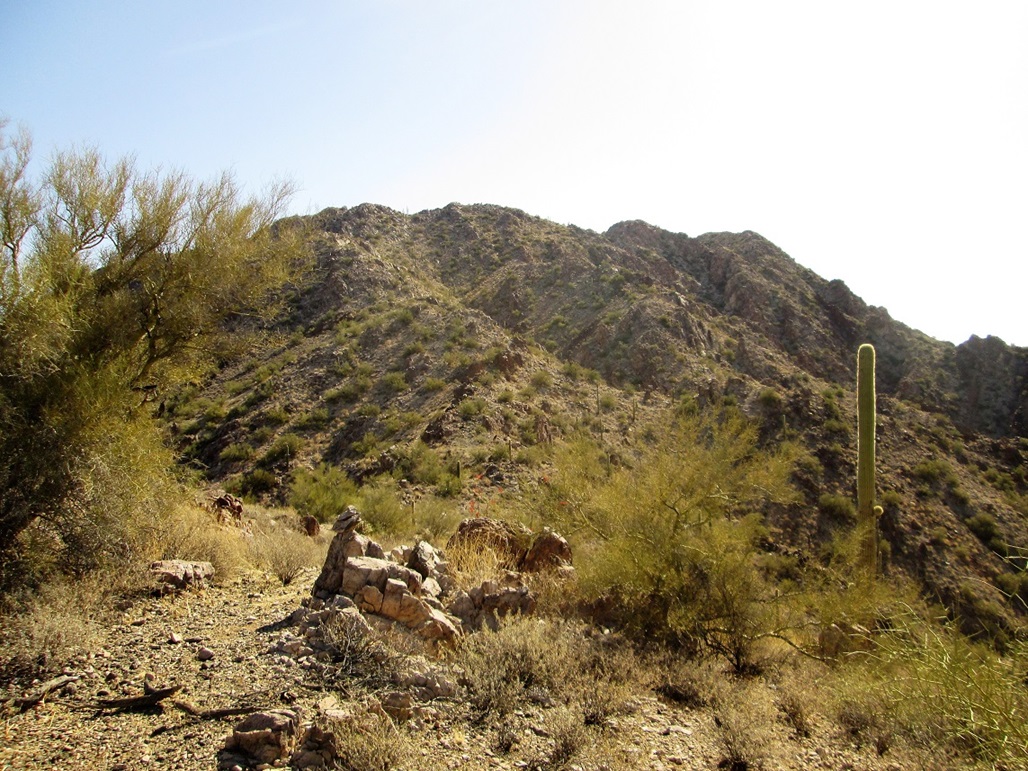 Typical terrain on the ridge

Mattias scrambles up one steep rocky section

The last little bit to the summit ridge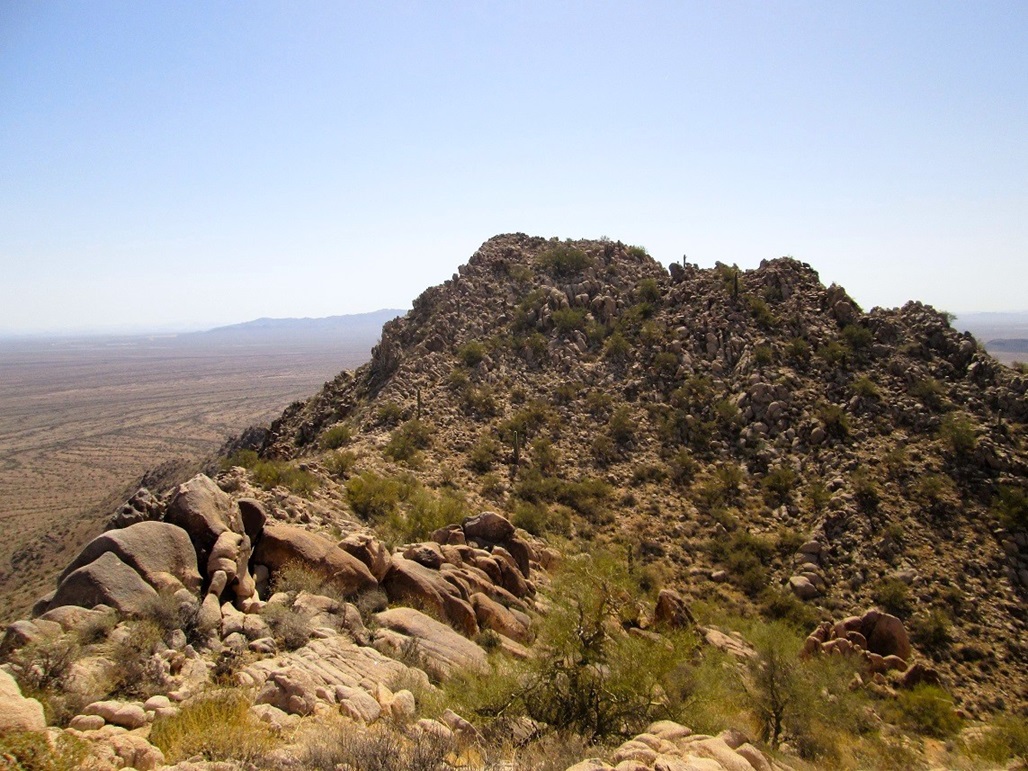 View of the summit from a ridgepoint

Last slope below the summit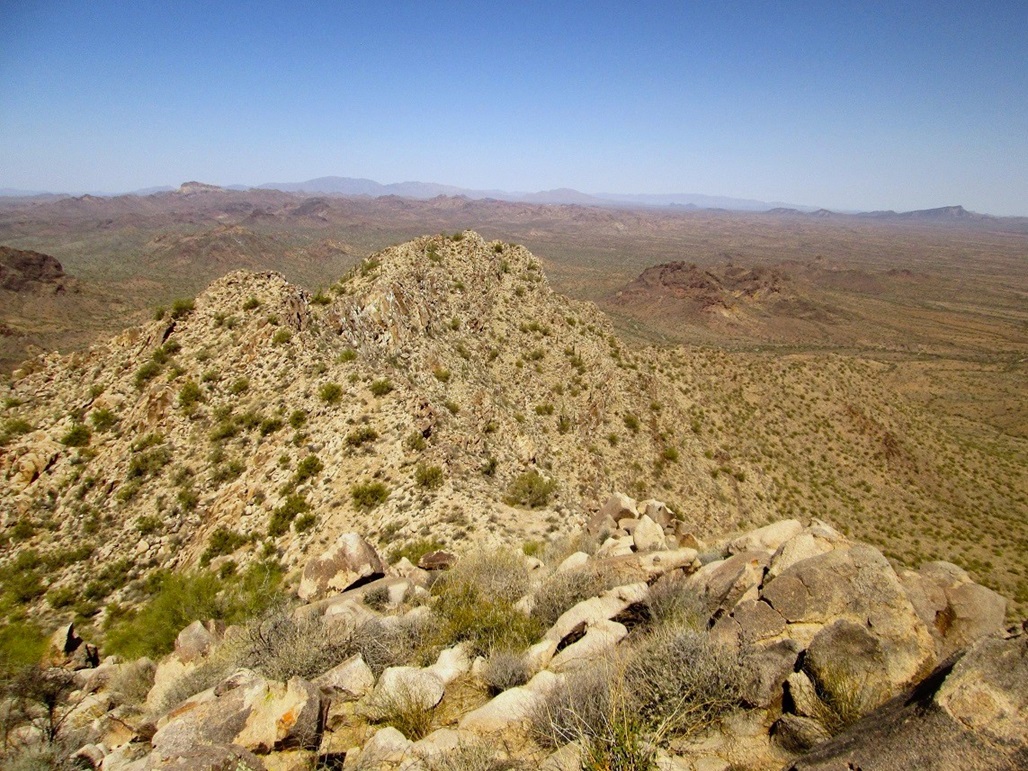 View west of the summit ridge. In back are Sugarloaf (with the white cliff) and Black Butte (the black sloping peak). Farther in back are the Harquahala Range and way in back is the Harcuvar Range

Southwest view of the ridge we climbed up. Centered is Belmont Mountain. In back to the left is Burnt Mountain

South view, with Palo Verde Hills, Saddle Mountain and Burnt Mountain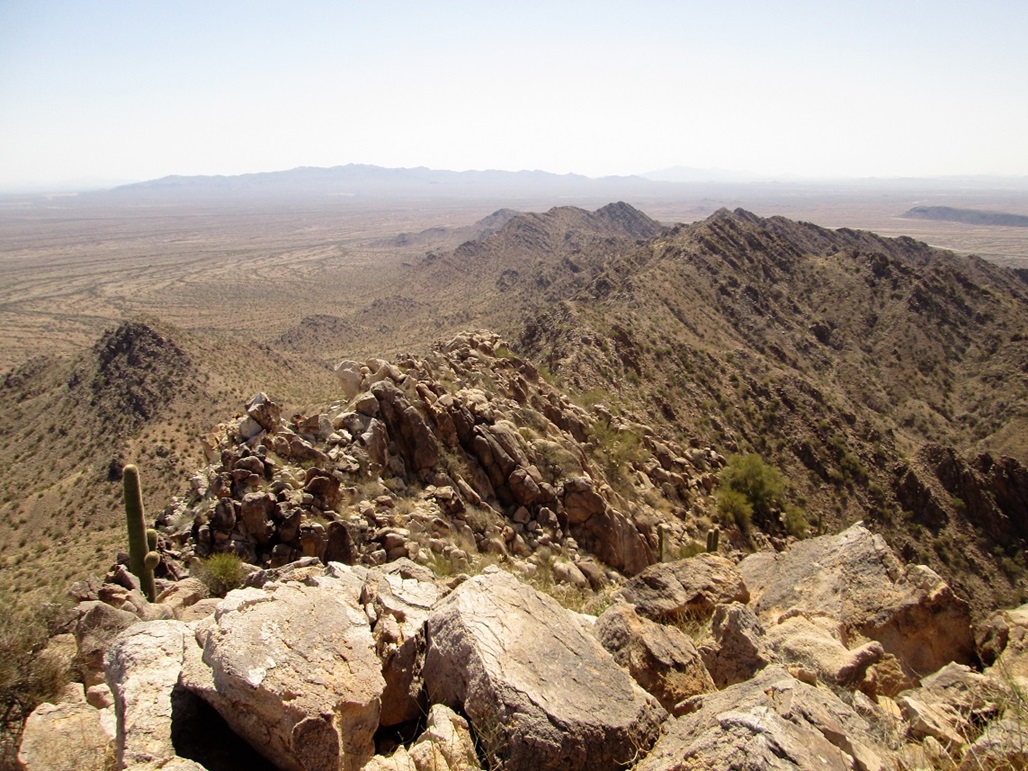 East view, with the White Tanks in back

Montage: cactus flower, benchmark, me, and a cool dust devil we saw driving back. The dust devil was easily 100 feet high.
Arizona Page • Main Page • Trip Report
Mobile version (c) 2018 Scott Surgent. For entertainment purposes only. This report is not meant to replace maps, compass, gps and other common sense hiking/navigation items. Neither I nor the webhost can be held responsible for unfortunate situations that may arise based on these trip reports. Conditions (physical and legal) change over time! Some of these hikes are major mountaineering or backpacking endeavors that require skill, proper gear, proper fitness and general experience.